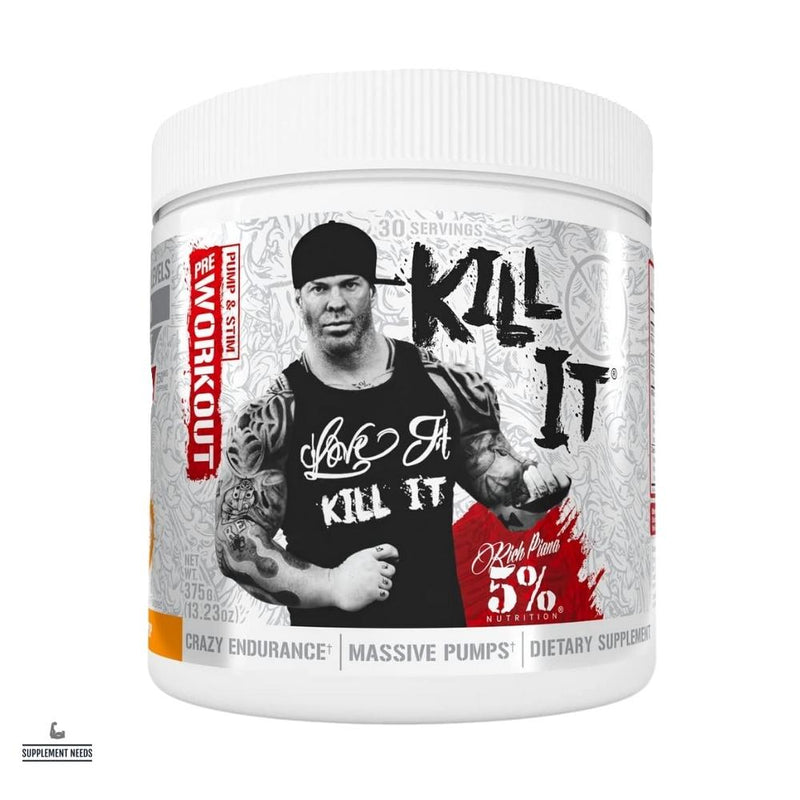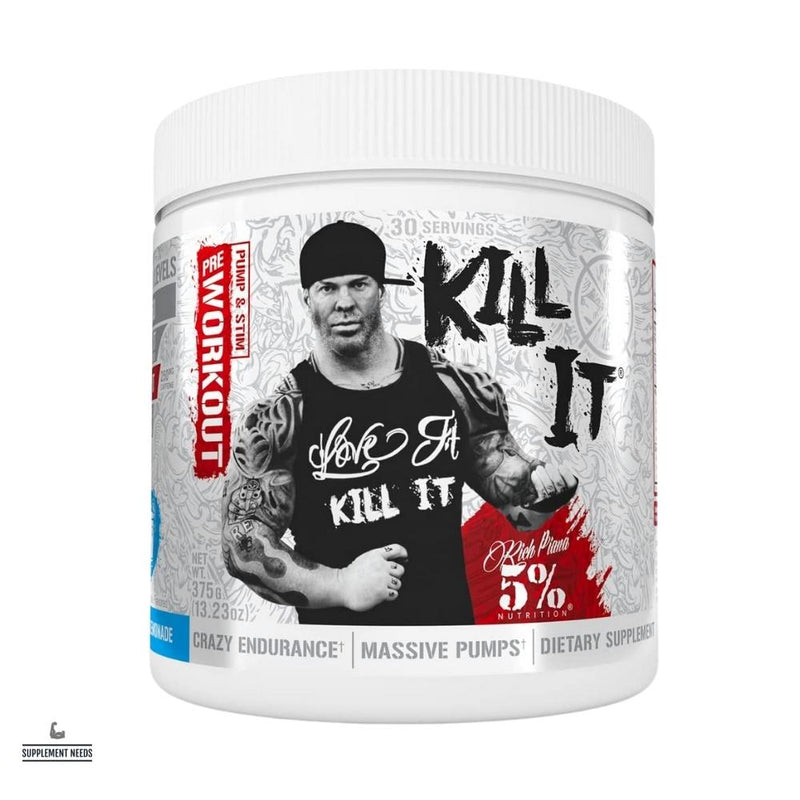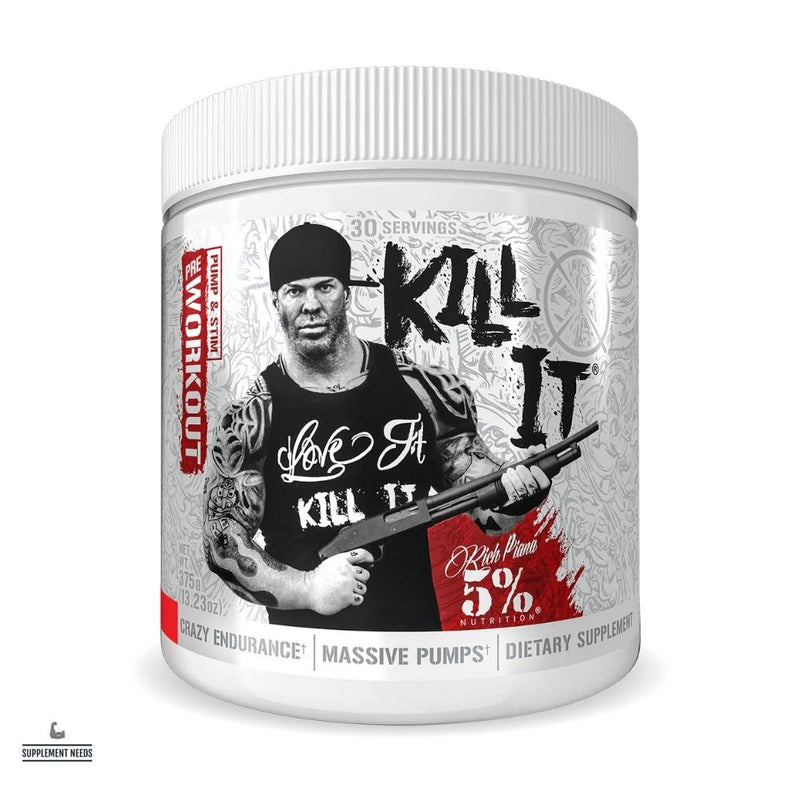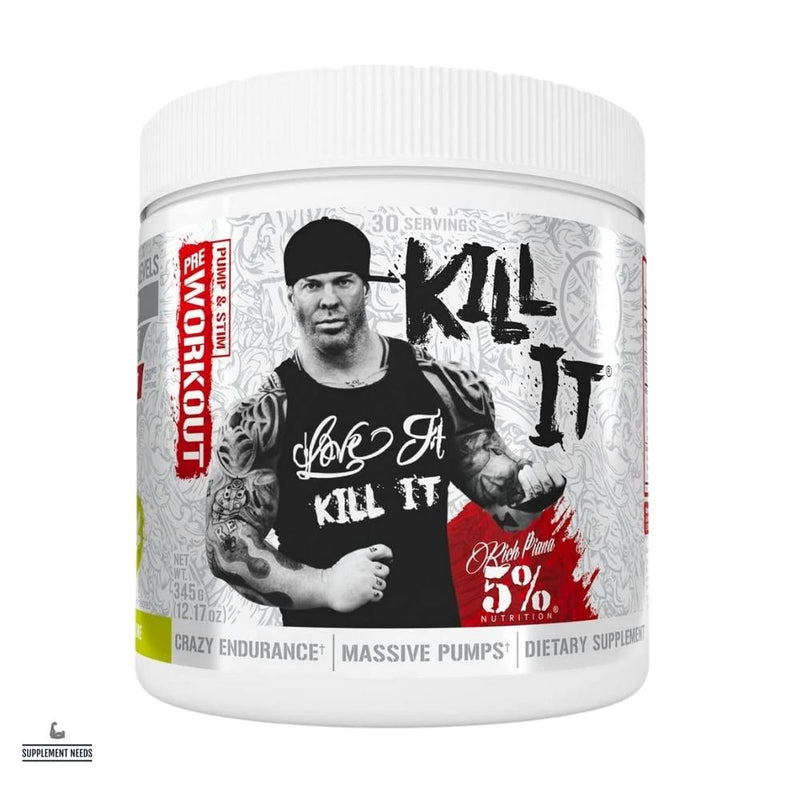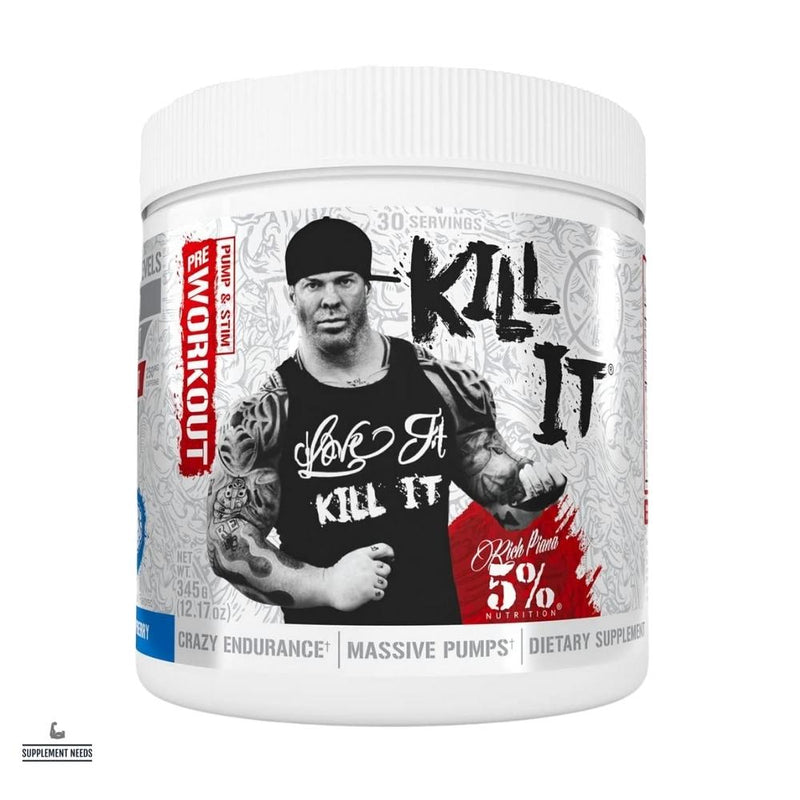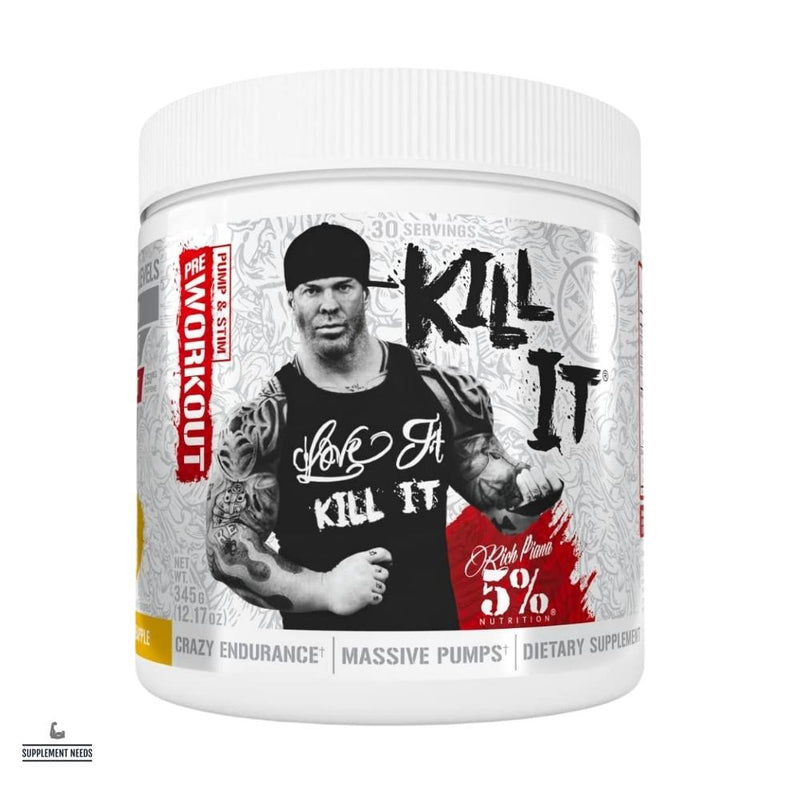 Rich Piana 5% Nutrition Kill It Pre-Workout: Legendary Series - 375g
Description
Rich Piana 5% Nutrition Kill It is a caffeine stimulant based vasodilation pre-workout supplement; originally designed by Rich Piana as the perfect formula to bring a legendary blend of mental focus and maxed out pump.
Formulated using a proprietary blend of L-Citrulline, Beta-Alanine, Taurine, Agmatine Sulfate (AgmaMax™), N-Acetyl L-Tyrosine, Creatinol-O-Phosphate (COPMax™), Caffeine Anhydrous (250mg), L-Norvaline, Rhodiola Rosea (Root) Extract, Magnesium Creatine Chelate (Creatine MagnaPower®), Creatine Monohydrate, Creatine Pyruvate.
Available from Supplement Needs in 6 flavours – Push Pop, Blueberry Lemonade, Fruit Punch, Lemon Lime, Blue Raspberry and Mango Pineapple.
Directions for Use
Mix 1 serving (12.5g) with 200-300ml water and consume 20-30 mins before training.
Do not exceed the recommended daily intake.
Nutritional Information
Size: 375g
Serving Size: 12.5g (1 Heaped Scoop)
Servings: 30
Per 12.5g serving:
Niacin (as Niacinamide) 30 mg
Magnesium (as Magnesium Creatine Chelate) (Creatine MagnaPower®) 72 mg
Sodium (as Sodium Citrate) 24 mg
Potassium (as Potassium Citrate, Raw Coconut (Cocos nucifera)(Fruit) Water Concentrate) 42 mg        
NO/Endurance Blend: 7.5 g
L-Citrulline, Beta-Alanine, Taurine, Agmatine Sulfate (AgmaMax™), N-Acetyl L-Tyrosine, Creatinol-O-Phosphate (COPMax™), Caffeine Anhydrous (250mg), L-Norvaline, Rhodiola Rosea (Root) Extract
Creatine Blend: 1.5 g
Magnesium Creatine Chelate (Creatine MagnaPower®), Creatine Monohydrate, Creatine Pyruvate