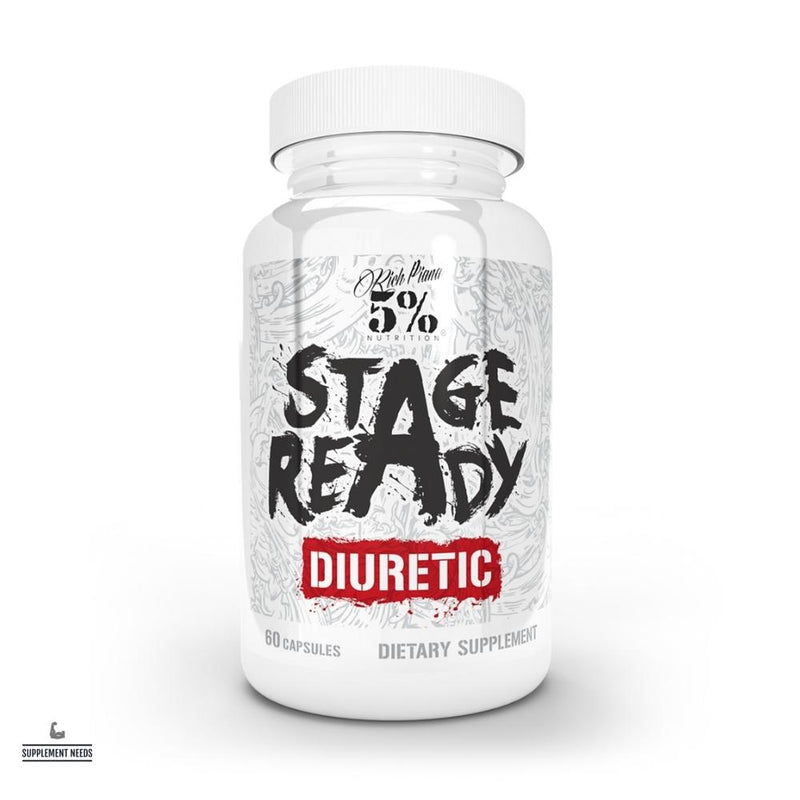 Rich Piana 5% Nutrition Stage Ready Diuretic - 60 Capsules
Description
Rich Piana 5% Nutrition Stage Ready Diuretic is a non-proprietary water loss product, designed to be used prior to any event in which water manipulation is required.

Formulated using Dandelion Extract 4:1, Shavegrass Horsetail Powder, Uva Ursi Extract, Juniper Berry Extract 4:1, Buch Extract, Cranberry Powder, Green Coffee Bean Extract, Cayenne Pepper Extract Capsimax and Parodoxine Grains of Paradise Extract.
Available from Supplement Needs in a 60 capsules tub.
Directions for Use
1 serving (6 capsules) may be taken daily over a 10 day period.

Do not exceed the recommended serving size.
Do not take more than 60 capsules every 30 days.
Nutritional Information 
Size: 60 Capsules
Serving Size: 6 Capsules
Servings: 10
Per Serving (6 Capsules):