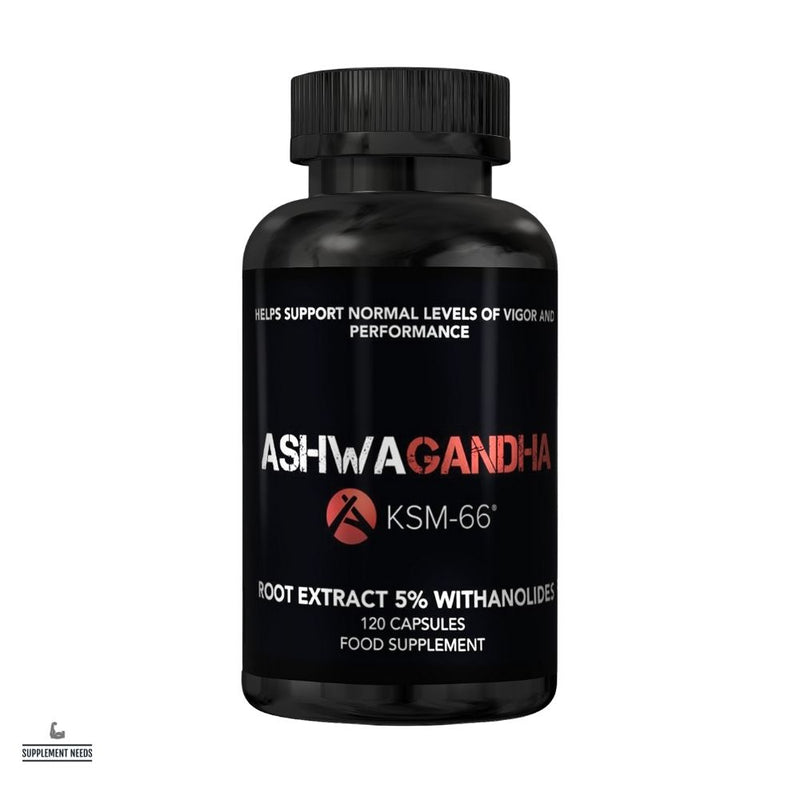 Strom Sports Ashwagandha KSM-66 - 120 Capsules
Description
Strom Sports Nutrition Ashwagandha KSM-66 capsules are designed to be taken to support your daily stress management
Formulated using 500mg trademarked KSM-66 Organic Ashwagandha to yield 25mg Withanolides.
Ashwangandha may help adapt and prime the body and mind against daily stress.
Available from Supplement Needs in 120 capsules (120 servings).
Directions for Use
Ashwangandha is designed to be used during periods when optimal daily stress management is required.
1 serving (1-2 tablets) is to be taken daily.
Do not exceed the recommended dose.
Allergens: Milk (Ashwagandha)
Nutritional Information
Size: 120 Capsules
Serving Size: 1 Capsule
Servings: 120
Per Serving (1 Capsule)
Ashwagandha KSM-66 - 500mg
(Root Extract Containing 5% Withanolides - 25mg)