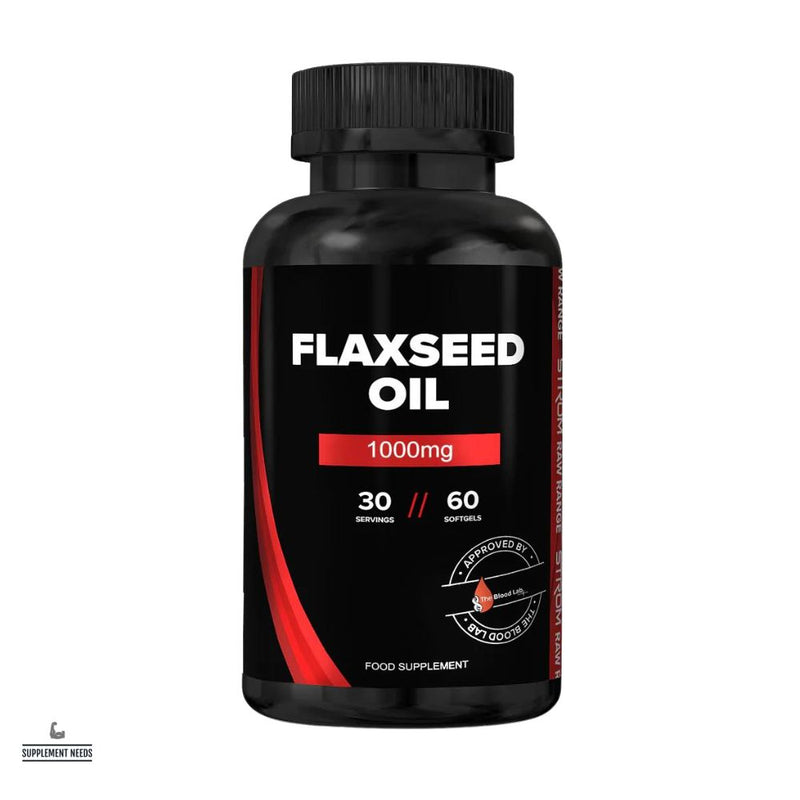 Strom Sports Flaxseed Oil - 60 Softgels
Description
Strom Sports Nutrition Flaxseed Oil softgels are designed to be taken to support your daily essential fatty acid intake. 
Formulated using 1000mg flaxseed oil to yield 562mg Alpha-linolenic Acid (ALA; an Omega 3 fatty acid).
Available from Supplement Needs in 60 softgels (30 servings).

Directions for Use
1 serving (2 softgels) is to be taken daily.
Nutritional Information
Size: 60 Softgels
Serving Size: 2 Softgels
Servings: 30
Per Serving (2 Softgels)
Flaxseed Oil - 1000mg
> Alpha-linolenic Acid - 562mg
> Oleic Acid - 179mg
> Linoleic Acid - 150mg
> Palmitic Acid - 54mg
> Stearic Acid - 43mg
Ingredients: Flaxseed Oil, Alpha-linolenic Acid, Oleic Acid, Linoleic Acid, Palmitic Acid, Stearic Acid, Gelatine (Softgel), Glycerine, Purified Water