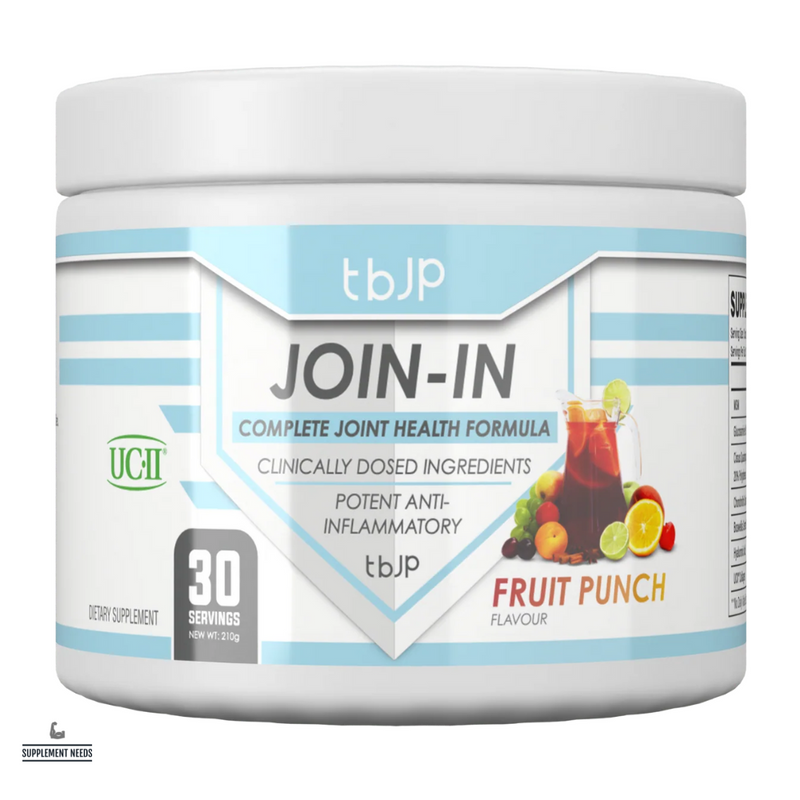 Trained By JP Nutrition Join In - 210g
Description
TrainedbyJP Nutrition Join In is a non-proprietary supplement designed to be taken to support your joint health.
Formulated using UCII Collagen, Methylsulfonyl Methane MSM, Cissus Quadrangularis Extract, Glucosamine HCl, Chondroitin Sulphate, Boswellia Serrata and Hyaluronic acid.
JP Join In can be stacked alongside Veggie Might to cover the basics of daily health.
Available from Supplement Needs in a 210g tub.
Directions for Use
1 serving (7g) is to be mixed with water and consumed daily.
Nutritional Information
Size: 210g
Serving Size: 1 Scoop (7g) 
Servings: 30
Per 1 Scoop Serving (7g):
MSM - 2500mg
Glucosamine HCl - 1000mg
Cissus Quadrangularis Extract 20% Polyphenols - 500mg
Chondroitin Sulphate - 400mg
Boswellia Serrata 65% - 300mg
Hyaluronic Acid - 200mg
UCII Collagen - 40mg
Other Ingredients: Flavouring, Colouring, Citric Acid, Malic Acid, Sucralose, Maltodextrin, Stevia (Sweetener).