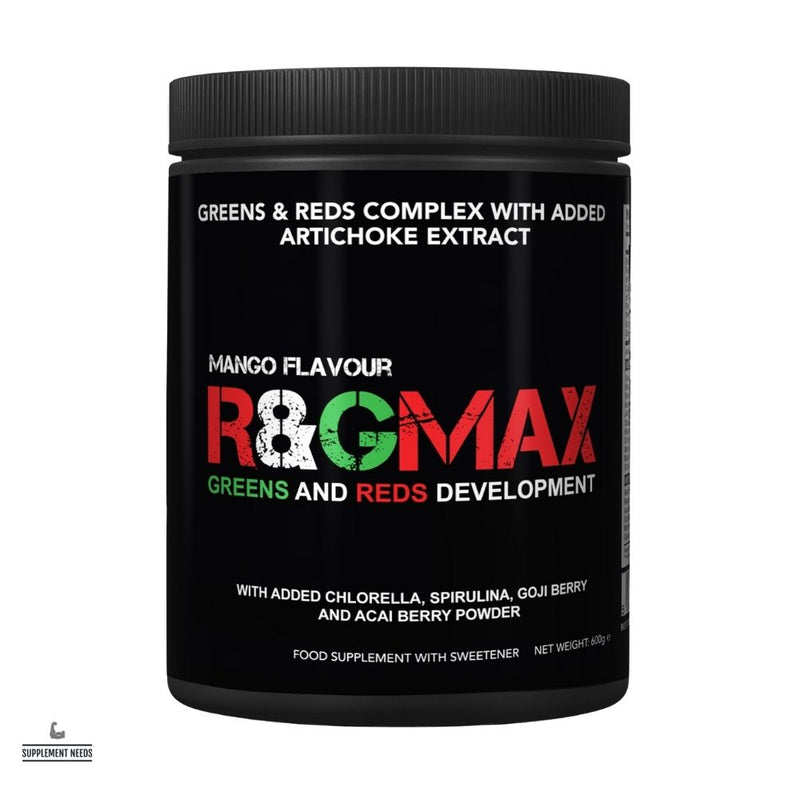 Strom Sports R&G Max - 30 Servings
Description
Strom Sports Nutrition R&GMax is a non-proprietary, fully transparent health drink product designed to support daily micronutrient and antioxidant intake.
Formulated to provide 8g of Greens/Reds per 20g serving using Green vegetables and fruits such as Spinach leaf, Brocolli, Wheat Grass, Kale, Spirulina, Kelp Seaweed, Chlorella, Moringa, Matcha Green Tea and Gotu Kola; as well as Reds – Beetroot, Raspberry, Acai, Goji, Montmorency Cherry and Guava; and finally 1g Artichoke extract to yield 45% active ingredients per 20g serving.
R&GMax has been specifically designed to stack with GlutathioneMax or SupportMax™ On Cycle Support
Available from Supplement Needs in Mango flavour.
Directions for Use
1 serving (20g) to be mixed with 400-500ml water and consumed.
Nutritional Information
Size: 600g
Serving Size: 20g
Servings: 30