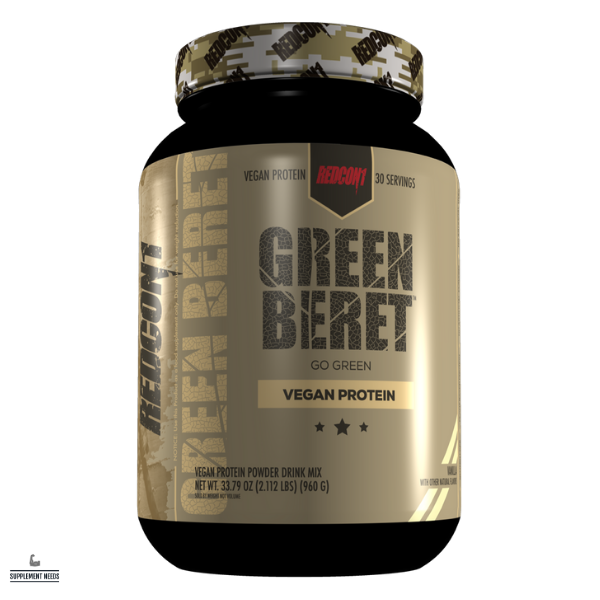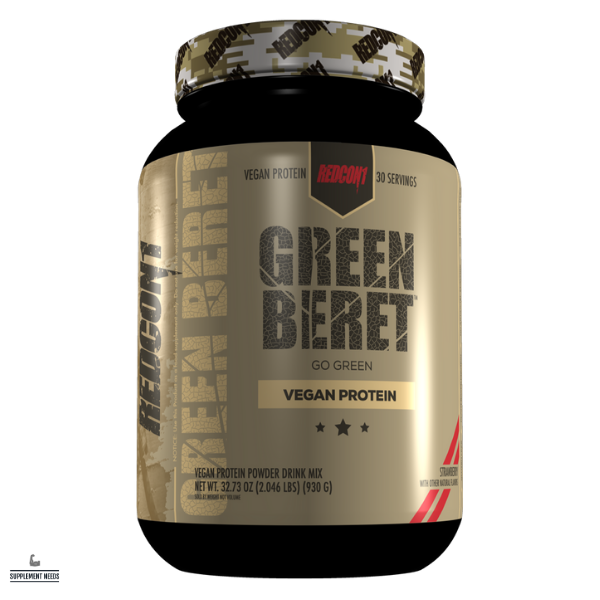 Redcon1 Green Beret Vegan Protein - 930g to 1050g
Description
RedCon1 Green Beret is a vegan protein supplement designed to be taken to support daily protein intake.
Formulated to yield 62% protein (20g per 32g) from non dairy protein sources - Pea Protein Isolate, Brown Rice Protein and Quinoa Protein.
Available from Supplement Needs in 4 flavours – Chocolate, Strawberry, Vanilla and Peanut Butter.
Directions for Use
1 serving (32g) to be mixed with 170-230ml of cold water and consumed.
Nutritional Information
Vanilla:

Strawberry:
Peanut Butter:
Chocolate: