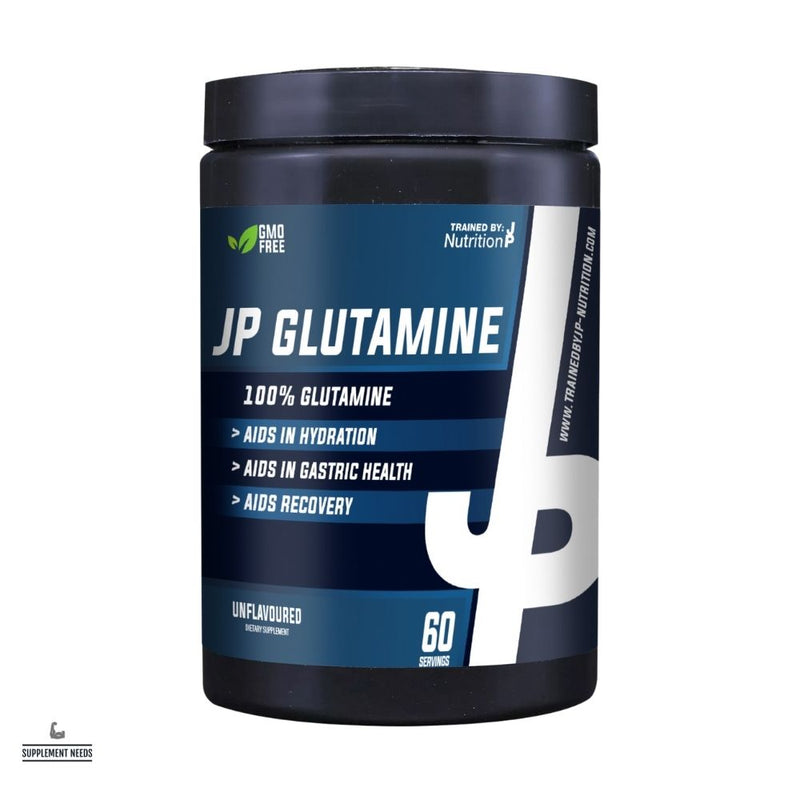 Trained By JP Nutrition Glutamine - 300g
Description
TrainedbyJP Nutrition Glutamine is a non-proprietary supplement designed to be taken to support daily health and hydration.

Formulated using 100% L-Glutamine Powder
JP Glutamine can be stacked alongside JP EAA, Creatine and Performance Fuel.
Available from Supplement Needs in a 300g tub.
Directions for Use
1 serving (5g) to be mixed with 200-300ml water and consumed.
Nutritional Information
Size: 300g
Serving Size: 1 Scoop (5g)
Servings: 60
Per 5g Serving:
5g Glutamine