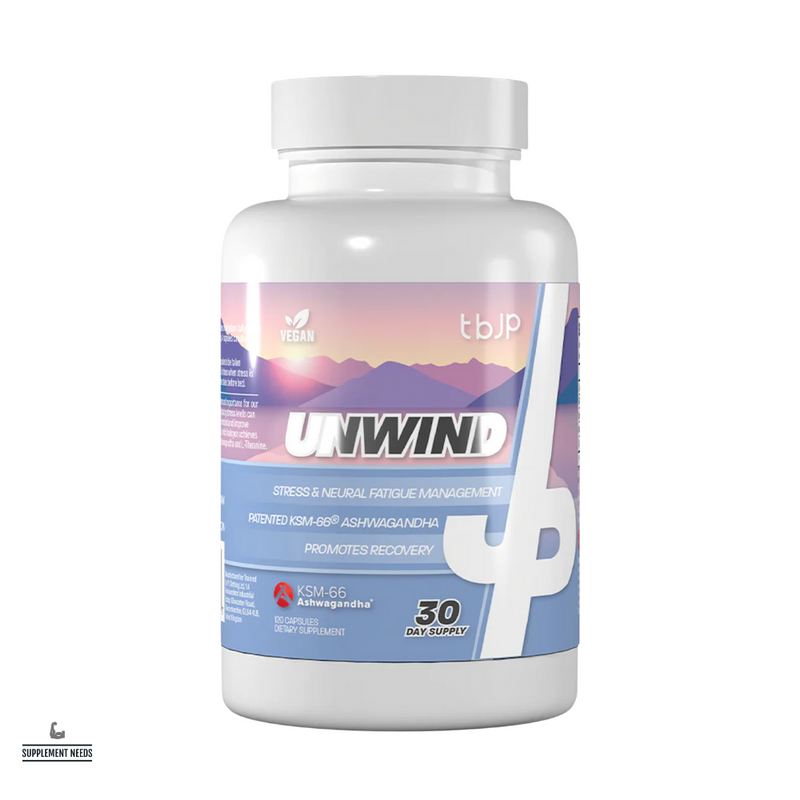 Trained By JP Nutrition Unwind - 120 Capsules
Description
TrainedbyJP Nutrition Unwind is a non-proprietary stress and cortisol management based supplement.
Formulated using KSM-66 Ashwagandha, Magnesium Bisglycinate, Magnesium Oxide, Taurine and L-Theanine.
TrainedbyJP Nutrition Unwind has been designed to be achieve a parasympathetic nervous system state and aid hydration following intense training
Available from Supplement Needs in a 120 capsule tub.
Directions for Use
1 serving (4 capsules) to be taken daily; or immediately post training.
An additional serving may be taken in the afternoon or before bed.
Nutritional Information
Size: 120 Capsules
Serving Size: 4 Capsules 
Servings: 30
Per 4 Capsule Serving:
L-Taurine - 2000mg
KSM-66 Ashwagandha - 600mg
Magnesium Bisglycinate 20% - 500mg
Magnesium Oxide 60% - 332mg
L-Theanine - 200mg
Other Ingredients: Silicon Dioxide, Magnesium Stearate 
For allergens see bold
Contains MILK and products thereof