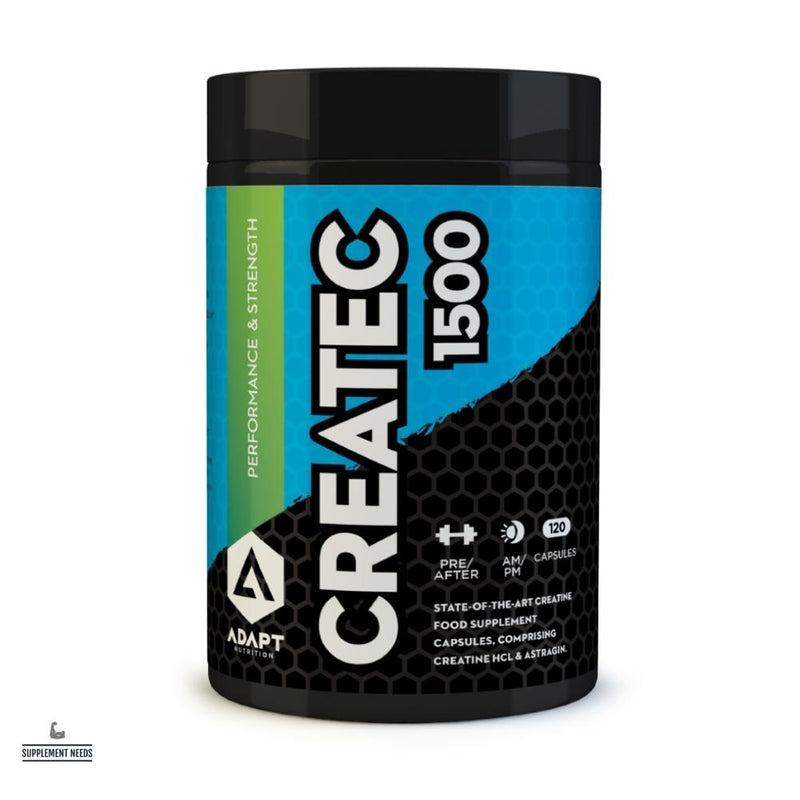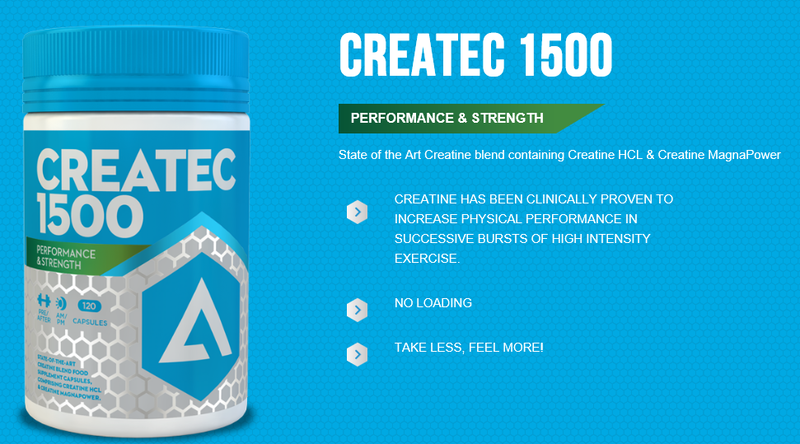 Adapt Nutrition Createc 1500
Description
Adapt Nutrition Createc 1500 is a non-proprietary supplement designed to be taken to support daily health and sports performance.
Formulated using Creatine HCl and Creatine MagnaPower.
Createc1500 can be stacked alongside Intra Amino BCAA
Available from Supplement Needs in a 120 capsules tub.
Directions for Use
1 serving (2 capsules) to be taken 30-45 minutes before training with another serving after training.
Additionally, a serving of 4 capsules can be taken on non training days.
Nutritional Information
Size: 120 Capsules
Serving Size: 2 Capsules
Servings: 60
Per Serving:
Creatine HCL - 750mg
Creatine MagnaPower - 750mg
Ingredients:
Creatine Hydrochloride, Creatine MagnaPower (Magnesium Creatine Chelate), Magnesium Stearate, Microcrystalline Cellulose, Colour (Titanium Dioxide).