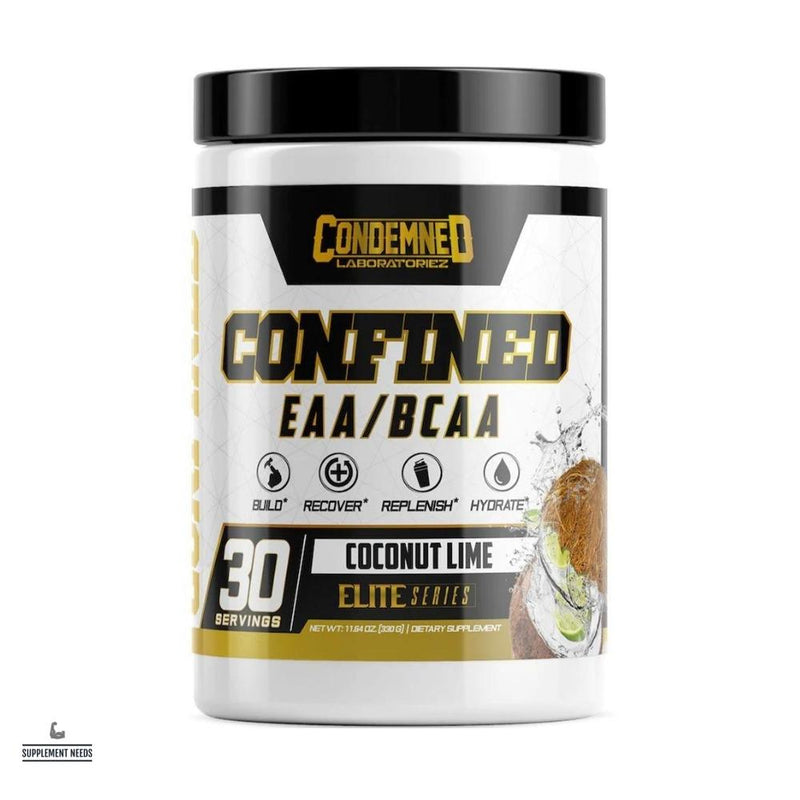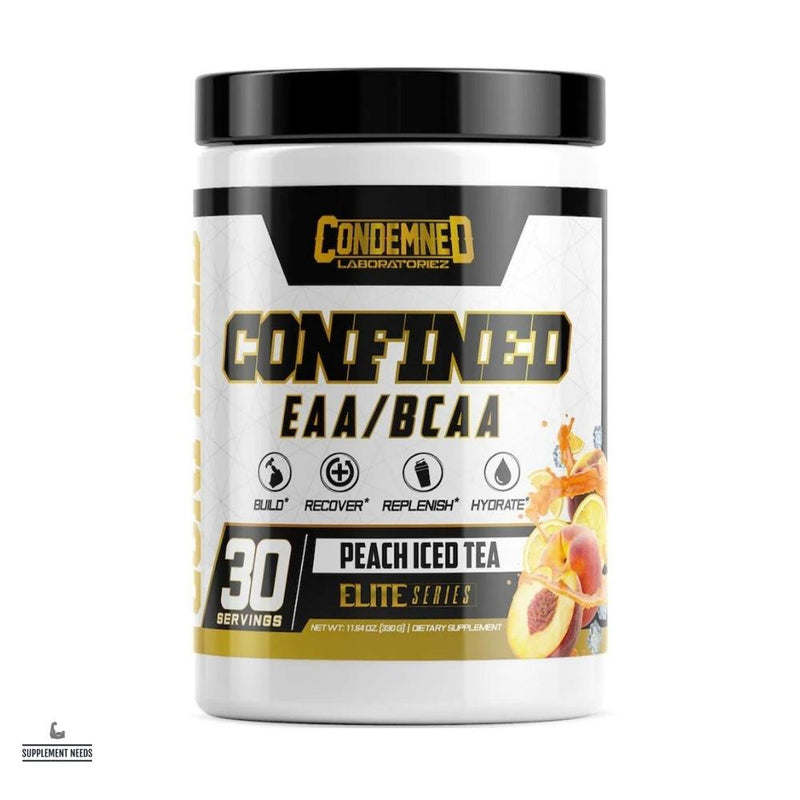 Condemned Labz Confined EAA / BCAA - 330g
Description
Condemned Labz Confined EAA / BCAA is a non-proprietary Essential Amino Acid supplement designed to be taken to support your daily protein intake.
Formulated using all 9 Essential Amino Acids, yielding 7.5g per 11g serving; of which 3g L-Leucine, 1g L-IsoLeucine, 1g L-Valine. Electrolytes Sodium, Potassium and Minerals Magnesium and Calcium complete the panel.
Confined EAA / BCAA has been designed to be stacked alongside DNA Dispatch.
Available from Supplement Needs in 2 flavours – Coconut Lime and Peach Iced Tea.
Directions for Use
Mix 1 serving (11g) with 500-700ml water and consume.
Nutritional Information
Size: 330g

Serving Size: 11g (1 scoop)


Servings: 30
Per 11g Serving (1 Scoop):
L-Leucine - 3 Grams  
L-Isoleucine - 1 Gram  
L-Valine - 1 Gram  
L-Lysine - 825mg
L-Threonine - 500mg
L-Phenylalanine - 500mg
L-Methionine - 350mg
L-Histidine - 250mg
L-Tryptophan - 75 mg   

Calcium - 60 mg  
Magnesium - 30 mg  
Potassium - 100 mg  
Sodium - 120 mg  
Other Ingredients: Natural and artificial flavours, Malic acid, Sucralose, Citric acid, Acesulfame Potassium, Silicon Dioxide