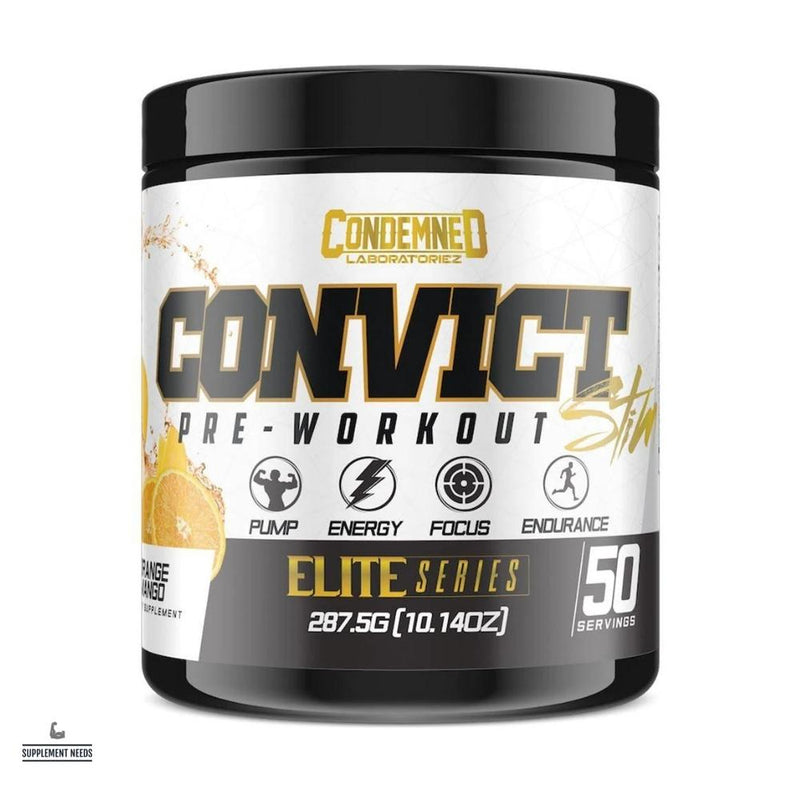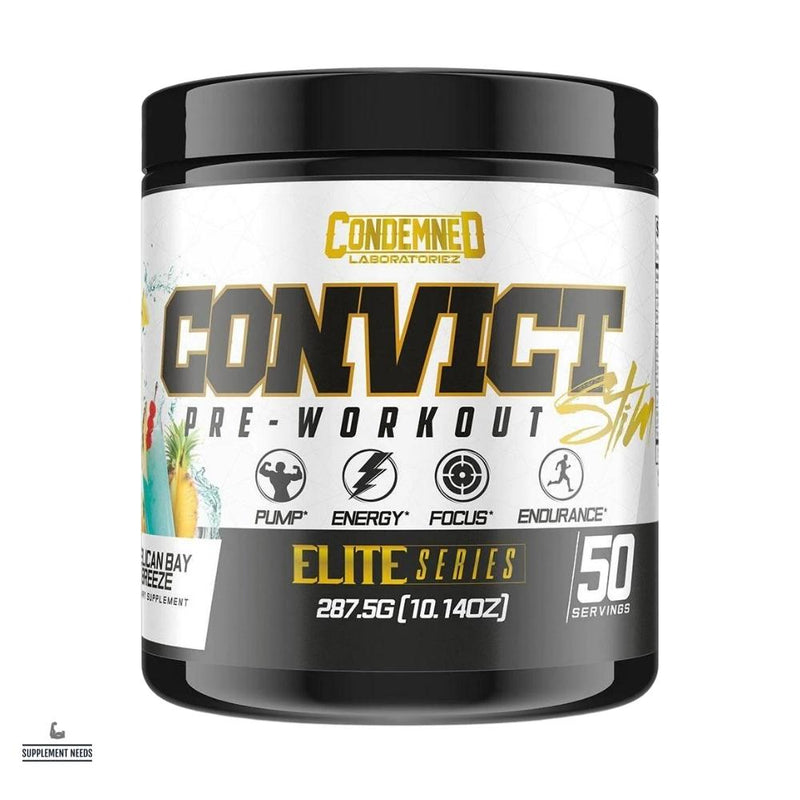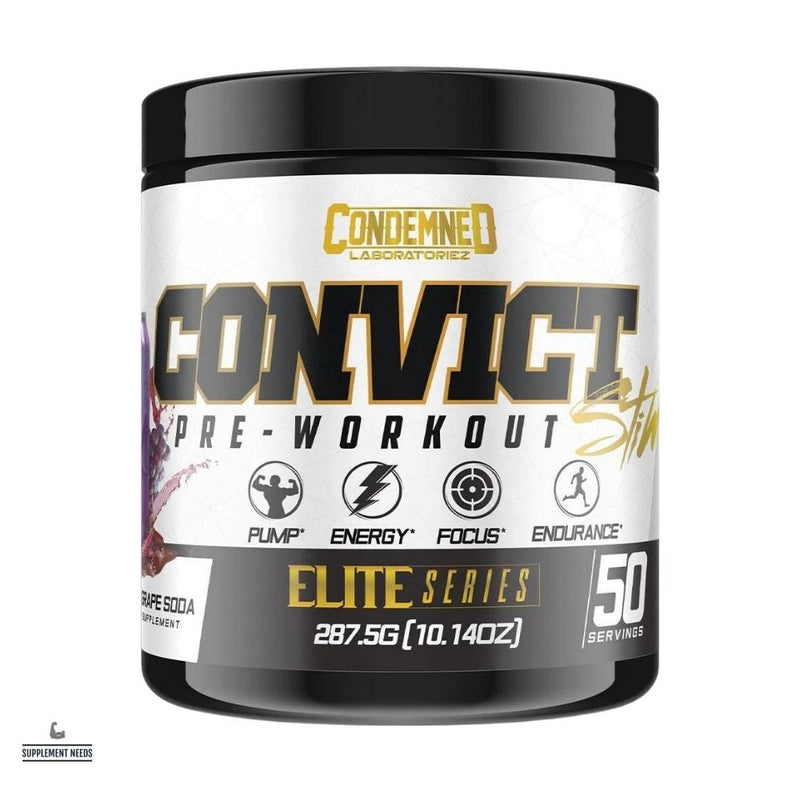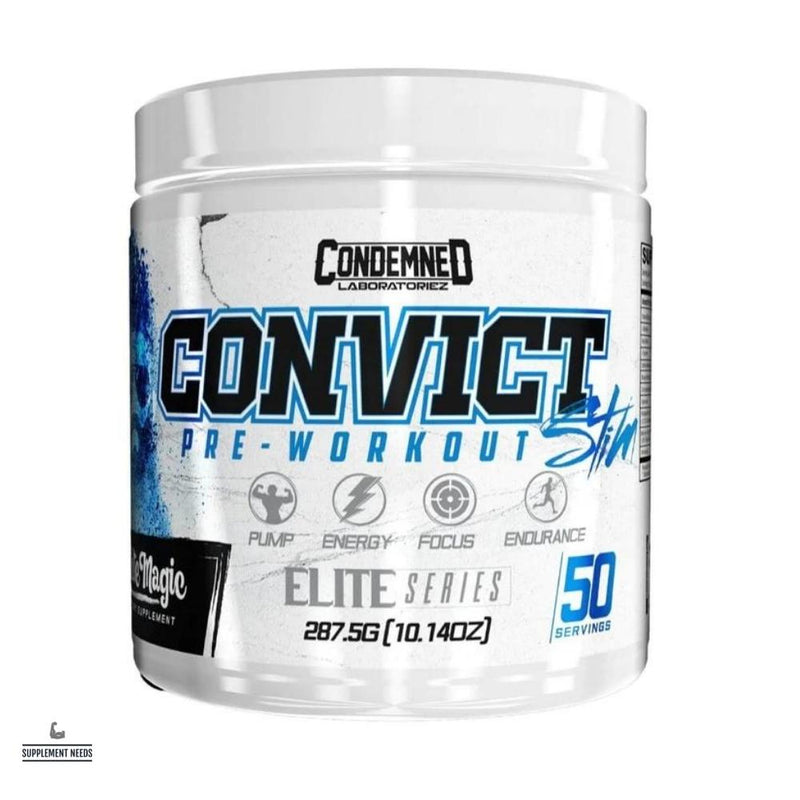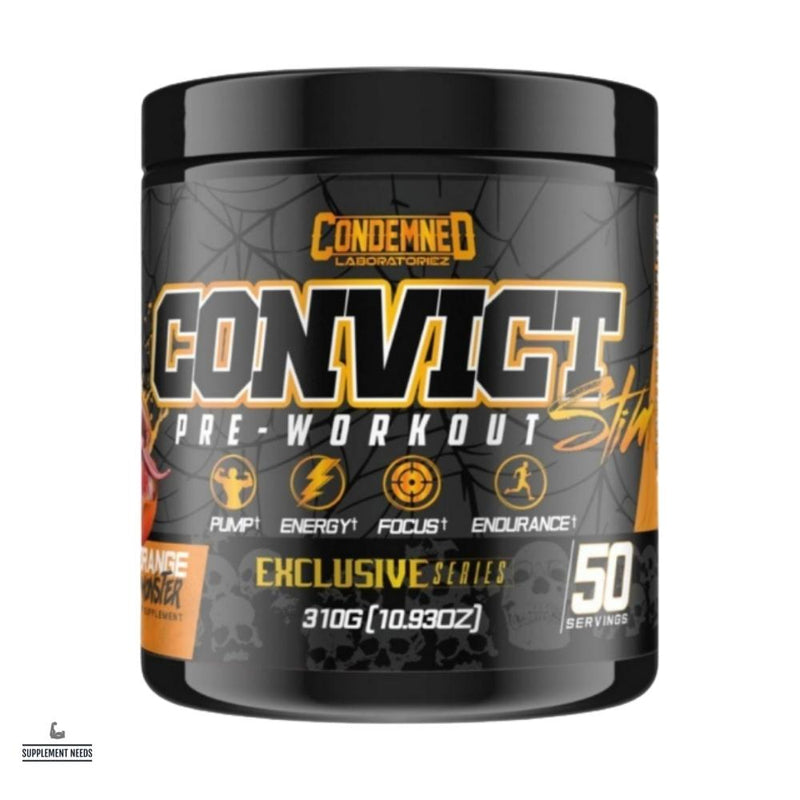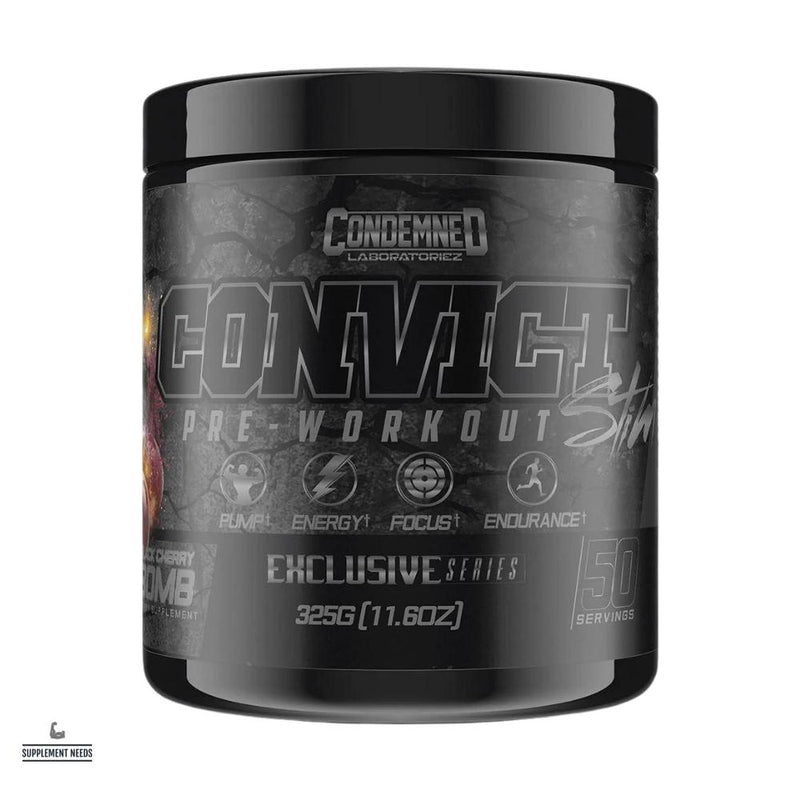 Condemned Labz Convict Stim - 287g
Description
Condemned Labz Convict Stim is a caffeine stimulant based pre-workout supplement designed to take vasodilation and mental focus to a new level.
Formulated using L-Citrulline, Beta Alanine, Tyrosine, Caffeine Anhydrous, Mucana Pruriens, 2-Aminoisoheptane hydrochloride, Higenamine, Paradoxine Grains of Paradise, Bioperine and Yohimbine HCl.
Convict Stim is designed to be stacked with Locked Down
Available from Supplement Needs in 6 flavours – Orange Mango, Red Raspberry, Blueberry Lemonade, Pelican Bay Breeze, Killer Grape Soda and White Magic.
Directions for Use

Mix 1 serving (11.5g) with 200-300ml water and consume 20-30 mins before training.
Tolerance may be assessed best with a half serving (5.75g) to begin.
Nutritional Information
Size: 287.5g
Serving Size: 11.5g (5.75g)
Servings: 25 (50)