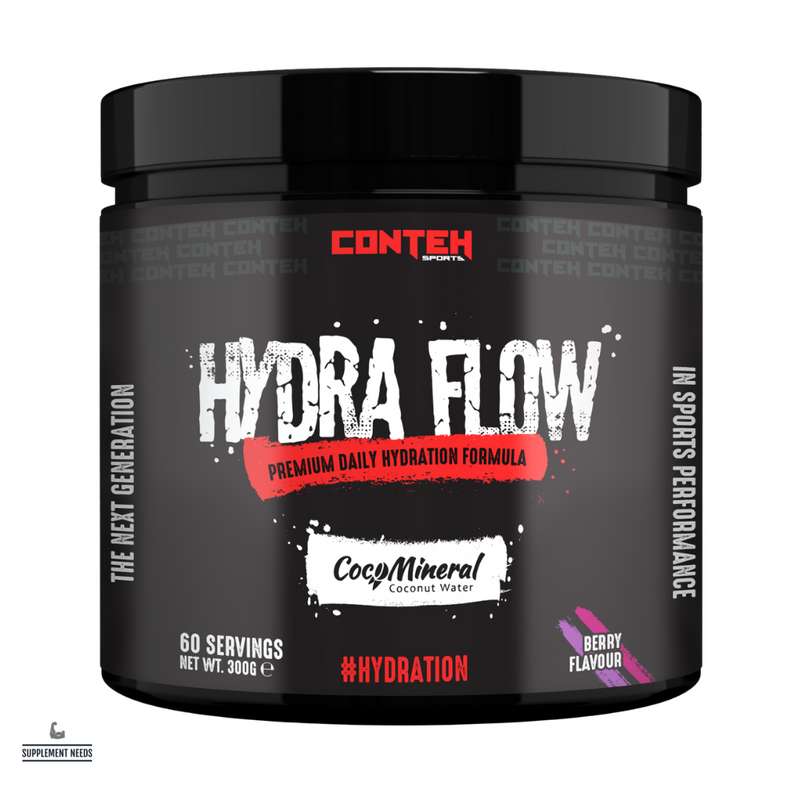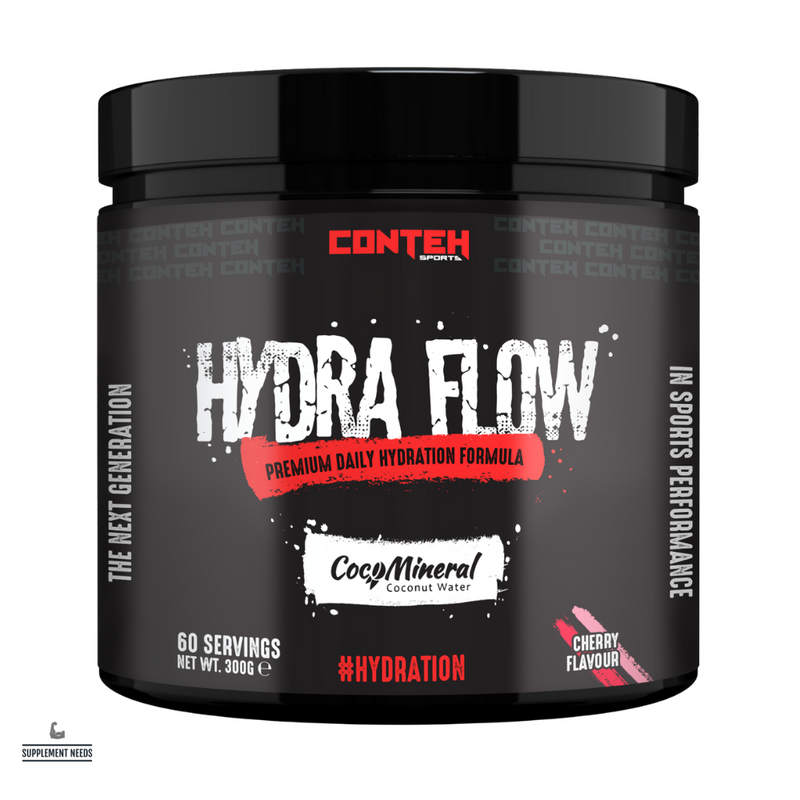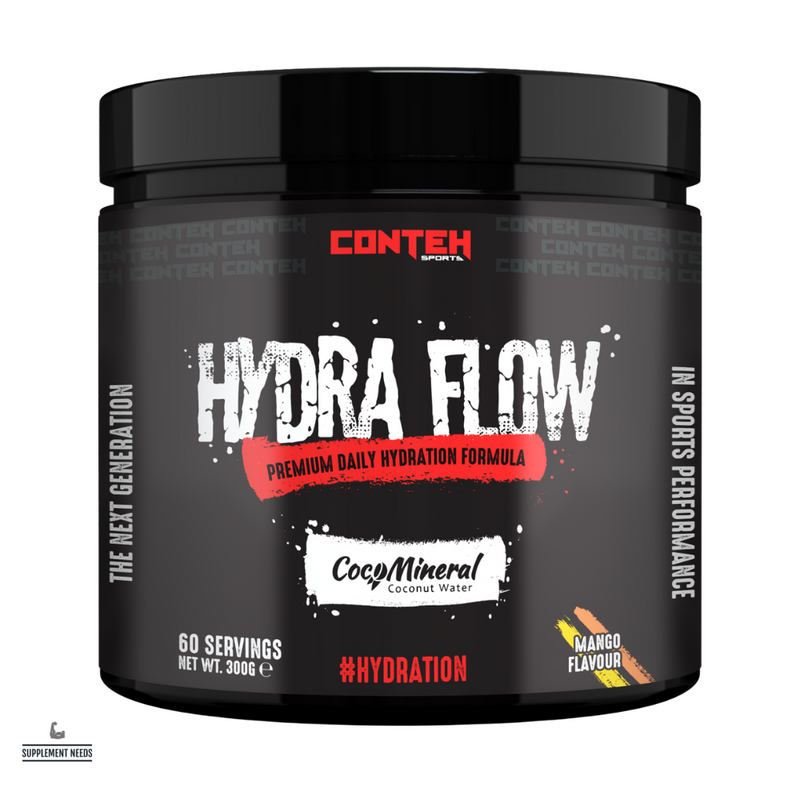 Conteh Sports Hydra Flow - 60 Servings
Description
Conteh Sports Hydra Flow is a non-proprietary Hydration supplement designed to be taken to support your Electrolyte and overall hydration intake.
Formulated using 3g Cocomineral®, a trademarked coconut water powder, 300mg Elderberry Fruit Extract at a 10:1 extract, Vitamin C, Vitamin B5, Manganese Gluconate, Vitamin B1 and Vitamin B7. 
Hydra Flow can be stacked alongside Essential Gains and  Carb Drive; to create a productive intra-workout stack.
Available from Supplement Needs in 3 flavours – Berry, Cherry and Mango
Directions for Use
Mix 1 serving (5g) with 500ml water and consume
Use up to 3 servings per day
Nutritional Information
Size: 300g
Serving Size: 5g
Servings: 60
Per 1 Scoop Serving (5g) 
CocoMineral®        2000mg
Eldberberry Fruit Extract 10:1         300mg
Vitamin C (Ascorbic Acid)        300mg
Vitamin B5 (Pantothenic Acid)        3mg
Manganese Gluconate        1mg
Vitamin B1 (Thiamine Hydrochloride) 500ug
Vitamin B7 (Biotin)        50ug
Additional Ingredients:
Flavouring, Malic Acid, Sweetener (Sucralose), Anticaking agent (Silicon Dioxide), Red Colouring E122 (Berry and Cherry flavour only) Yellow Colouring E102 (Mango flavour only)