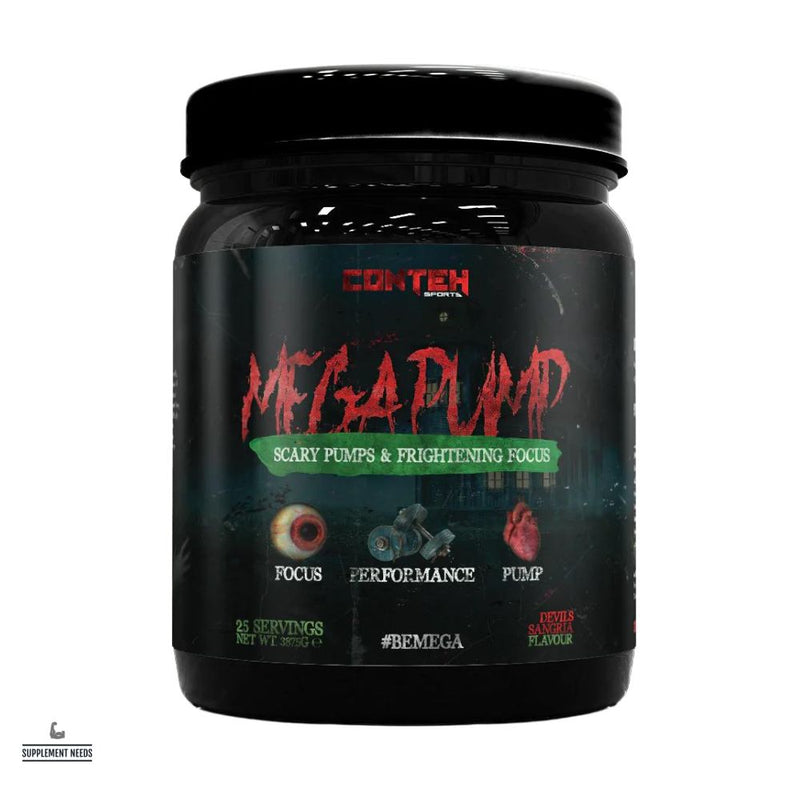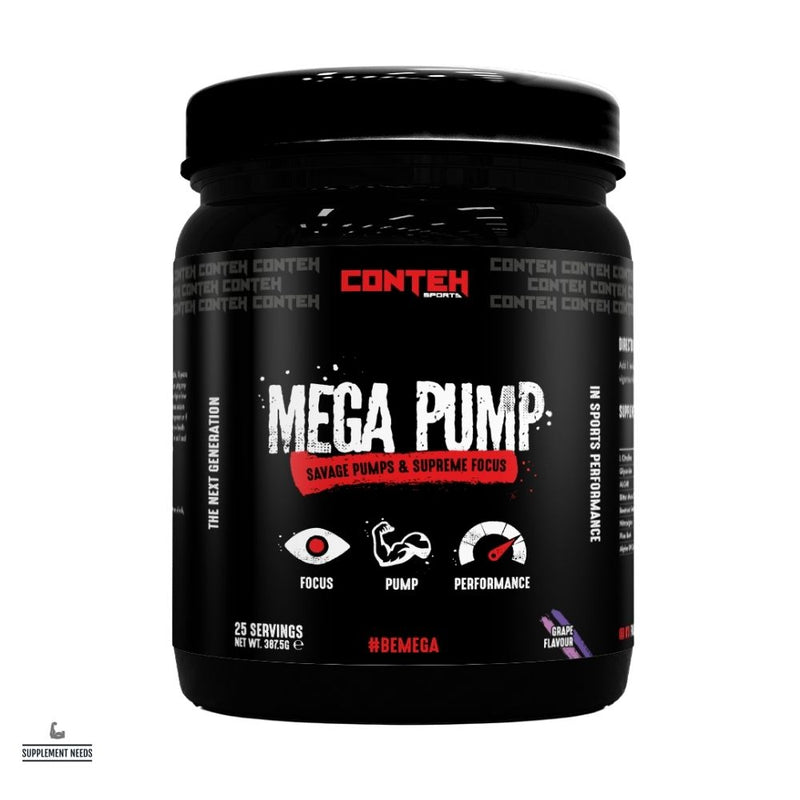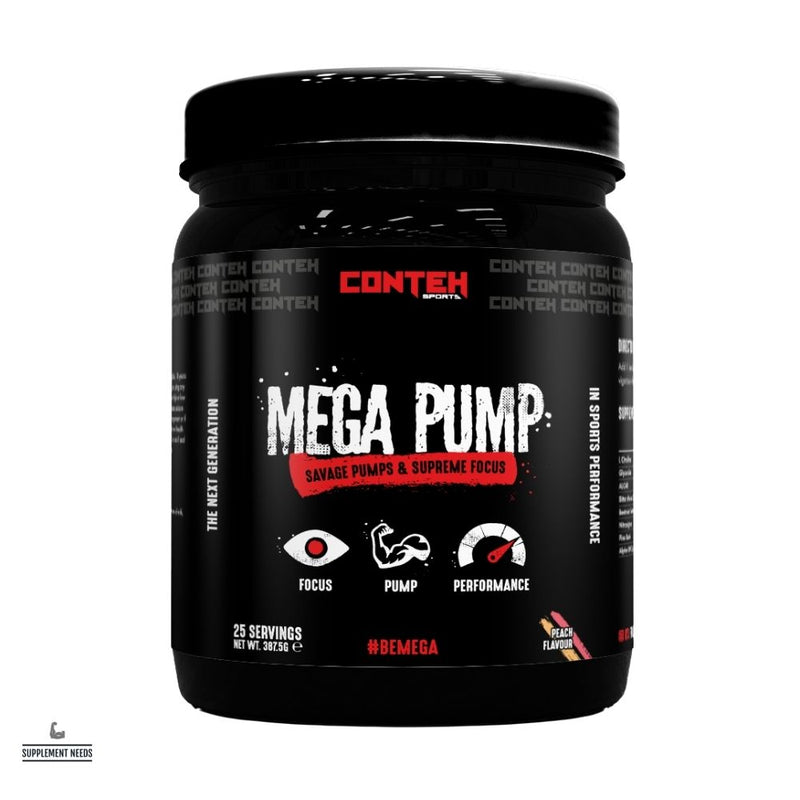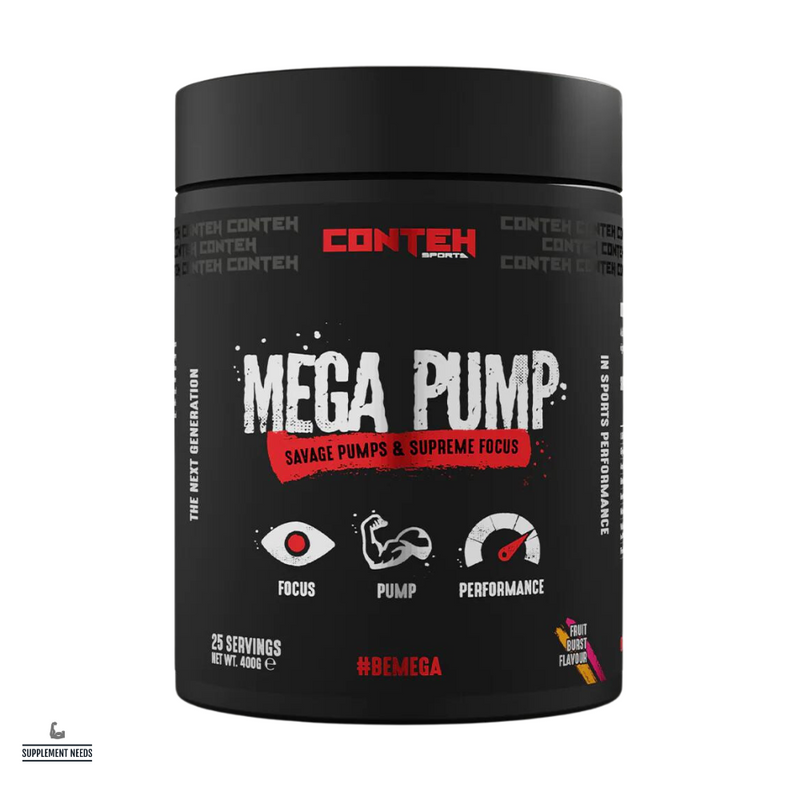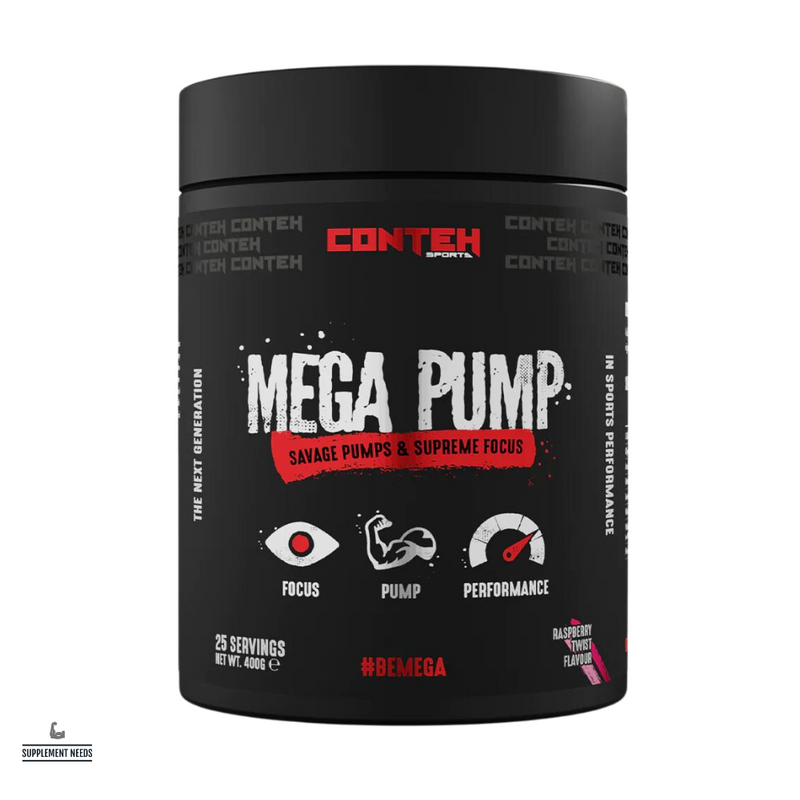 Conteh Sports Mega Pump - 25 Servings
Description
Conteh Sports Mega Pump is a non-stimulant pump based pre-workout supplement designed to increase focus and deliver savage pumps.
Formulated using L-Citrulline, Glycersize patented Glycerol, Acetyl-L-Carnitine, Bitter Mellon Extract, Beetroot Extract, Nitrosogine, Pine Bark and Alpha Zone Alpha GPC.
Mega Pump is designed to be stacked with Conviction.
Available from Supplement Needs in 2 flavours – Grape and Peach.
Directions for Use
1 serving (15.5g) to be mixed with 150-200ml of water and consumed 30-45 minutes before training.
Nutritional Information
Size: 387.5g
Serving Size: 15.5g
Servings: 25
Per 1 Scoop Serving (15.5g) 
L Citrulline                           5000mg
Glycersize                            2500mg
ALCAR                                 1500mg
Bitter Melon Extract            1000mg
Beetroot Extract                  1000mg
Nitrosigine                          1000mg
Pine Bark                             500mg
Alpha GPC (Alpha Zone)     250mg