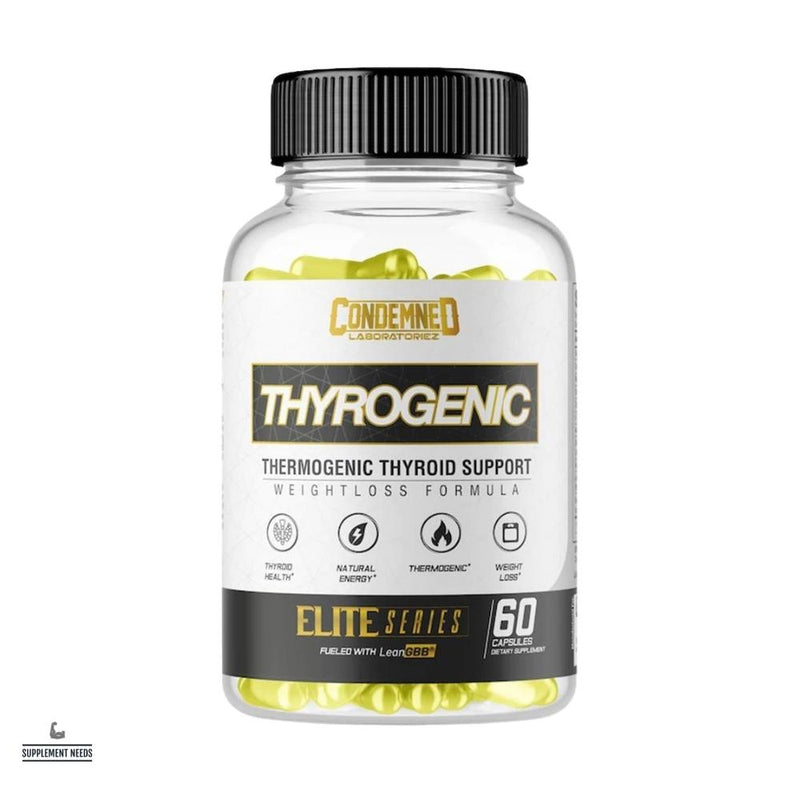 Condemned Labz Thyrogenic - 60 Capsules
Description
Condemned Labz Arsyn is a non-proprietary supplement designed to support weight loss and increased energy output.
Formulated using 16 ingredients – L-Tyrosine, Olive Leaf Extract, Guggul Extract, Kelp for Iodine, Lean GBB trademarked Gamma-Butyrobetaine Ethyl Ester, Ashwagandha Root Powder, Minerals Copper, Magnesium, Selenium and Zinc; and Vitamin D.
Thyrogenic can be stacked alongside Arsyn.
Available from Supplement Needs in a 60 capsules tub.
Directions for Use
1 serving (2 capsules) prior to training.
Nutritional Information
Size: 60 Capsules
Serving Size: 2 Capsules
Servings: 30