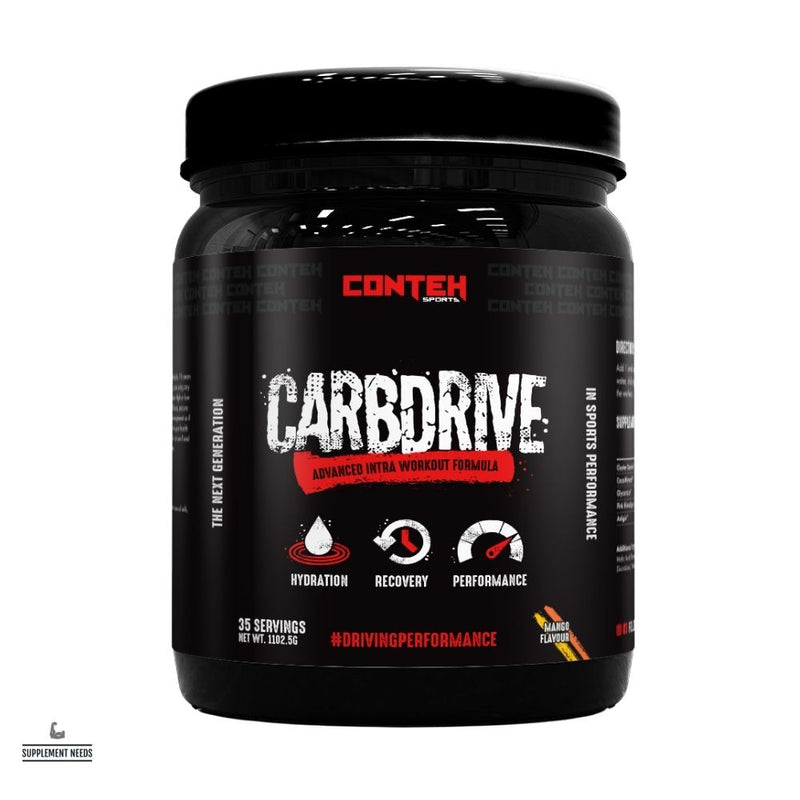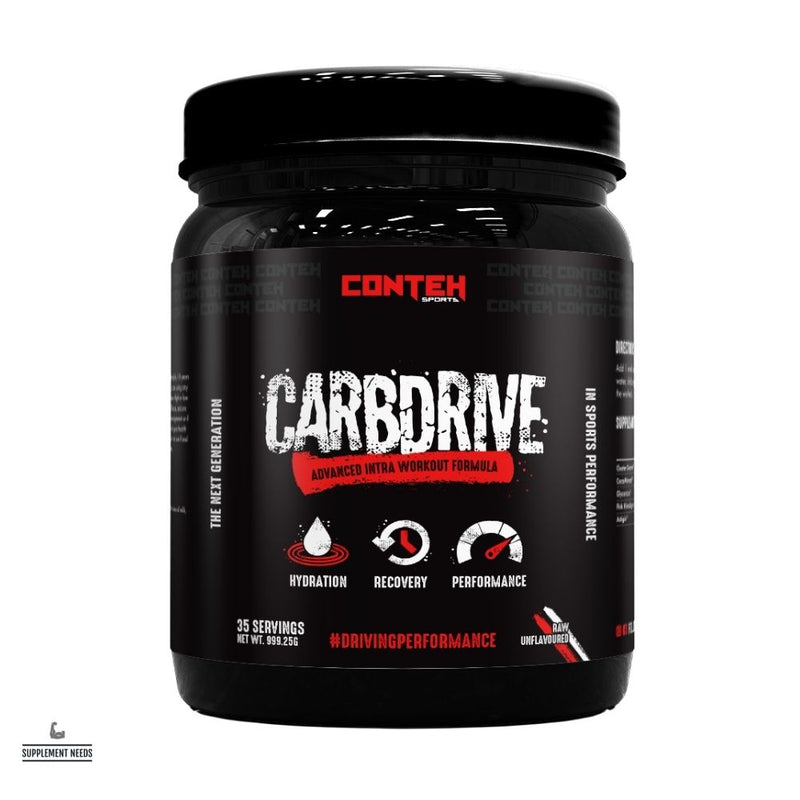 Conteh Sports Carb Drive - 35 Servings
Description
Conteh Sports Carbo Drive is a non-proprietary carbohydrate based supplement designed to be taken to support your daily nutrition intake.
Formulated using Cluster Dextrin trademarked Highly Branched Cyclic Dextrin, GlycerSize trademarked Glycerol, CocoMineral trademarked coconut water extract, Pink Himalayan Salt and Actigin.
Carb Up has been designed to be stacked alongside Essential Gains; to create a productive intra-workout stack.
Available from Supplement Needs in 2 flavours – Mango and Unflavoured.
Directions for Use
 Mix 1 serving (31.5g) with 300-500ml water and consume.
Nutritional Information
Size: 1102.5g
Serving Size: 31.5g
Servings:  35
Per 1 Scoop Serving (31.5 g) 
Cluster Dextrin®                25g
CocoMineral®                   2000mg
Glycersize®                       1000mg
Pink Himalayan Salt           500mg
Actigin®                             50mg