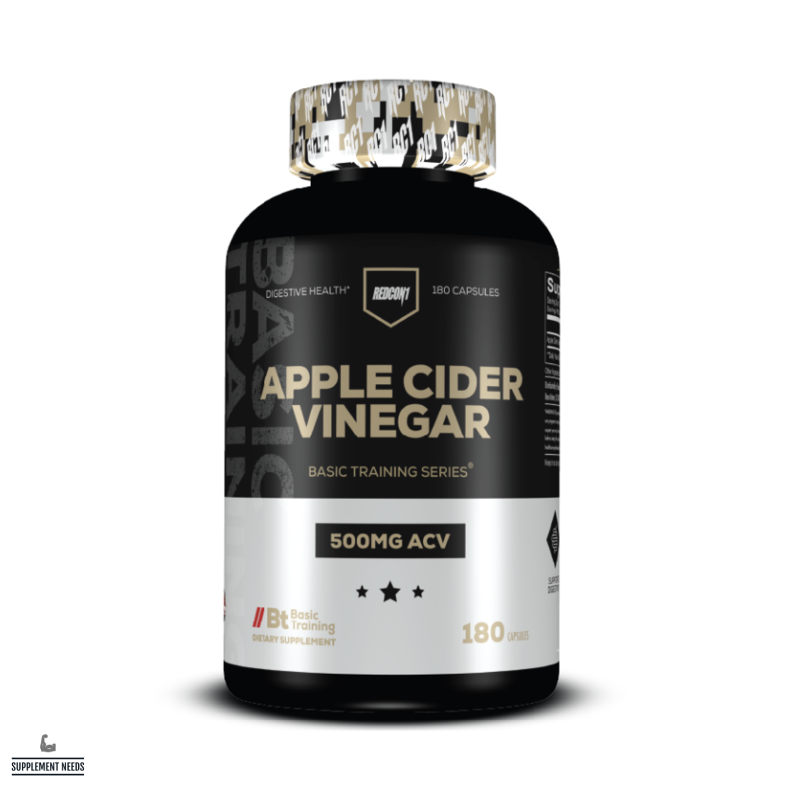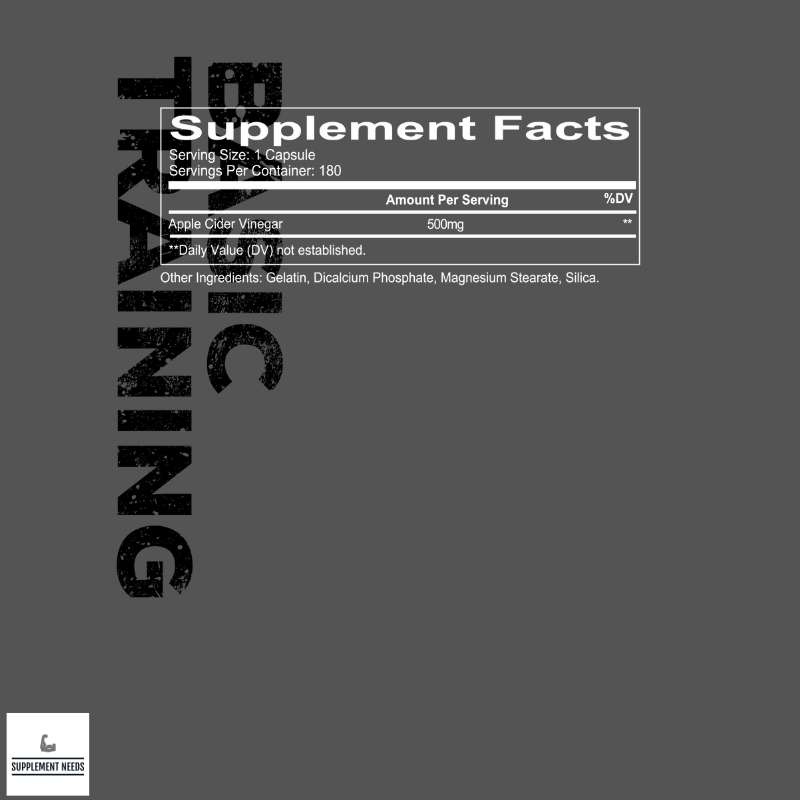 Redcon1 Basic Apple Cider Vinegar - 180 Capsules
Description
RedCon1 Basic Apple Cider Vinegar is a non-proprietary supplement designed to be taken to support daily health.
Formulated using 500mg Apple Cider Vinegar.
Apple Cider vinegar is designed to support digestive health.
Available from Supplement Needs in a 180 capsule tub.
Directions for Use
1 serving (1 capsule) to be taken on an empty stomach upon wake; and a second serving 30 min prior to a meal. 
Nutritional Information
Size: 180 Capsules
Serving Size: 1 Capsule
Servings: 180
Per Serving: 1 Capsule

Apple Cider Vinegar - 500mg