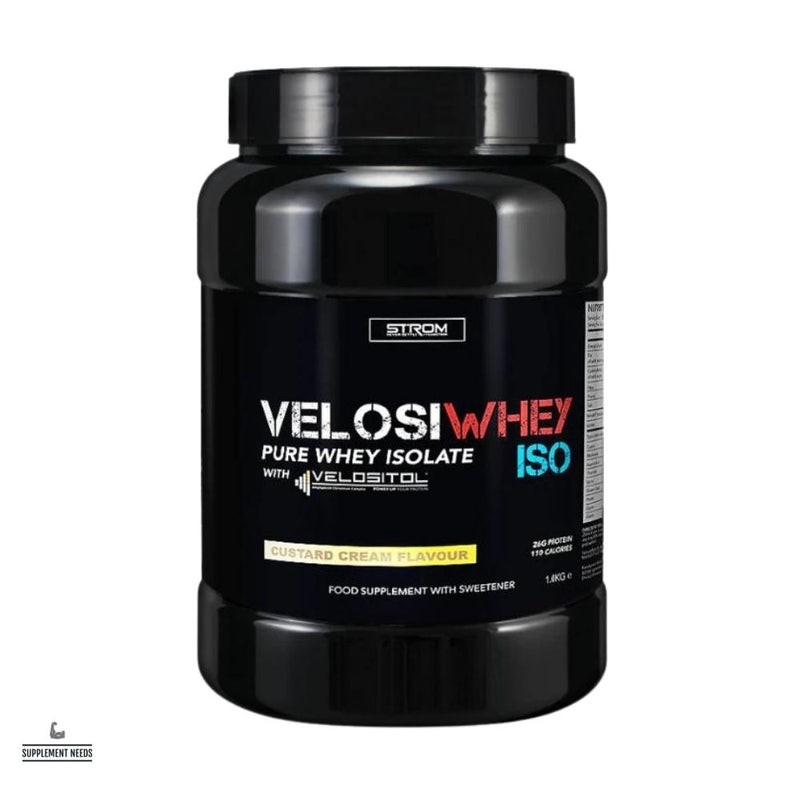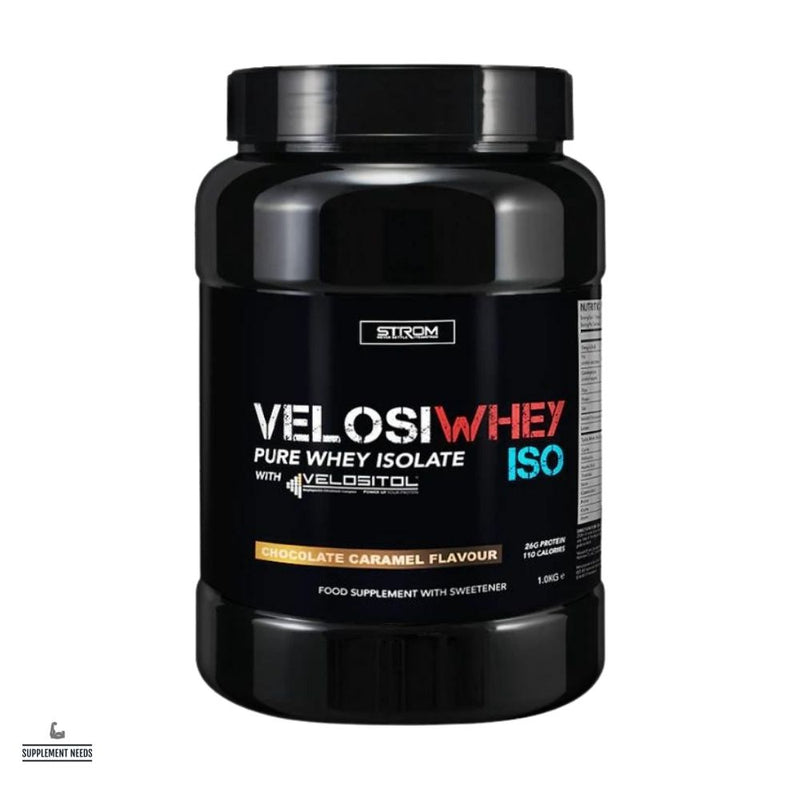 Strom Sports VelosiWHEY ISO - 1kg
Description
Strom Sports Nutrition Velosiwhey is a whey protein isolate supplement designed to be taken to support daily protein intake.
Formulated to yield 86.6% protein (26g per 30g) with added 2.352g of Velositol and 0.2g of Lactase enzyme.
Available from Supplement Needs in 2 flavours – Custard Cream and Chocolate Caramel.
Directions for Use
1 serving (30g) to be mixed with 200-300ml water and consumed.
Nutritional Information
Size: 1000g
Serving Size: 30g (1 scoop)
Servings: 33
Per Serving (30g):
Kcal - 110


Fat - 0.64g
Of Which Saturates - 0.14g


Carbohydrates - 1.1g
Of Which Sugars - 1.1g


Protein - 26g


Velositol - 2352mg
Lactase - 200mg