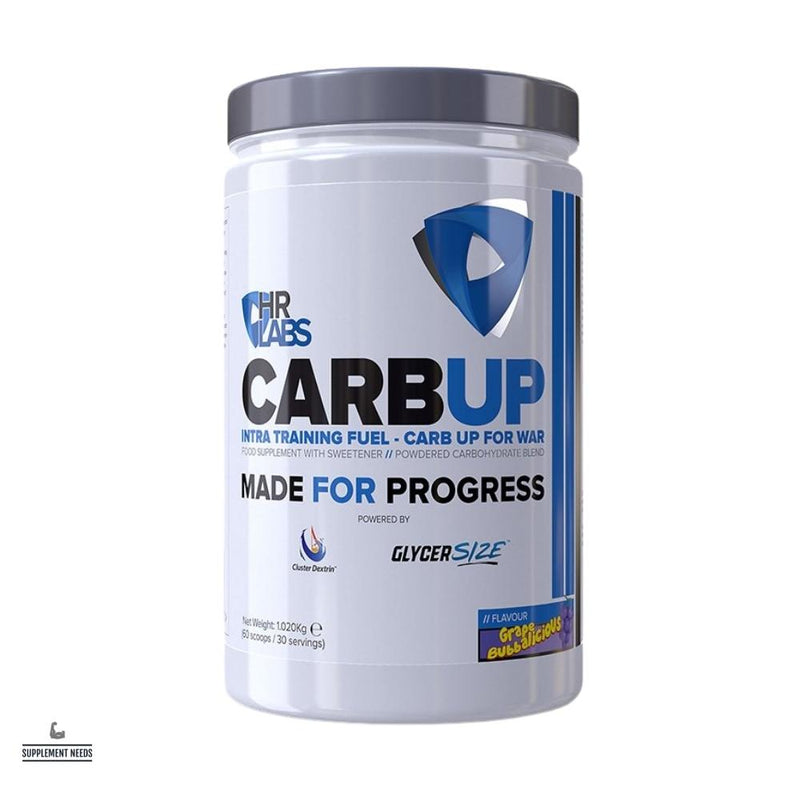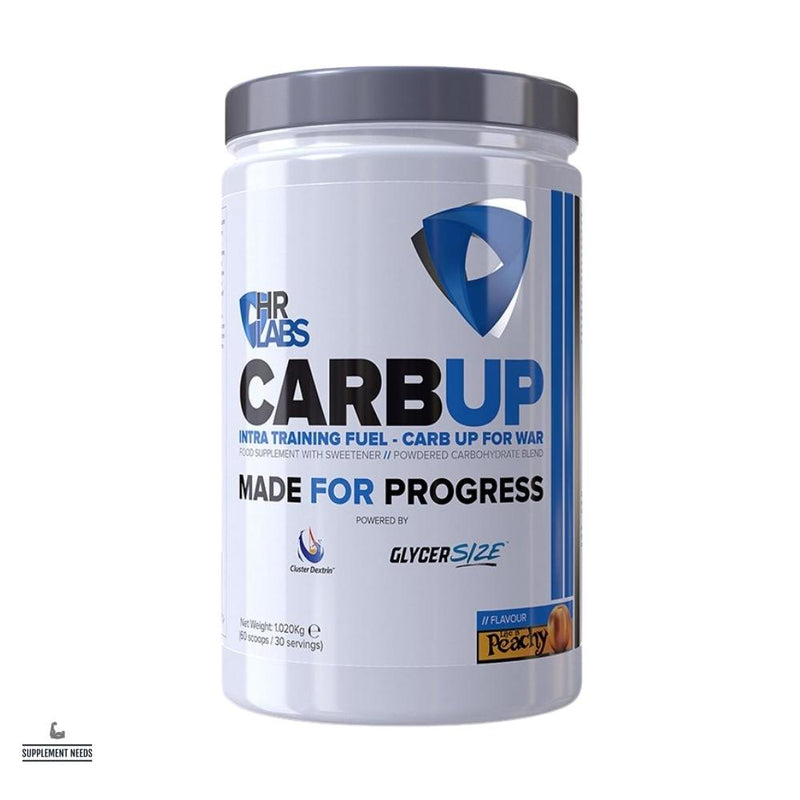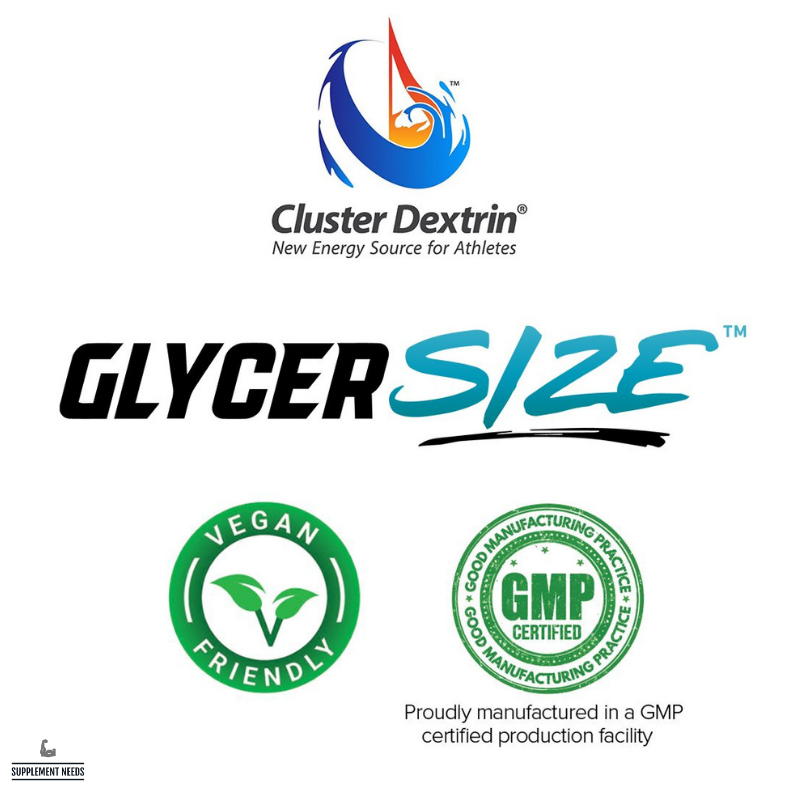 HR Labs Carb Up - 30 Servings
Description
HR Labs Carb Up is a non-proprietary carbohydrate based supplement designed to be taken to support your daily nutrition intake.

Formulated using Cluster Dextrin trademarked Highly Branched Cyclic Dextrin, GlycerSize trademarked Glycerol and Taurine.
Carb Up has been designed to be stacked alongside NO CODE V2; to create a productive intra-workout stack.
Available from Supplement Needs in 2 flavours – Grape Bubbalicious and Life is Peach.
Directions for Use
Mix 1 serving (34g) with 300-500ml water and consume.
Allergens: Manufactured in a facility that also handles Cereals including Gluten, Egg, Soya and Milk.
Suitable for Vegetarians & Vegans, Halal Certified.
Nutritional Information
Size: 1020g
Serving Size: 34g
Servings: 30
Ingredients:
Cluster Dextrin™ (Highly Branched Cyclic Dextrin), Acidity Regulator (Malic Acid), GlycerSize™ (65% Glycerol Powder), Taurine, Flavouring, Colouring (Red Beetroot Extract) Sweetener (Sucralose), Anti-Caking Agent (Silicon Dioxide).