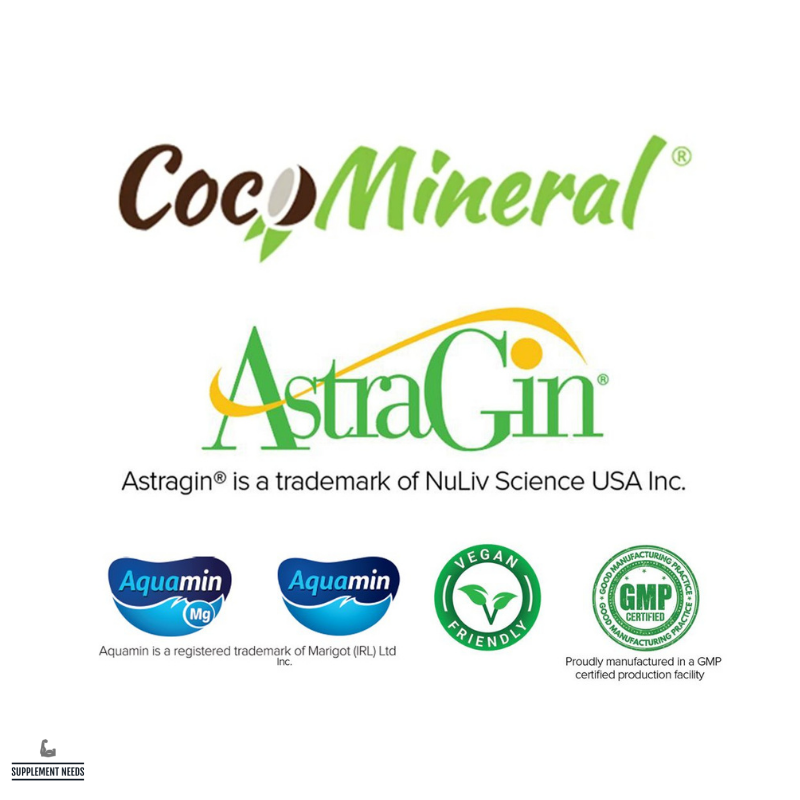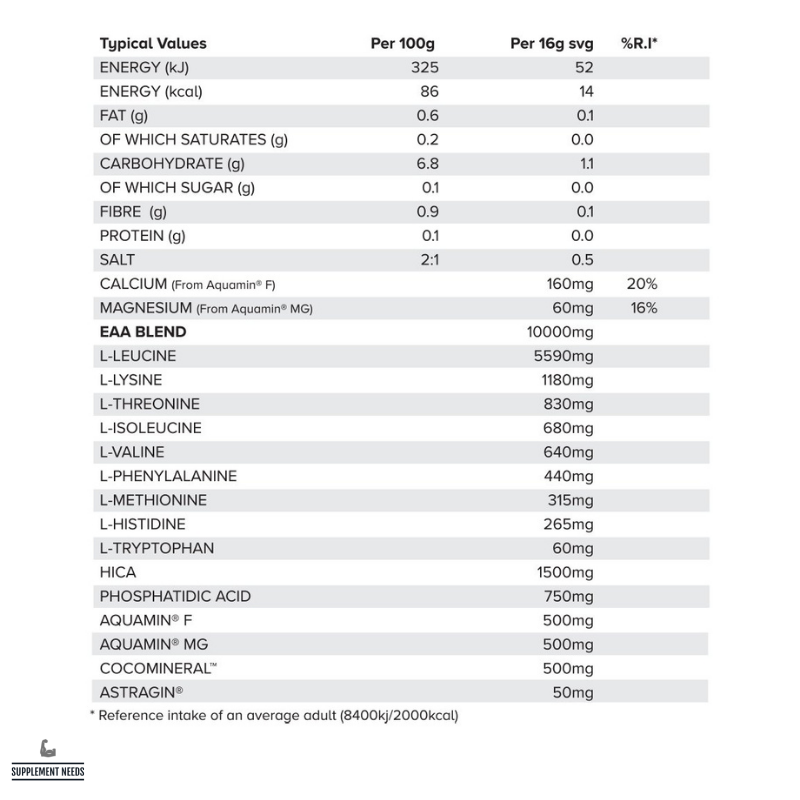 HR Labs No Code V2 - 30 Servings
Description
HR Labs No Code V2 is a non-proprietary Essential Amino Acid supplement designed to be taken to support your daily protein intake.
Formulated using all 9 Essential Amino Acids, yielding 10g per 16g serving; of which 5.59g L-Leucine, 0.68g L-IsoLeucine, 0.64g L-Valine. 1.5g HICA (Alpha-Hydroxy-Isocaproic Acid), 0.75g Phosphatidic acid, Aquamin F (Marine Algae; 72 trace mineral), Aquamin MG (Magnesium Citrate), Cocomineral trademarked coconut water powder and Astragin.
NO Code V2 is designed to be stacked alongside Level Up or Carb Up; to create a productive intra-workout stack.
Available from Supplement Needs in 2 flavours – Cherry Bubblegum and Jelly Bros.
Directions for Use
Mix 1 serving (16g) with 300-500ml water and consume.
Allergens: Manufactured in a facility that also handles Cereals including Gluten, Egg, Soya and Milk.
Suitable for Vegetarians & Vegans, Halal Certified.
Nutritional Information
Size: 480g
Serving Size: 16g
Servings: 30
Ingredients:
Essential Amino Acid Blend (L-Leucine, L-Lysine, L-Threonine, L-Isoleucine, L-Valine, L-Methionine, L-Histidine, L-Tryptophan), Acidity Regulator (Malic Acid), HICA (alpha-hydroxy-isocaproic acid), Aquamin® F (Marine Algae) Aquamin® MG (Marine Algae) Phosphatidic Acid (Soya), Flavourings, Cocomineral™ (Coconut Water Powder), Sweetener (Sucralose), Colouring (Red Beetroot Extract),AstraGin® (Astragalus Membranaceus root and Panax Notoginseng extract), Salt