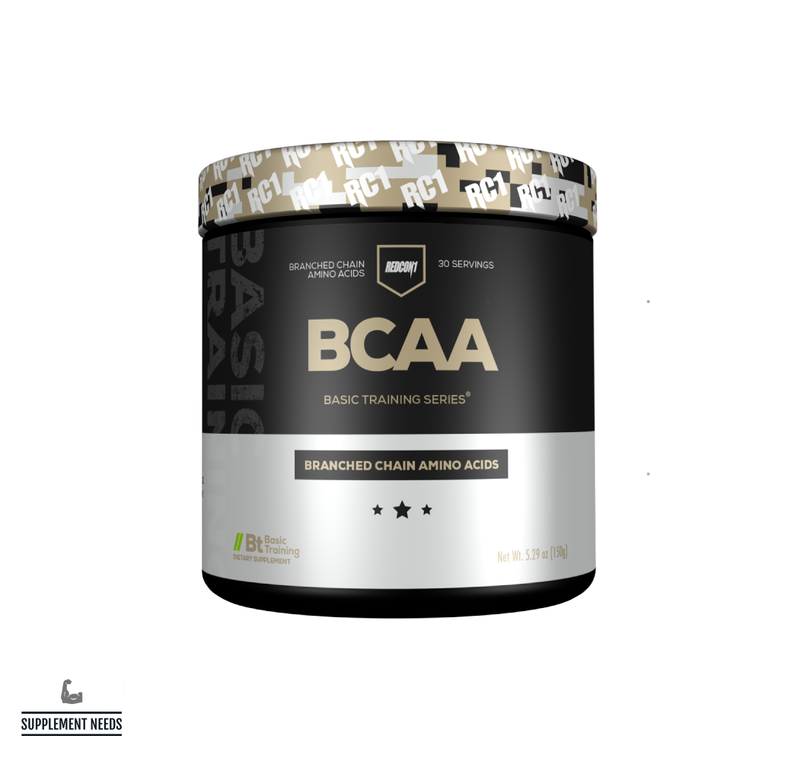 Redcon1 Basic BCAA Unflavoured - 150g
Description
RedCon1 Basic BCAA is a non-proprietary Branched Chain Amino Acid supplement designed to be taken to support your daily protein intake.
Formulated using all 3 Branched Chain Amino Acids, yielding 5g per 5g serving; of which 2.5g L-Leucine, 1.25g L-IsoLeucine, 1.25g L-Valine.
Available from Supplement Needs in a 150g Unflavoured tub.
Directions for Use
Mix 1 Scoop (5g) with 150-200ml of cold water or your favourite pre workout or post workout drink.
On non-training days consume 1 scoop (5g) at any point of the day.
Nutritional Information
Size: 150g
Serving Size: 5g
Servings: 30
Per Serving 1 Scoop (5g):
BCAA 2:1:1

L-Leucine - 2500mg
L-Isoleucine - 1250mg
L-Valine - 1250mg