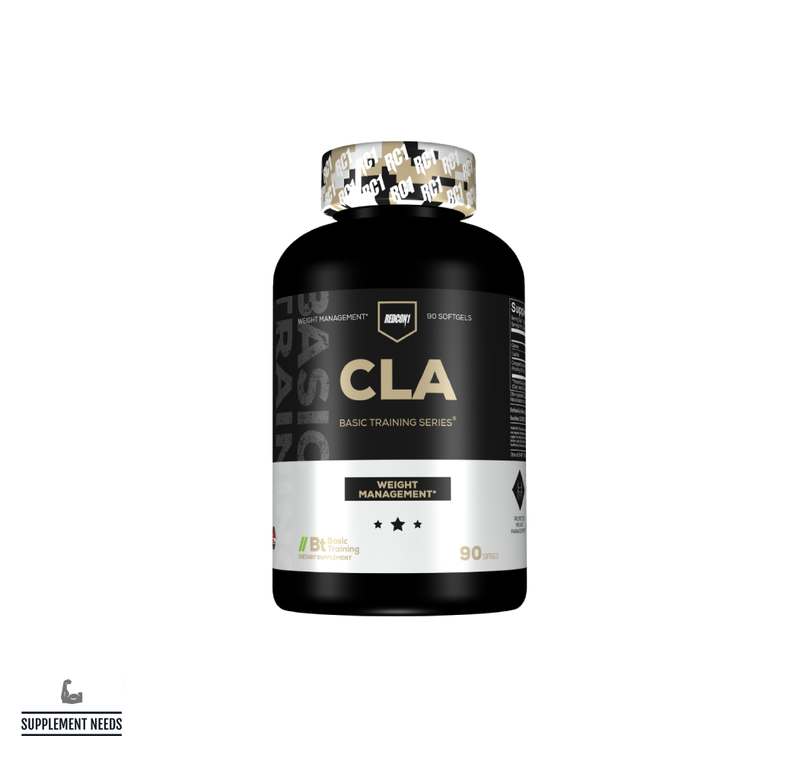 Redcon1 Basic CLA - 90 softgels
Description
RedCon1 Basic CLA is a non-proprietary Omega-6 Polyunsaturated Fatty Acid supplement designed to be taken to support daily health.
Formulated using Conjugated Linoleic Acid (CLA).
Basic CLA can be stacked alongside Double Tap or Silencer to support daily weight management goals.
Available from Supplement Needs in a 90 softgels tub.
Directions for Use
1 serving (1 softgel) to be taken upon wake; and a second serving 30 mins prior to a meal

Nutritional Information
Size: 90 softgels
Serving Size: 1 sofgel
Servings: 90
Per Serving: 1 softgel
Conjugated Linoleic Acid (CLA) 1000mg

Calories 10

Total fat 1g - 1%RDI