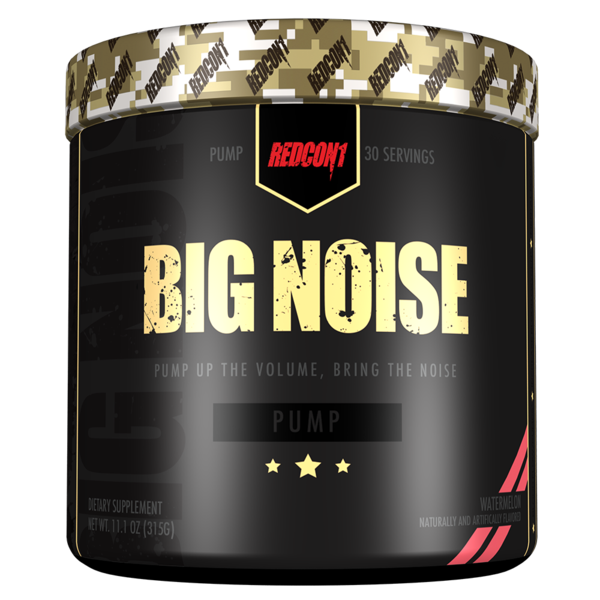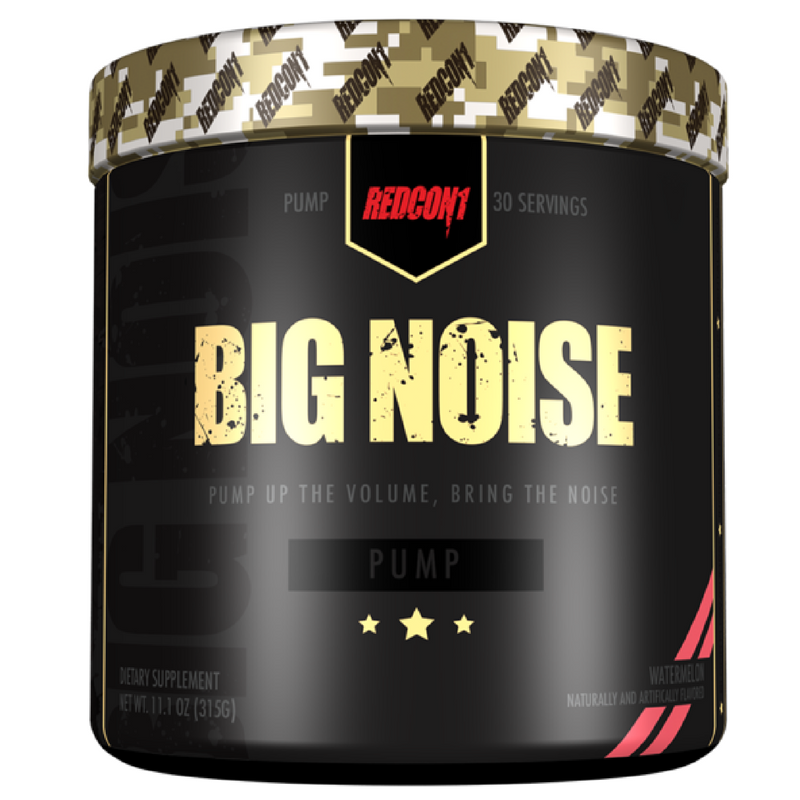 Description
RedCon1 Big Noise is a non-stimulant pump based pre-workout supplement designed to take vasodilation to a new level.
Formulated using Glycerol Monostearate, BetaPower trademarked Betaine Anhydrous, Astragalus Membranaceus, Agmatine Sulphate, Alpha GPC, CDP-Choline, Rhodiola Rosea Root Extract and Huperzine A.
Big Noise is designed to be stacked with Total War.
Available from Supplement Needs in 7 flavours – Blue Lemonade, Strawberry Kiwi, Watermelon, Sour Gummy Bear, Rainbow Candy, Tiger's Blood and Unflavoured.
Directions for Use
1 serving (9g) to be mixed with 150-200ml of water and consumed 30-45 minutes before training.

Do not exceed recommended daily intake.
Nutritional Information
Size: 270g
Serving Size: 9g
Servings: 30
Per Serving: 1 Scoop (9g):
Glycerol Monostearate - 3g
BetaPower® - Betaine Anhydrous - 2.5g
Astragalus Membranaceus (Root) - 1g
Agamatine Sulphate - 1g
L-Alpha Glycerylphosphorylcholine - 300mg
CDP Choline - 250mg
Rhodiola Rosea Root Extract - 200mg
Huperzine A (Toothed Clubmoss) -  200mcg
Other Ingredients: Disodium Phosphate, Sucralose, Acesulfame-K, Maltodextrin, Silica