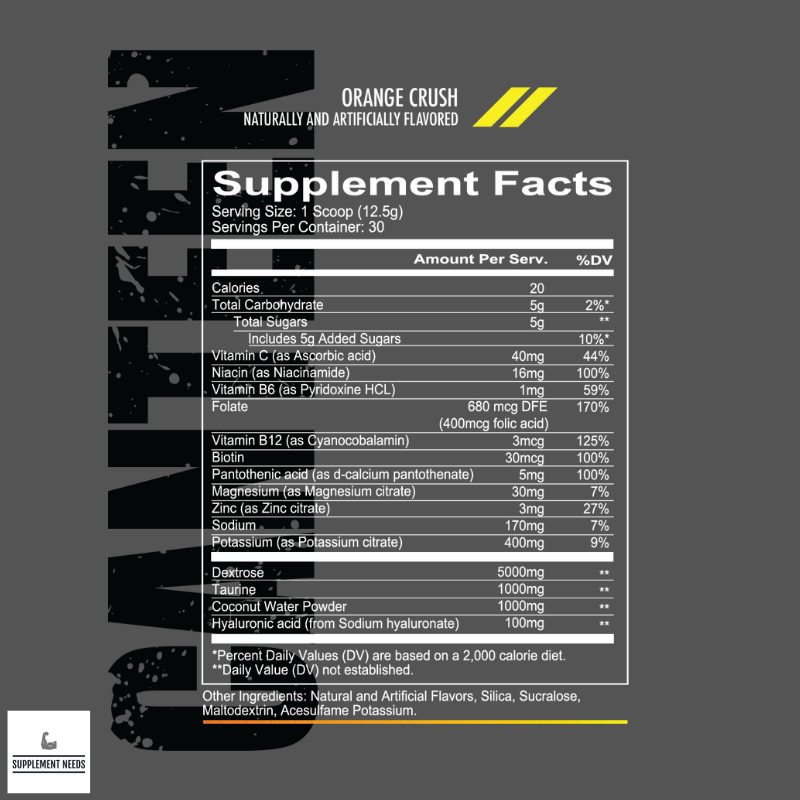 Description
RedCon1 Canteen is a non-proprietary, fully transparent hydration and electrolyte management product.
Formulated using Dextrose, Taurine, Coconut Water Powder, Hyaluronic Acid, Vitamins B3, B5, B6, B7, B9, B12; Magnesium, Zinc, Sodium and Potassium.
Available from Supplement Needs in 3 flavours – Strawberry Lemonade, Orange Crush and Cherry Lime.
Directions for Use
1 serving (12.5g) to be mixed with 500ml water and consumed.
Nutritional Information
Size: 375g
Serving Size: 12.5g
Servings: 30
Per Serving: 1 Scoop (12.5g)