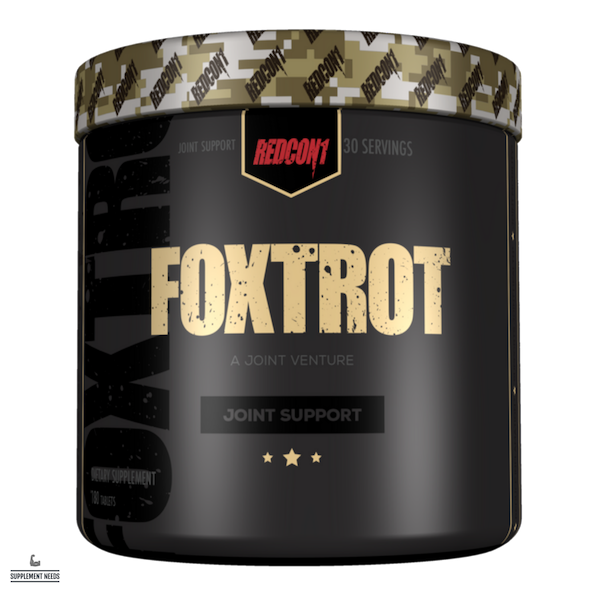 Redcon1 Foxtrot - 180 Tablets
Description
RedCon1 Foxtrot is a non-proprietary, fully transparent joint health management product.
Formulated using Glucosamine HCl, MSM, Chondroitin Sulphate, Ginger Root, Tumeric, Tart Cherry Extract, Boswellia Extract and Hyaluronic Acid.
Available from Supplement Needs in a 180 capsule tub.
Directions for Use
1 serving (6 capsules) to be taken daily on an empty stomach.
Do not exceed the recommended dose.
Nutritional Information
Size: 180 Tablets  
Serving Size: 6 Tablets 
Servings: 30
Per Serving (6 Tablets):