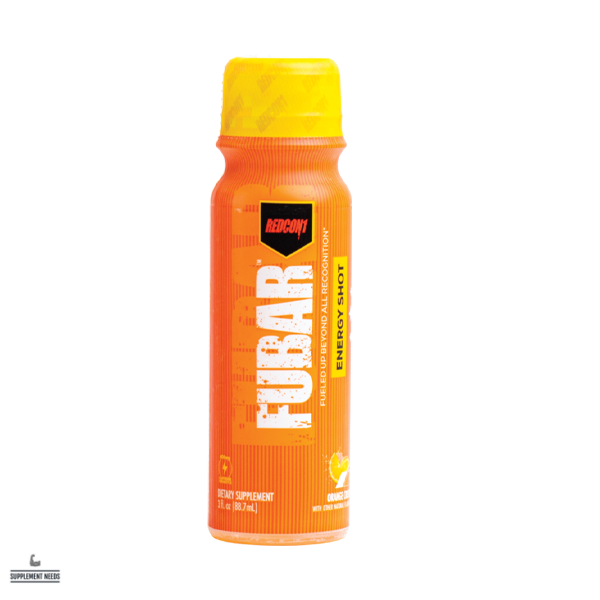 Redcon1 FUBAR Energy Shot - 88.7ml
Description
RedCon1 Fubar Energy Shot is a caffeine stimulant based supplement designed to take mental focus to a new level in a convenient Ready to Drink (RTD).
Formulated using Caffeine Anhydrous, Guarana Extract, Kola Nut, Taurine, Cacao Extract, Schisandra Extract, Huperzine A, Vitamins B3, B6, B9 and B12, Choline, Sodium and Potassium.
Available from Supplement Needs in 3 flavours – Orange Crush, Blue Raspberry and Cherry Lime.

Directions for Use
1 serving (3 fl. oz / 88.7ml) consumed 20-30 mins before training or any activity requiring a stimulated energy boost.
Do not exceed recommended daily intake.
High Caffeine Content – 400mg per serving.
Nutritional Information

Servings: 1