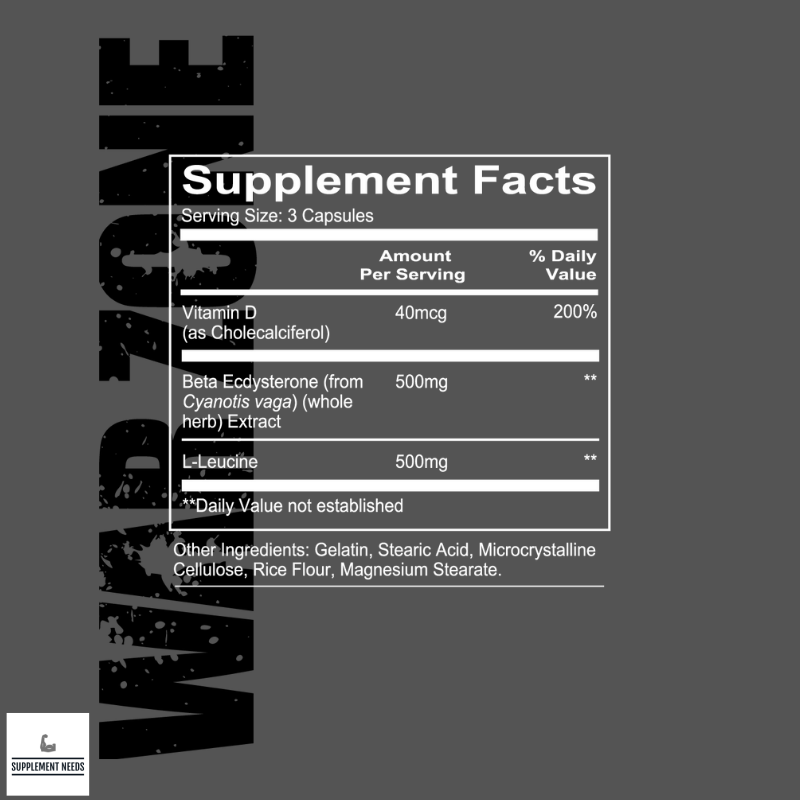 Redcon1 War Zone - 90 Capsules
Description
RedCon1 War Zone is a non proprietary supplement designed to support daily health and recovery.
Formulated using Vitamin D, Beta Ecdysterone and L-Leucine.
War Zone has been designed to be stacked with Halo and 11 Bravo.
Available from Supplement Needs in a 90 capsules tub.
Directions for Use
1 serving (2 capsules) to be taken daily with a protein rich meal; ideally post-workout but can be taken at any time.
Nutritional Information
Size: 90 Capsules
Serving Size: 3 Capsule
Servings: 30
Per Serving (3 Capsules)