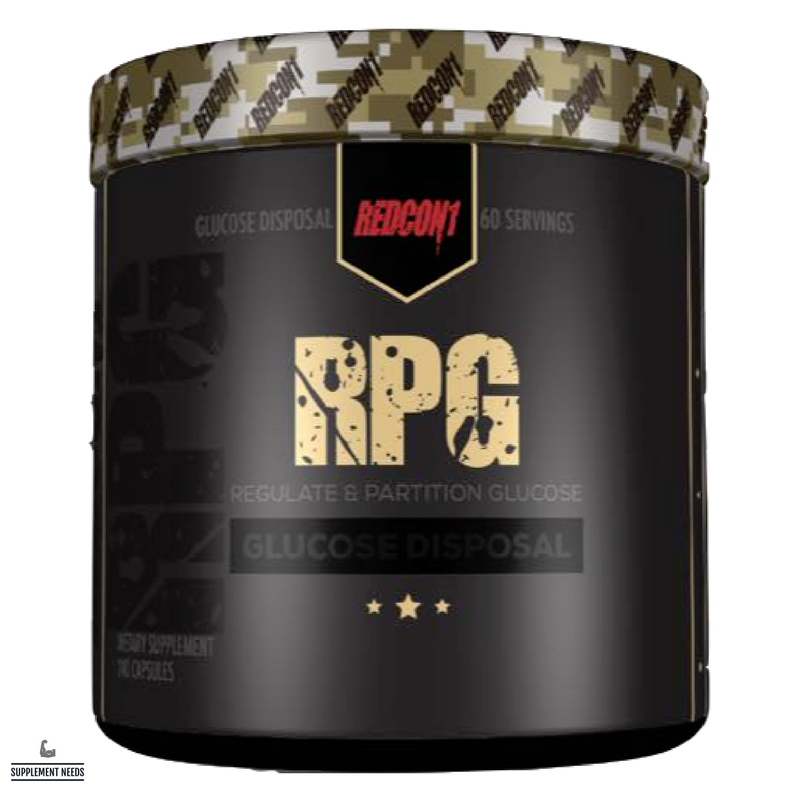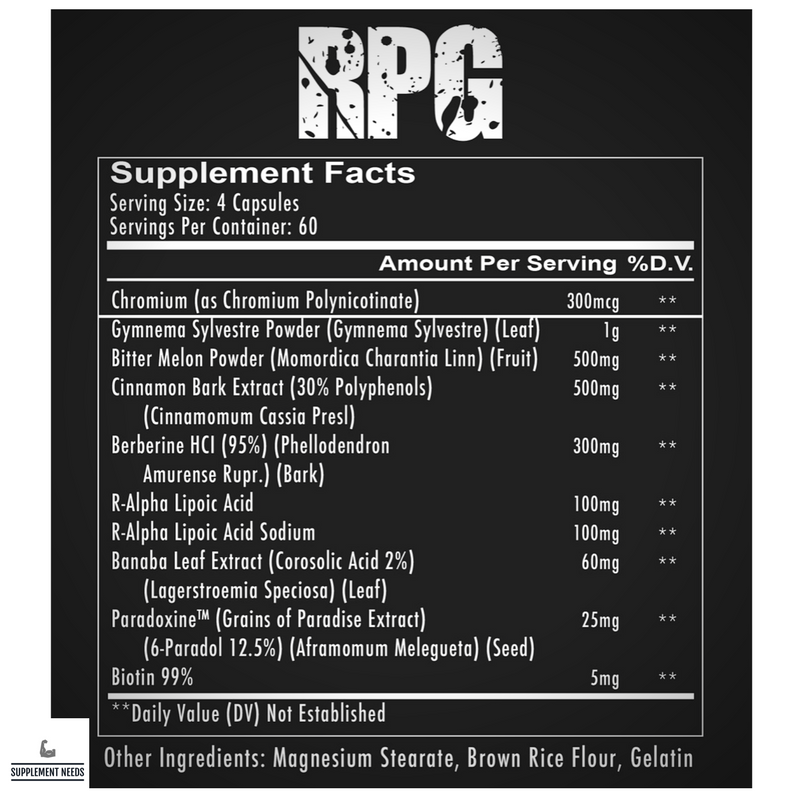 Redcon1 RPG - Glucose Disposal - 240 Capsules
Description
RedCon1 RPG Glucose Disposal is a non-proprietary, fully transparent blood glucose management and glucose disposal agent supplement.
Formulated using Gymnema Sylvestre, Bitter Melon, Cinnamon Bark, Berberine HCl, R-Alpha Lipoic Aicd, Banaba Leaf, Paradoxine and Biotin.
Available from Supplement Needs in a 240 capsules tub.
Directions for Use
1 serving (4 capsules) to be taken with a carbohydrate containing meal of 50-75g.
An additional 2 capsules may be added with meals exceeding 100g carbohydrate.
Nutritional Information
Size: 240 Capsules
Serving Size: 4 Capsule
Servings: 60
Per Serving (4 Capsules)
Chromium (as Chromium Polynicotinate) - 300mcg
Gymnema Sylvestre Powder (Gymnema Sylvestre) (Leaf) - 1g
Bitter Melon Powder (Momordica Charantia Linn) (Fruit) - 500mg
Cinnamon Bark Extract ((Cinnamomum Cassia Presl) 30% Polyphenols) - 500mg
Berberine HCL (95%) (Phellodendron Amurense Rupr.) (Bark) - 300mg

R-Alpha lipoic Acid - 100mg
Banaba Leaf extract ((Lagerstroemia Speciosa)(Leaf) Corosolic Acid 2%) - 60mg
Paradoxine (Grains of Paradise Extract)(6-Paradol 12.5%)(Aframomum Melegeuta) (Seed) - 25mg

Biotin 99% - 5mg

Other Ingredients: Magnesium Stearate, Brown Rice Flour, Gelatin