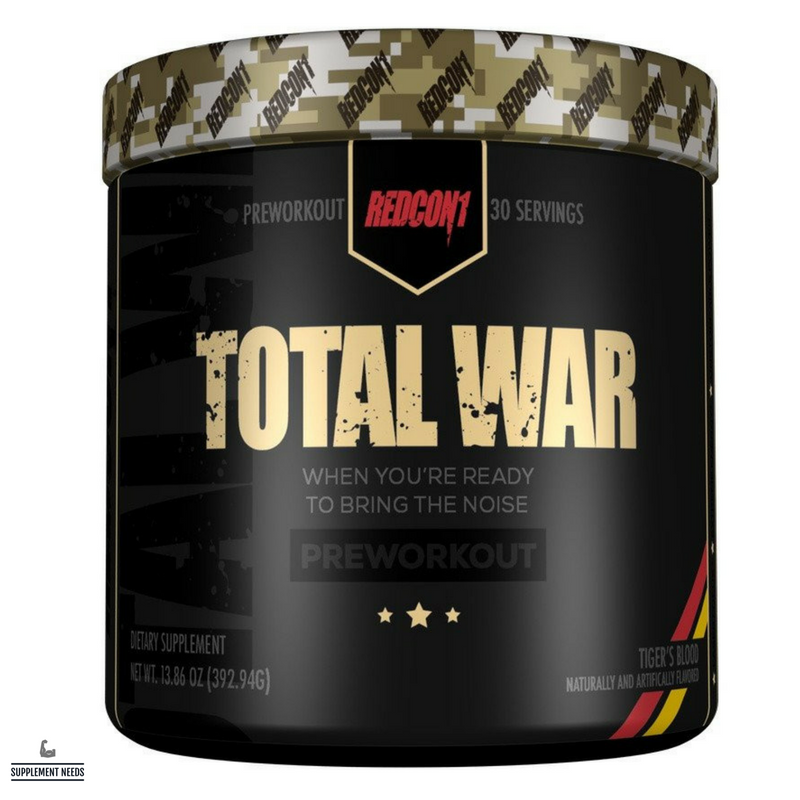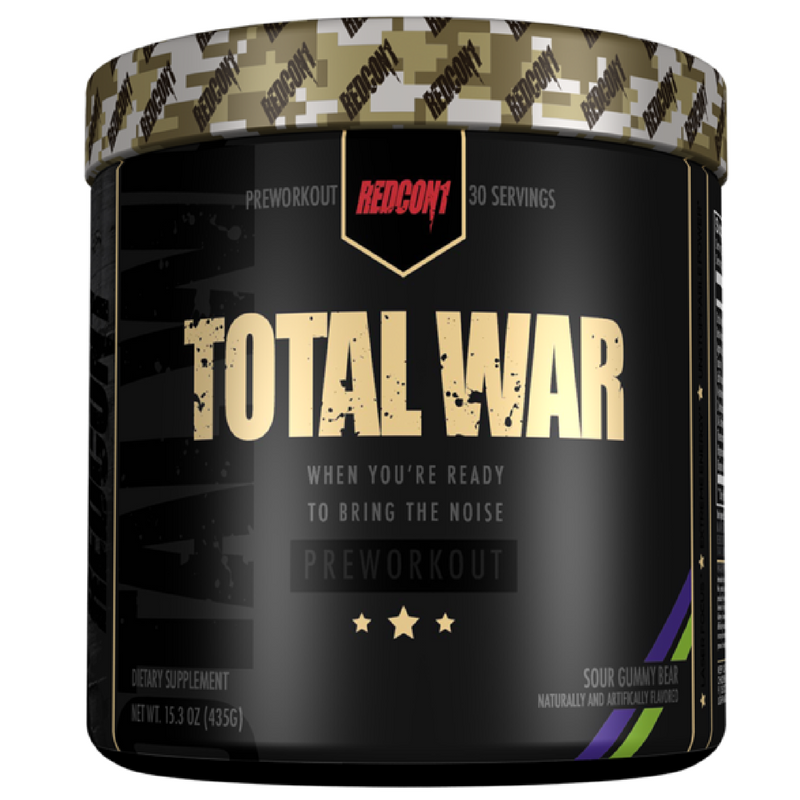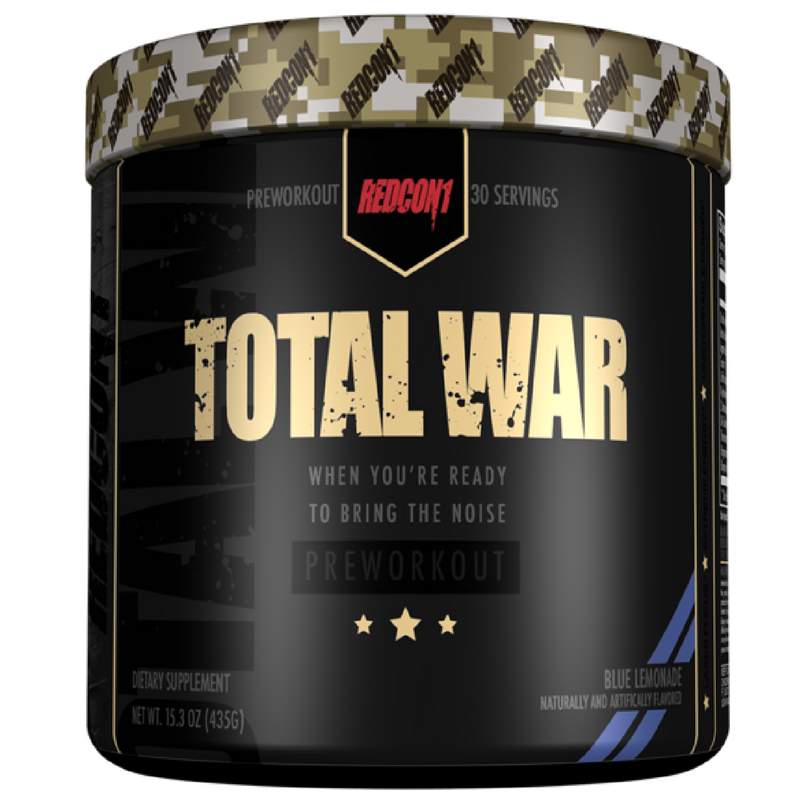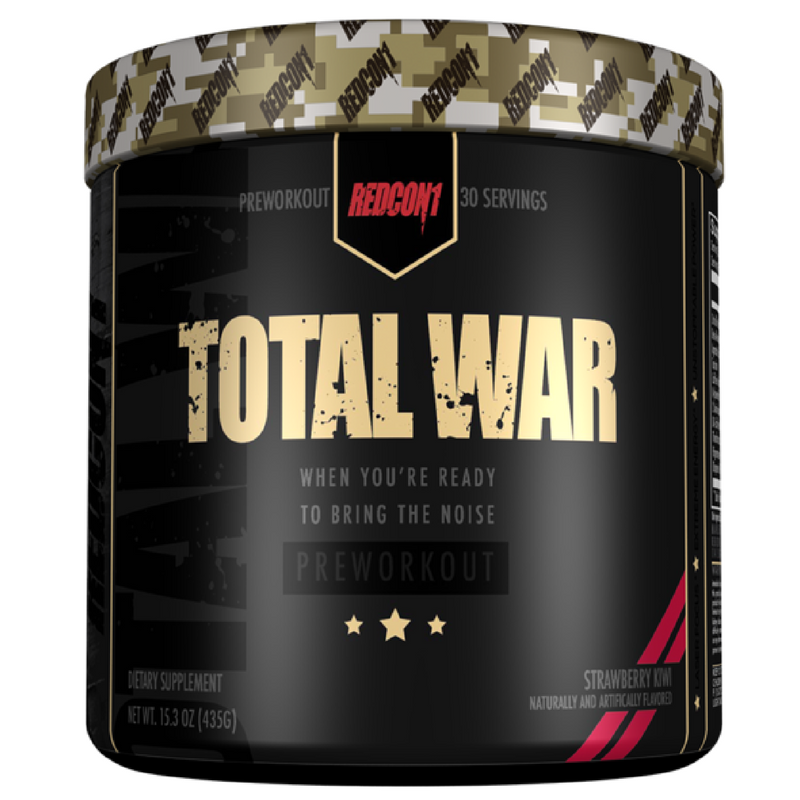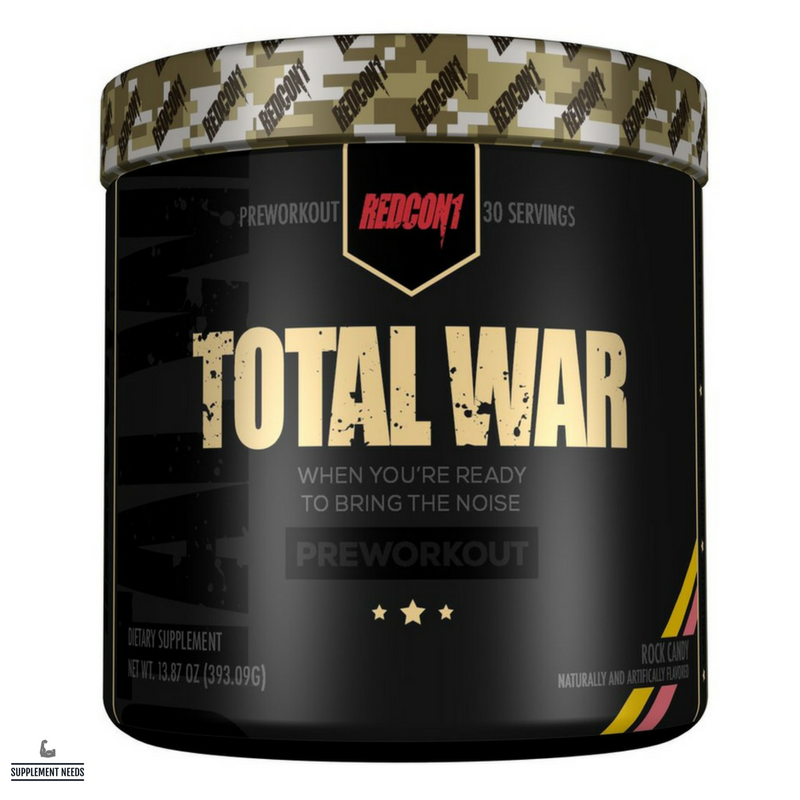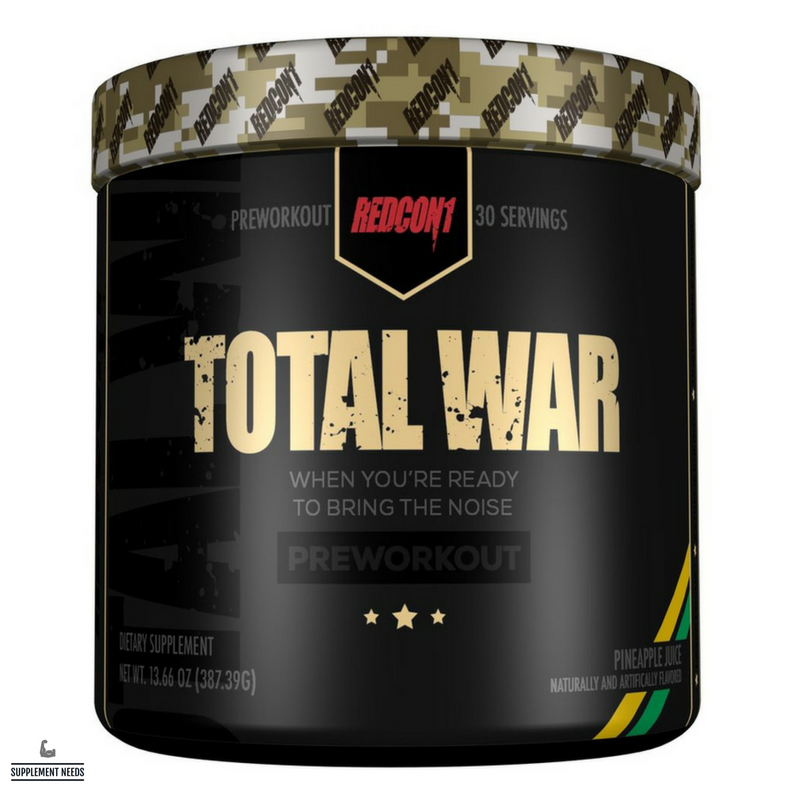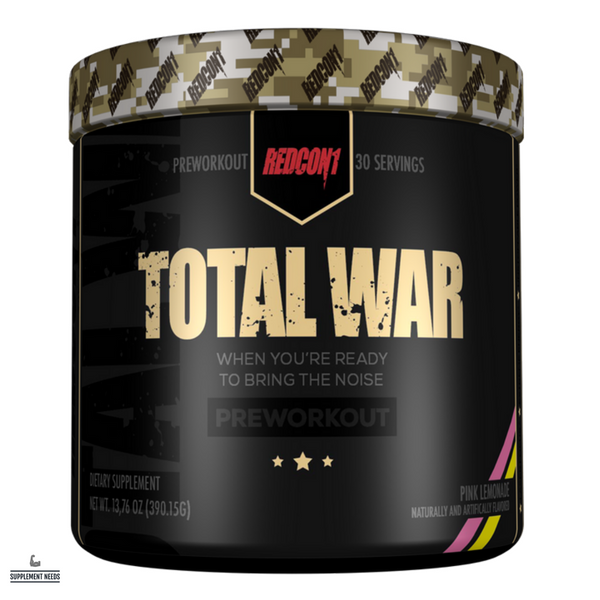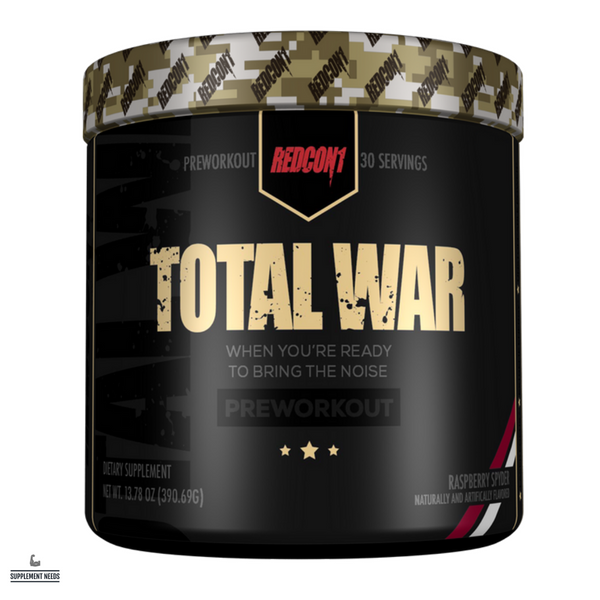 Description
RedCon1 Total War is a caffeine stimulant based pre-workout supplement designed to take vasodilation and mental focus to a new level.
Formulated using Citrulline Malate, Beta Alanine, Taurine, Caffeine Anhydrous, Juniper Berry Extract, Di-Caffeine Malate, Green Tea Extract, Naringin, Theobroma Cocoa Extract for Theobromine and Bioperine.
Total War is designed to be stacked with Big Noise.
Available from Supplement Needs in 16 flavours – Blue Raspberry, Watermelon, Strawberry Kiwi, Blue Lemonade, Sour Gummy Bear, Tiger's Blood, Pineapple Juice, Orange Crush, Green Apple, Strawberry Mango, Rainbow Candy, Grape, Demogorgon Blood, Pink Lemonade, Vice City and Blue Coconut.
Directions for Use
Mix 1 serving (14.7g) with 200-300ml water and consume 20-30 mins before training.
Tolerance is best assessed with a half serving to begin.
Do not exceed recommended daily intake.
Nutritional Information
Size: 441g
Serving Size: 14.7g
Servings: 30
Per 14.7g Serving (1 Scoop):
Citrulline Malate (2:1 Ratio of L-Citrulline and Malic Acid) - 6g
Beta-Alanine - 3.2g
Beet (root) Extract - 1g
Taurine - 1g
Caffeine Anhydrous - 250mg
Juniper (Juniperus communis) (berry) Extract - 150mg
Di-Caffeine Malate - 100mg
Green Tea (leaf) Extract (providing 90% polyphenols) - 45mg
Naringin (Citrus grandis) (fruit) (providing 98% Naringin) - 25mg
BioPerine® (Black Pepper Fruit Extract) - 10mg
Theobroma Cocoa (seed) Extract (providing 98% Theobromine) - 5mg