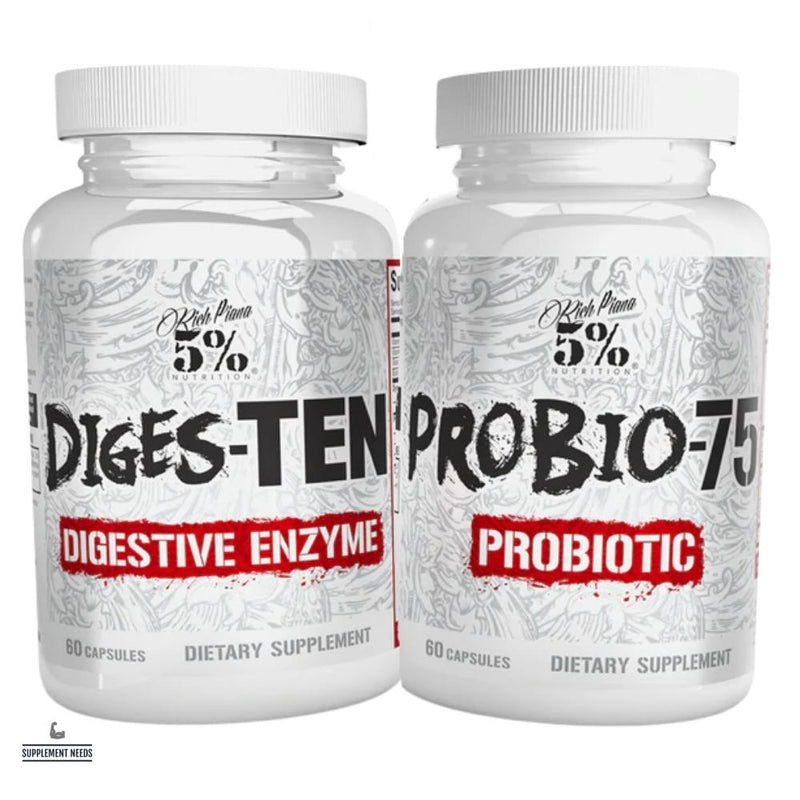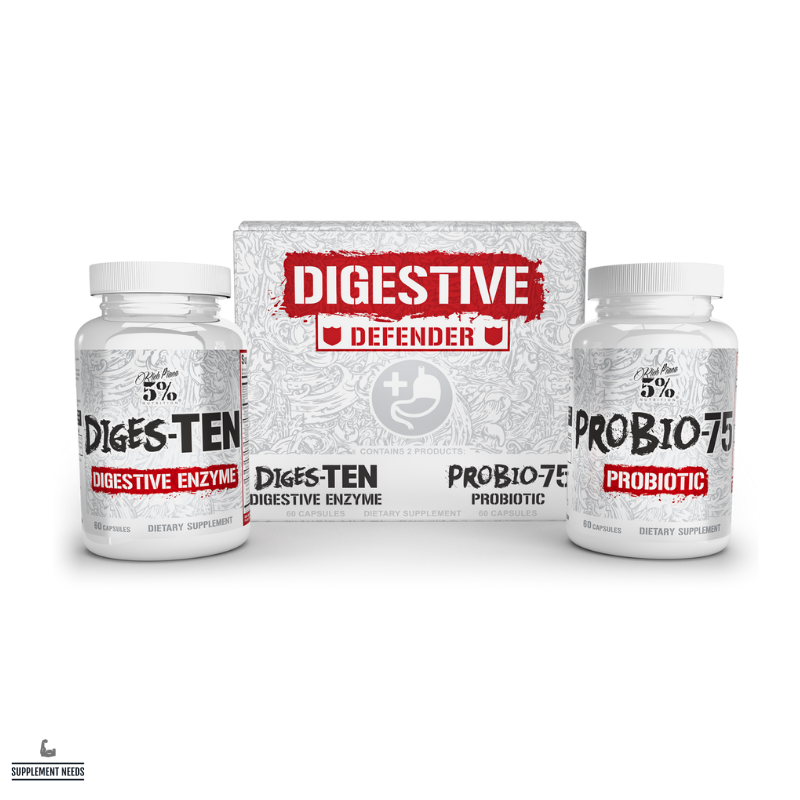 Rich Piana 5% Nutrition Digestive Defender
Description
Rich Piana 5% Nutrition Digestive Defender is a non-proprietary, digestive support supplement bundle combining Probio-75 and Diges-Ten.
Probio-75 is a 14 probiotic strain product with Prebiotic fibers alongside Ginger Root Extract, Licorice Root Extract and Peppermint Powder.
Diges-Ten is fully comprehensive digestive enzyme product containing Betaine Hydrochloride, Ox Bile, Protease, Bromelain, Pancreatin, Papain, Amylase, Lipase, Cellulase, Lactase and a 190mg proprietary blend of Ginger Root Extract, Tumeric Powder, Organic Apple Cider Vinegar, Cayenne Pepper Fruit Extract, Inulin and Artichoke Leaf Powder.
Available from Supplement Needs in a 60 capsules tub bundle.
Directions for Use
Probio-75

1 serving (2 capsules) to be taken daily.
Diges-TEN
1 serving (2 capsules) to be taken daily.
Nutritional Information 
Probio-75
Size: 60 Capsules
Serving Size: 2 Capsules 
Servings: 30
Diges-TEN
Size: 60 Capsules
Serving Size: 2 Capsules 
Servings: 30