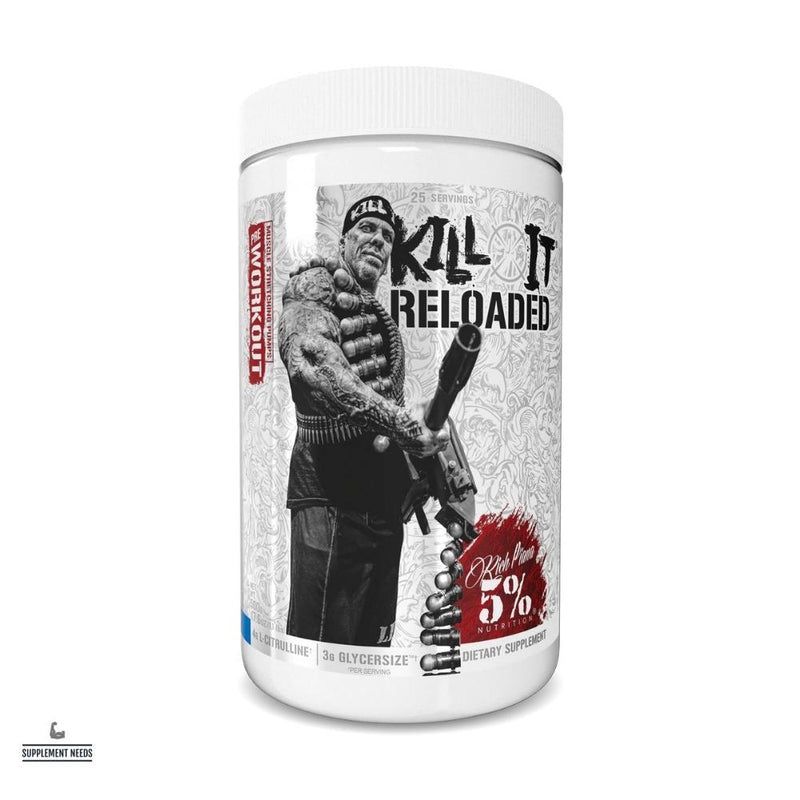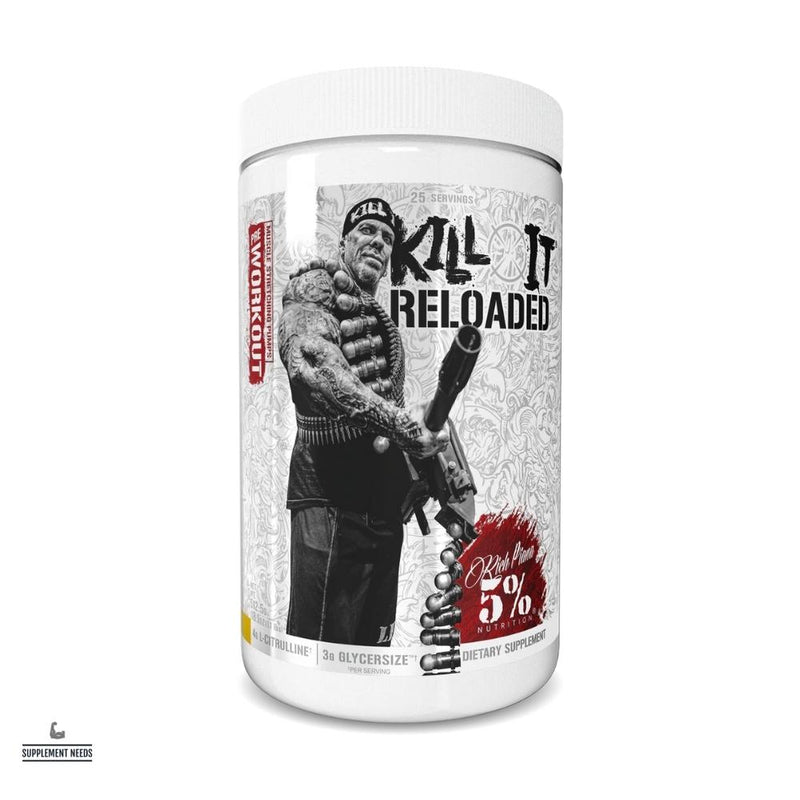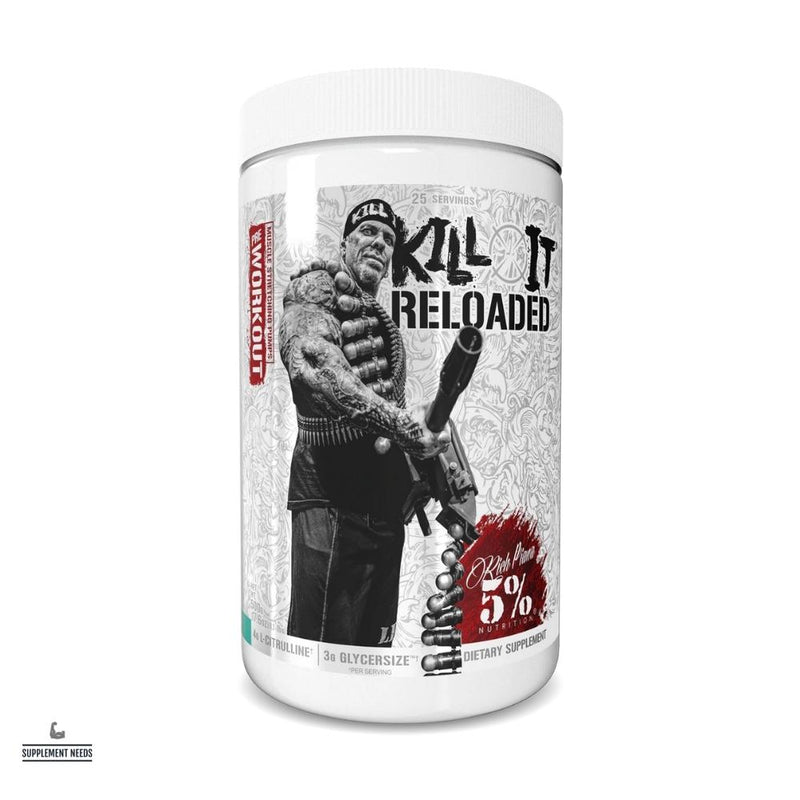 Rich Piana 5% Nutrition Kill It Reloaded - 513g
Description
Rich Piana 5% Nutrition Kill It Reloaded, is the new and improved fully transparent caffeine stimulant based vasodilation pre-workout supplement; originally designed by Rich Piana as the perfect formula to bring a dangerous blend of mental focus and maxed out pump.
Formulated using a N.O blend of L-Citrulline, GlycerPump Glycerol Powder, Beta-Alanine, Taurine, Norvaline; a Nootropic blend of Choline Bitartrate, L-Theanine, Huperzine A; a Creatine Blend of Creatine Anhydrous, Magneisum Creatine Chelate, Creatine Pyruvate; and a Stim blend of Caffeine Anhydrous, Caffeine Citrate and Dicaffeine Malate.
Available from Supplement Needs in 6 flavours – Push Pop, Blueberry Lemonade, Fruit Punch, Lemon Lime, Blue Raspberry and Mango Pineapple.
Directions for Use
Mix 1 serving (17.1g) with 200-300ml water and consume 20-30 mins before training.
Do not exceed the recommended daily intake.
High Caffeine Content – 325mg per serving.
Nutritional Information
Size: 513g
Serving Size: 17.1g (1 Scoop)
Servings: 30
Per serving (17.1g):
Vitamin B3 (as niacinamide)         30mg
Magnesium (as Magnesium Creatine Chelate (Creatine MagnaPower))     32mg
Sodium (as Sodium Citrate):        24mg
Potassium (as Potassium Citrate and Raw Coconut Water Concentrate)    42mg

N.O BLEND
L-Citruline           4g
Glycerol Powder (standardized to 65% Glycerol) (Glycerpump)      2.5g
Beta-Alanine       2g
L-Taurine             2g
L-Norvaline         150mg


NOOTROPIC BLEND
Choline Bitartrate            250mg
L-Theanine          100mg
Huperzine A 1% 100mcg
STIM BLEND
Caffeine Anhydrous         267mg
Caffeine Citrate 50mg
DiCaffeine Malate (Infinergy)       50mg