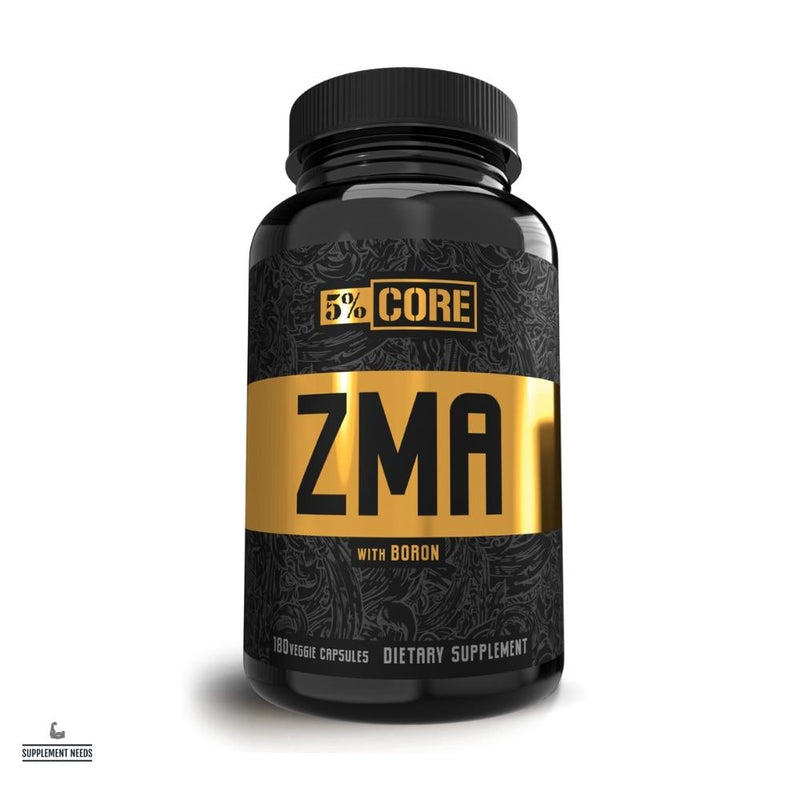 Rich Piana 5% Nutrition ZMA - 180 Veggie Caps
Description
Rich Piana 5% Nutrition ZMA is a non-proprietary blend, mineral based supplement as part of the 5% Nutrition Core Series, designed to be utilised to support zinc and magnesium intake.
Formulated using Zinc, Magnesium, Vitamin B6 and Boron.
Available from Supplement Needs in a 180 capsules tub.
Directions for Use
1 serving (2-3 capsules) consumed 30-60 minutes before bed.
Do not exceed the recommended dose.
Avoid taking with dairy to prevent absorption issues from calcium.
Nutritional Information
Size: 180 Veggie Caps
Serving Size: 3 Capsules
Servings: 60
Per 3 capsules serving:
Vitamin B6 - 10.5mg
Magnesium - 450mg
Zinc - 30mg
Boron - 5mg