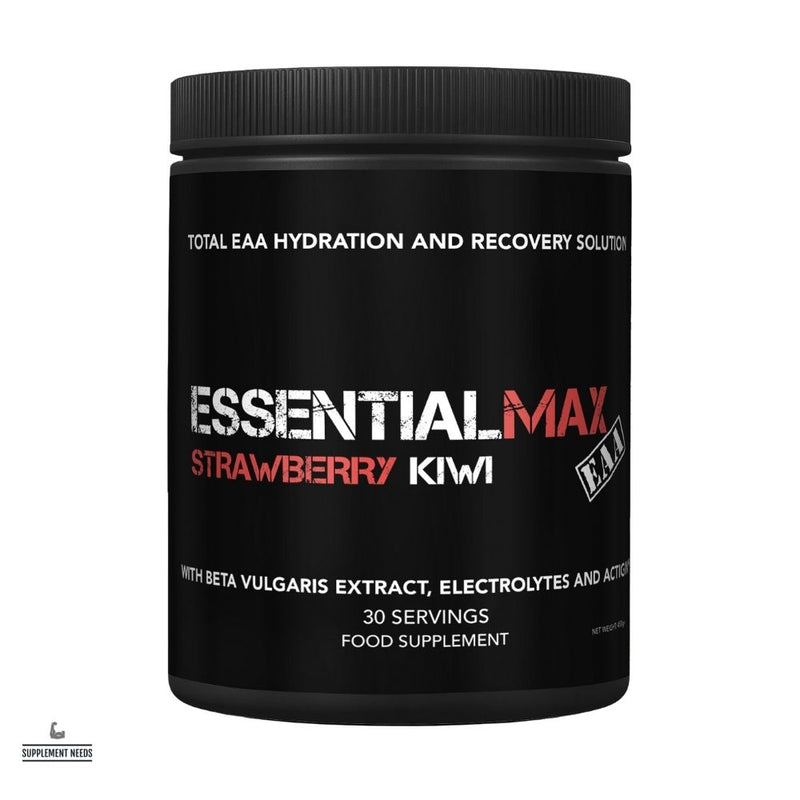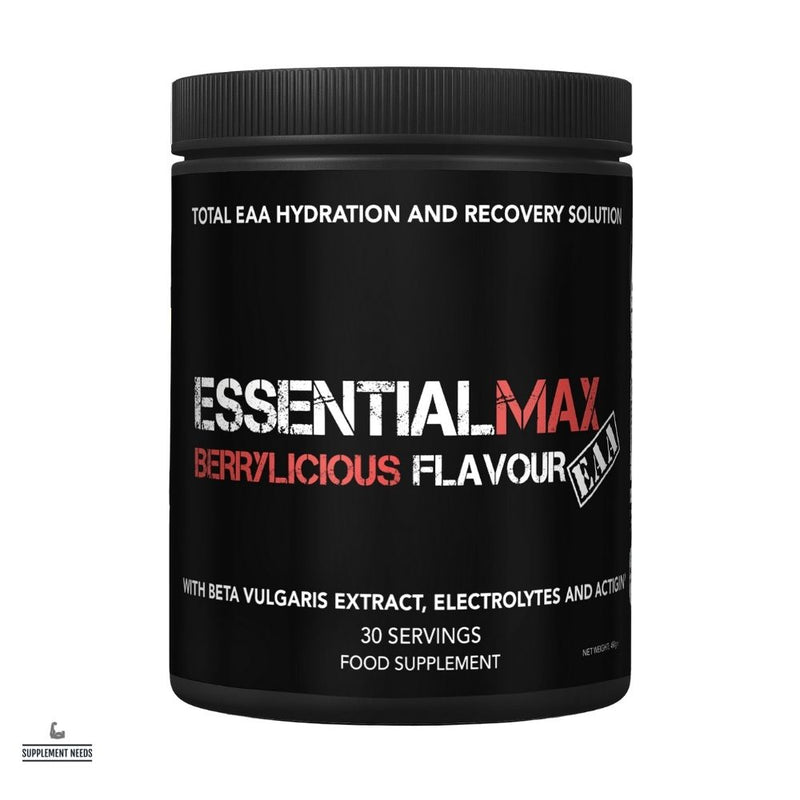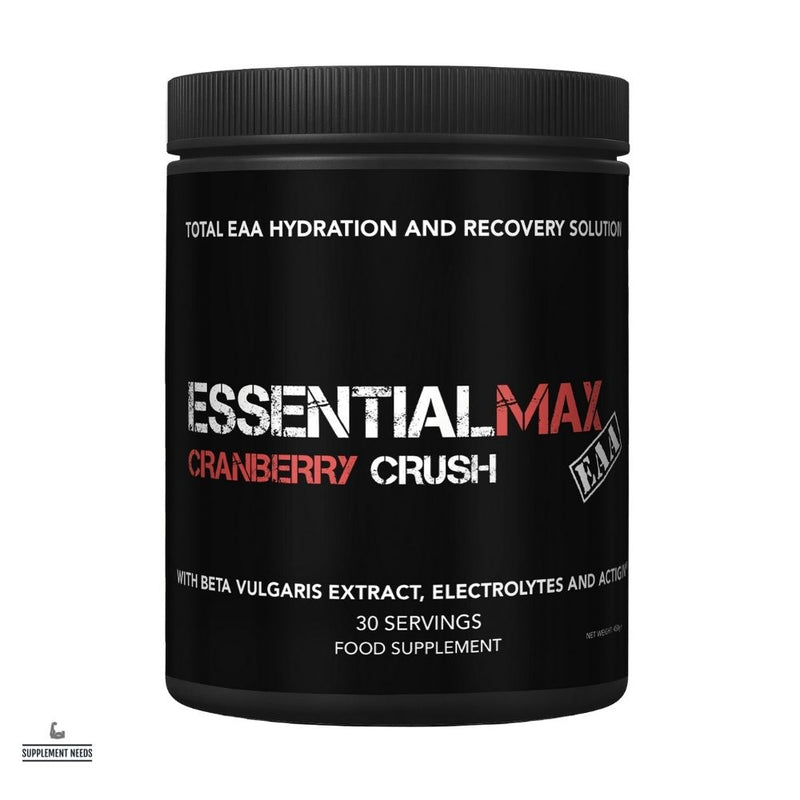 Strom Sports Essential Max EAA - 450g
Description
Strom Sports Nutriton EssentialMax is a non-proprietary Essential Amino Acid supplement designed to be taken to support your daily protein intake.
Formulated using 8 Essential Amino Acids, yielding 10.25g per 15g serving; of which 3g L-Leucine, 2.5g L-IsoLeucine, 2.5g L-Valine. Tryptohan has been omitted and replaced with the non-essential amino acid Alanine for its role in energy metabolism; as well as 1g of Beta Vulgaris (Beetroot Extract); and Vitamins B1, B3 and B6; and lastly an Electrolyte Blend.
EssentialMax EAA has been designed to be stacked alongside CarbMax; to create a productive intra-workout stack.
Available from Supplement Needs in 3 flavours – Strawberry Kiwi, Berrylicious and Cranberry Crush.
Directions for Use
Mix 1 serving with 500-700ml of cold water and costume throughout your workout
Nutritional Information
Size: 450g
Serving Size: 1 Scoop (15g)
Servings: 30
Per 1 Scoop Serving (15g)
Leucine - 3g 

Isoleucine - 2.5g

Valine - 2.5g

Beta vulgaris 97% - 1000mg 

L-Lysine 500mg 

L-Histidine 500mg 

L-Threonine 250mg 

L-Methionine 500mg 

L-Phenylalanine 500mg 

L-Alanine 250mg
Vitamin B1 - 50mg
Vitamin B6 - 20mg
Vitamin B3 - 20mg
Other Ingredients: 
Flavourings and Sweeteners, Electrolyte Blend 500mg