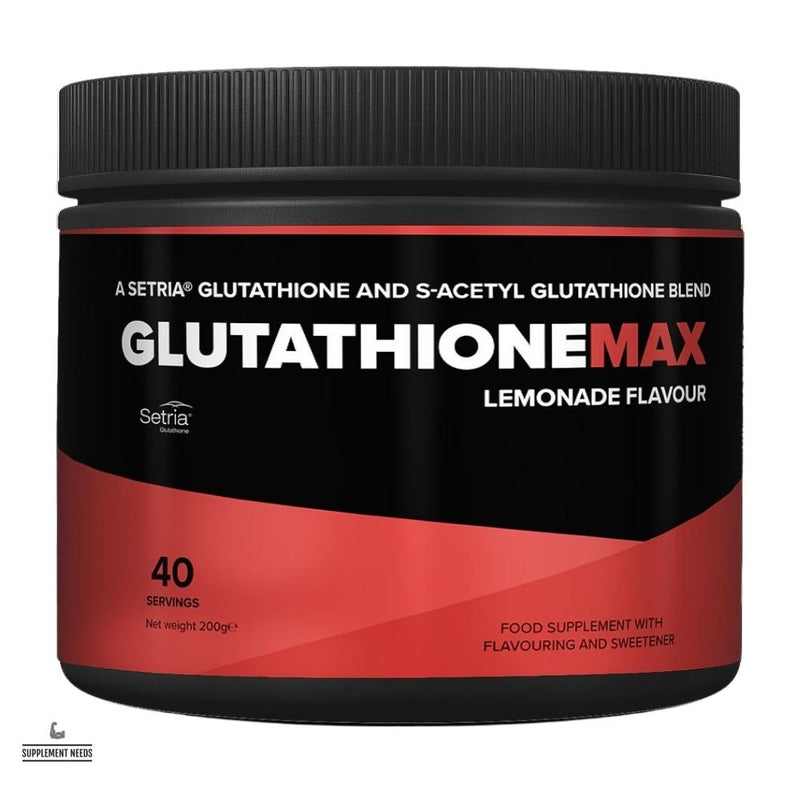 Strom Sports GlutathioneMax - 200g
Description
Strom Sports Nutrition GlutathioneMax is a non-proprietary health product designed to supply Glutathione in a convenient powder based drink.
Formulated using S-Acetyl Glutathione, Kyowa Setria Glutathione and Choline Bitartrate.
GlutathioneMax has been specifically designed to stack with SupportMax™ Joint or SupportMax™ On Cycle Support
Available from Supplement Needs in a 200g tub.
Directions for Use
1 serving (5g) to be mixed with water and consumed.
A second serving can be used during periods of elevated physical and mental stress.
Do not exceed the recommended serving size.
Once opened, store in the fridge to prevent clumping. However clumping doesn't effect the efficaciousness of the product.
Nutritional Information
Size: 200g 
Serving Size: 1 Scoop (5g)
Servings: 40
Per 5g Serving (1 Scoop)
Choline Bitartrate 4000mg 
Setria® Glutathione 300mg 
S-Acetyl Glutathione 200mg