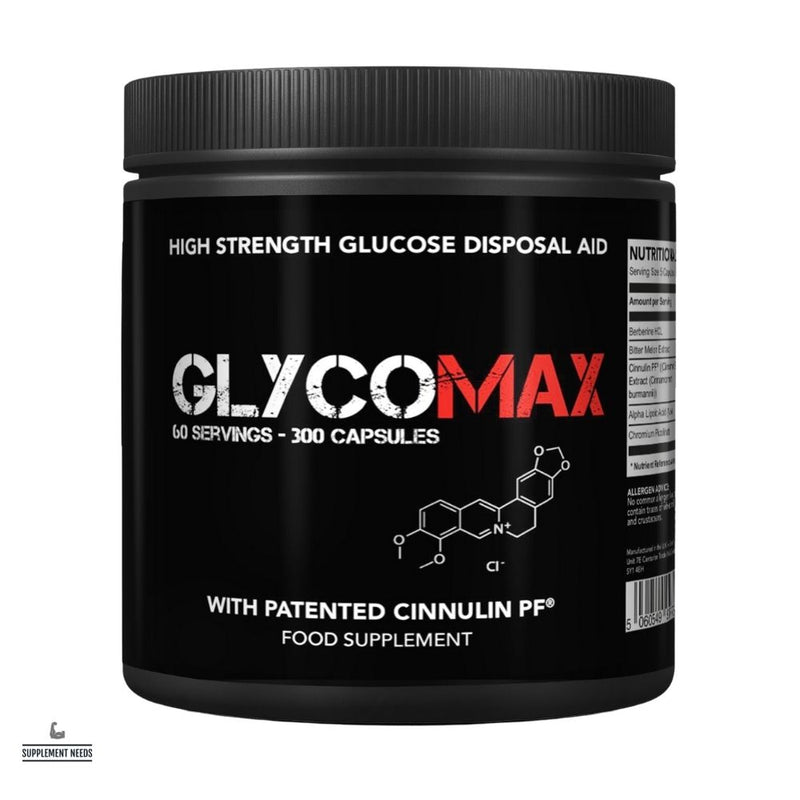 Strom Sports GlycoMax - 300 Capsules
Description
Strom Sports Nutrition GlycoMax is a non-proprietary, fully transparent blood glucose management and glucose disposal agent supplement.
Formulated using Berberine HCl, Bitter Melon Extract, Cinnulin PF trademarked Cinnamon Extract, Alpha Lipoic Acid and Chromium Picolinate.
Available from Supplement Needs in a 300 capsules tub.
Directions for Use
1 serving (5 capsules) to be taken with a carbohydrate containing meal.
An additional serving may be taken with a second carbohydrate meal.
2 capsules may be used up to 5 times per day with carbohydrate meals if desired.
Nutritional Information
Size: 300 Capsules
Serving Size: 5 Capsules
Servings: 60
Per Serving (5 Capsules)
Berberine HCL - 1000mg
Bitter Melon Extract - 500mg
Cinnulin PF (Patented 20-1 Water Soluble Cinnamon Extract) - 500mg
Alpha Lipoic Acid - 300mg
Chromium Picolinate - 250mcg