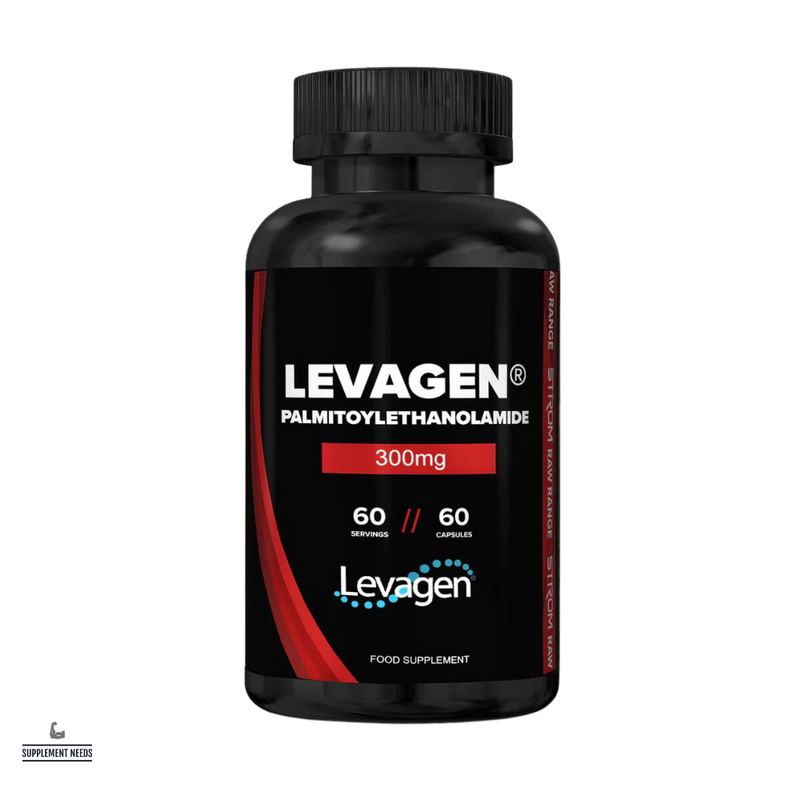 Strom Sports Levagen® - 60 Capsules
Description
Levagen® is a single ingredient product also known as palmitoylethanolamide (PEA). 
Available from Supplement Needs in a 60 capsules tub.
Directions for Use
1 serving (1 capsule) to be taken during the day. Alternatively, a 2 capsule serving can be taken before bed.
Do not exceed the recommended dose.
Nutritional Information
Size: 60 Capsules
Serving Size: 1 Capsule
Servings: 60
Per Serving (1 Capsule):
Levagen® - 300mg
Ingredients - Levagen® (Palmitoylethanolamide (PEA)), E470b (Bulking agent), HPCM capsule
Suitable for vegetarians. Suitable for vegans.