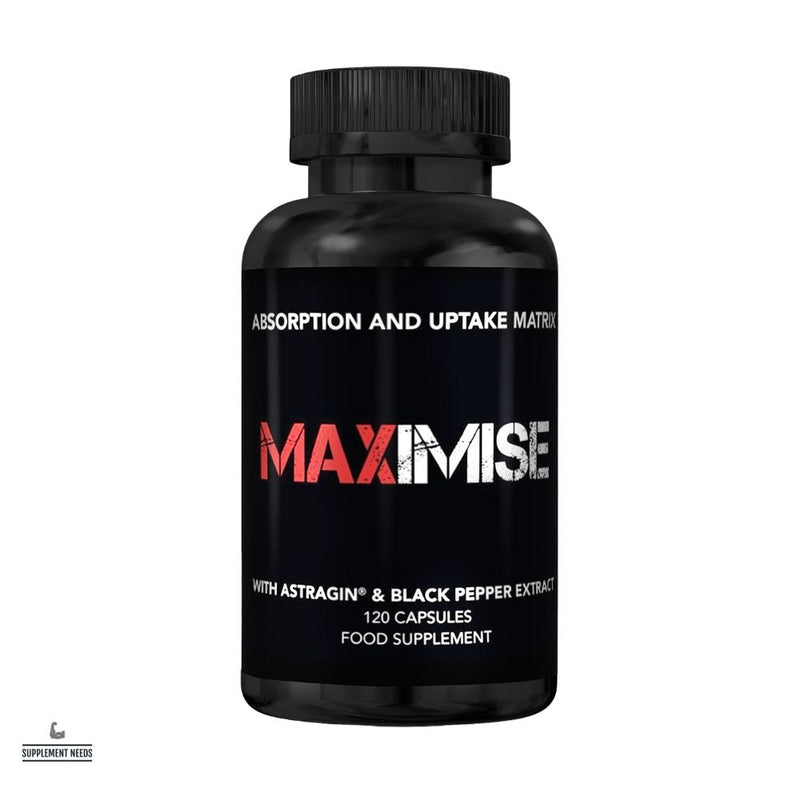 Strom Sports Maximise - 120 Capsules
Description
Strom Sports Nutrition Maximise is a non-proprietary supplement designed to be taken to support daily health and sports performance.
Formulated using Ginger Extract, Astragin (Astragalus membranaceus and Panax notoginseng extract) and Black Pepper Extract
Maximise is designed to be taken alongside any meal or supplement to offer the benefit of potential increased absorption.
Available in 120 capsules (120 servings).
Directions for Use
1 serving (1 capsules) to be taken alongside meals or supplements to enhance absorption.
Nutritional Information
Size: 120 Capsules
Serving Size: 1 Capsules
Servings: 120
Per Serving (1 Capsule):
Ginger Extract - 500mg
Astragin - 50mg
Black Pepper Extract - 10mg