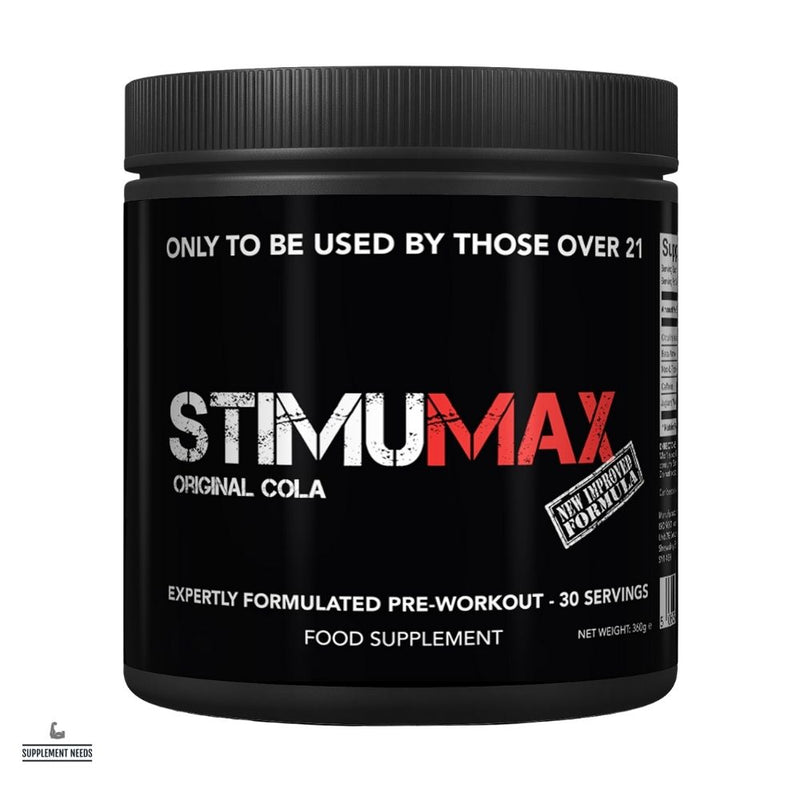 Strom Sports StimuMax - 30 Servings
Description
Strom Sports Nutrition StimuMax is a caffeine stimulant based pre-workout supplement designed to increase blood flow and hydration; alongside improving mental focus.
Formulated using Citrulline Malate, Beta Alanine, N-Acetyl-Tyrosine, Caffeine and Juglans Regia Extract.
StimuMax is designed to be stacked with VascuMax Pro.
Available from Supplement Needs in 2 flavours – Fruit Salad and Original Cola.
Directions for Use
Mix 1 serving (12.5g) with water and consume 20-30 mins before training.
Nutritional Information
Size: 375g
Serving Size: 1 Scoop (12.5g)
Servings: 30
Per 1 Scoop (12.5g) Serving:
Citrulline Malate - 6000mg
Beta Alanine - 3200mg
N-Acetyl-L-Tyrosine - 1000mg
Caffeine -250mg
Jugulars Regia Extract - 200mg