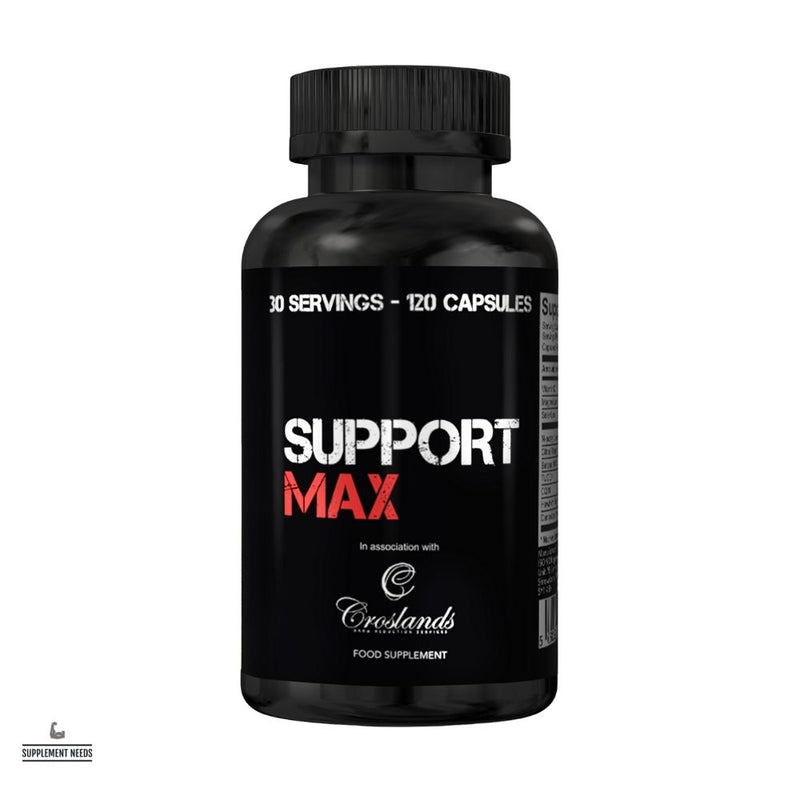 Strom Sports SupportMax - 120 Capsules
Description
Strom Sports Nutrition SupportMax is a non-proprietary, fully transparent health management product.
Formulated using TUDCA, N-Acetyl Cysteine (NAC), Citrus Bergamot, CoEnzyme Q10, Hawthorn Berry, Dandelion Root Extract, Betaine HCl, Vitamin D, Selenium and Magnesium.
SupportMax can stacked with the rest of the Strom MAX range – LipidMax, R&GMax, SupportMax Neuro, SupportMax Joint and SystolMax
Available from Supplement Needs in a 120 capsules tub.
Directions for Use
1 serving (2 capsules) to be taken twice daily.
Do not exceed the recommended dose.
Nutritional Information
Size: 120 Capsules
Serving Size: 4 Capsules
Servings: 30
Per Serving (4 Capsules):
Vitamin D - 5000iu
Magnesium - 40mg
Selenium - 100mcg
NAC - 1000mg
Citrus Bergamot - 500mg
Betaine HCL - 500mg
Tudca - 250mg
CoQ10 - 100mg
Hawthorn Berry - 100mg
Dandelion Root Extract - 100mg