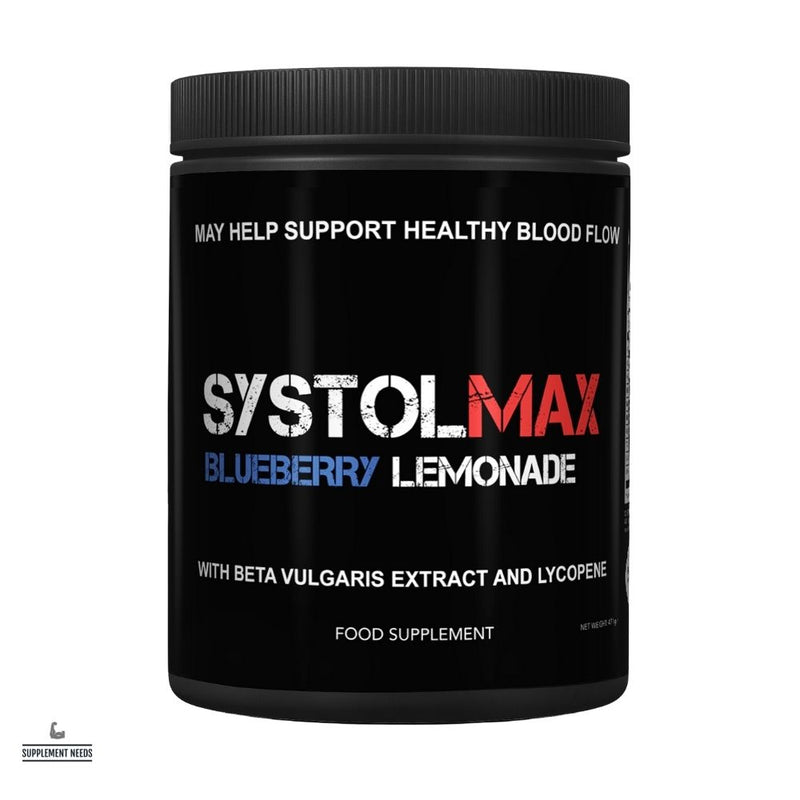 Strom Sports SystolMax - 45 Servings
Description
Strom Sports Nutrition SystolMax is a non-proprietary, fully transparent health management product to improve blood flow.
Formulated using L-Citrulline, Beta Vulgaris, Inulin, White Willow Bark Extract, Lycopene and Magnesium.
SystolMax can stacked with the HydraMax.
Available from Supplement Needs in Blueberry Lemonade flavour.
Directions for Use
1 serving (11g) to be mixed with 300-400ml water and consumed.
A second serving may be taken per day.
Nutritional Information
Size: 495g
Serving Size: 11g
Servings: 45
Per 11g Serving :
L-Citrulline - 6000mg
Beta Vulgaris - 2000mg
Inulin - 1350mg
White Willow Bark Extract - 125mg
Lycopene - 50mg
Magnesium Citrate - 50mg