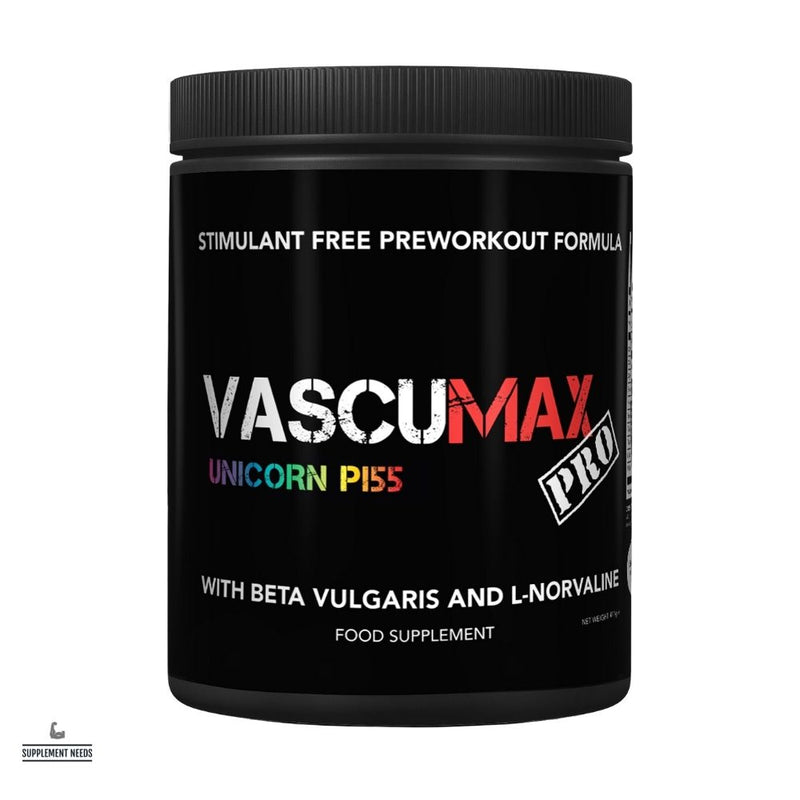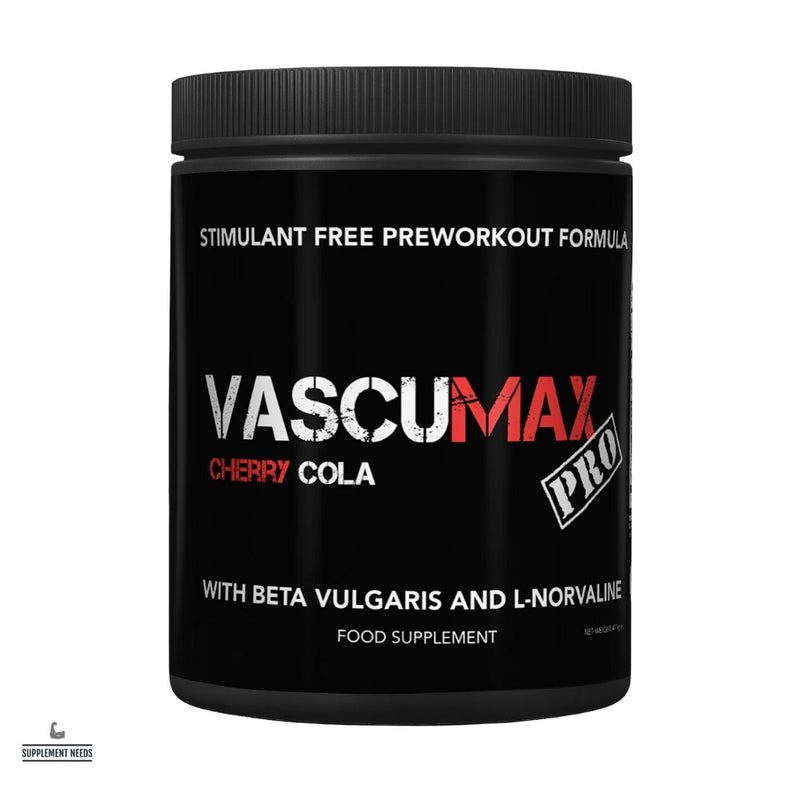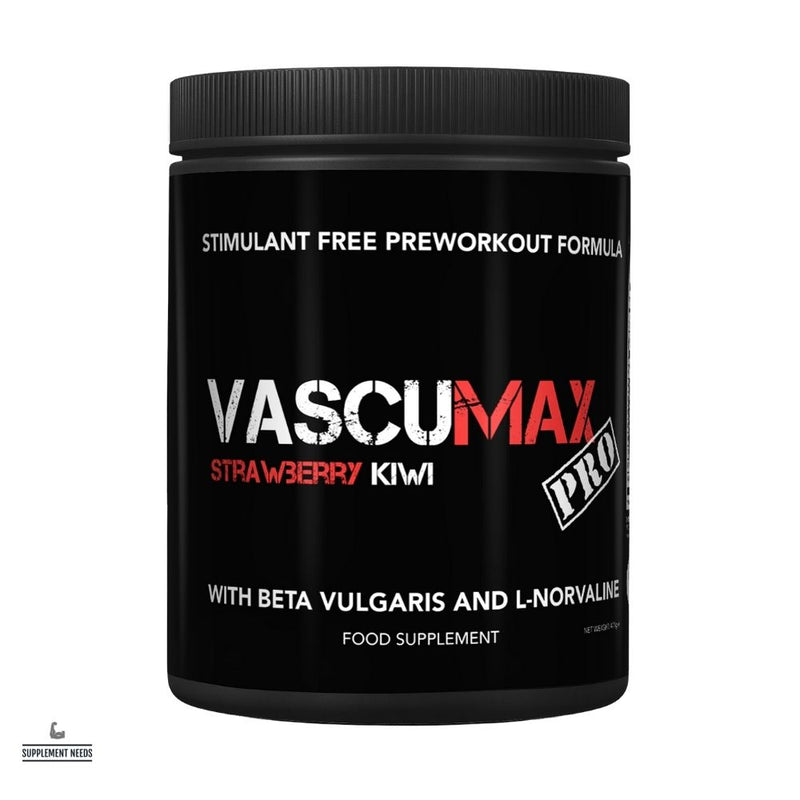 Strom Sports VascuMax Pro - 471g
Description
Strom Sports Nutrition VascuMax Pro is a non proprietary pump based pre workout product.
Formulated using Citrulline Malate, Cluster Dextrin, Glycerol Monostearate, Betaine HCl, N-Acetyl Tyrosine, Beetroot Extract (97% Beta Vulgaris), Glycine, Taurine, L-Norvaline, White Willow Bark to provide 15% Salicin and Vitamin B6.
VascuMax Pro is designed to be stacked with StimuMax Pro and StimuMax Black Edition.
Available from Supplement Needs in 3 flavours – Strawberry Kiwi, Cherry Cola and Unicorn Pi55.
Directions for Use
Mix 1 serving (15.7g) with water and consume 20-30 mins before training.
Nutritional Information
Size: 471g
Serving Size: 1 Scoop (15.7g)
Servings: 30
Per 1 Scoop Serving (15.7g):
Vitamin B6 - 33g
Citrulline Malate (2:1) - 4000mg
Cluster Dextrin - 3750mg
Glycerol Monostearate - 1500mg
Betaine HCL - 1500mg
N-Acetyl-L-Tyrosine - 1000mg
Beetroot Extract (97% Beta Vulgaris) - 1000mg
Glycine - 1000mg
Taurine - 500mg
L-Norvaline - 200mg
White Willow Bark (15% Salicin) - 150mg