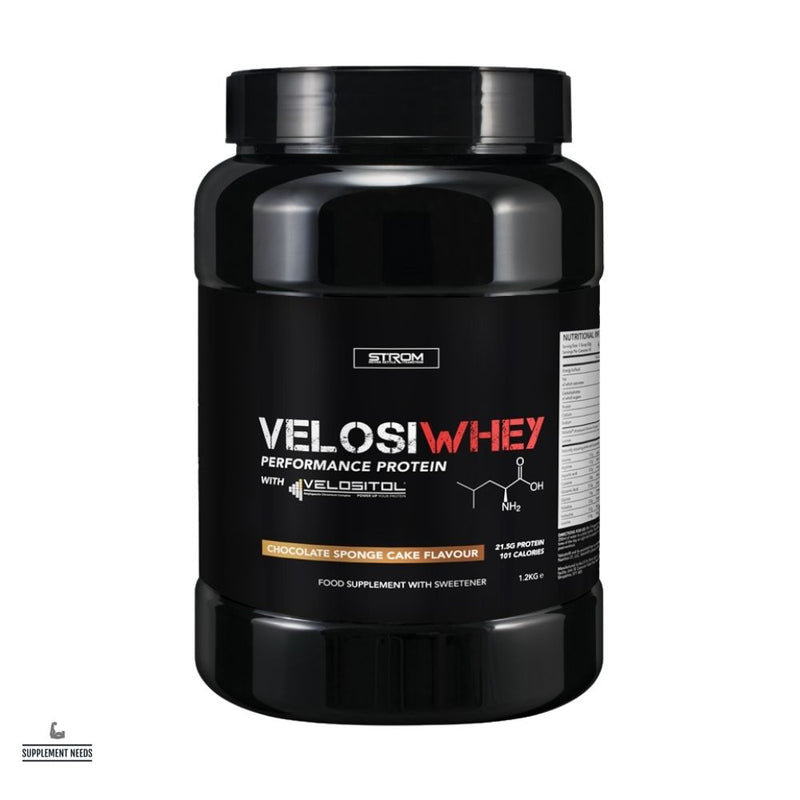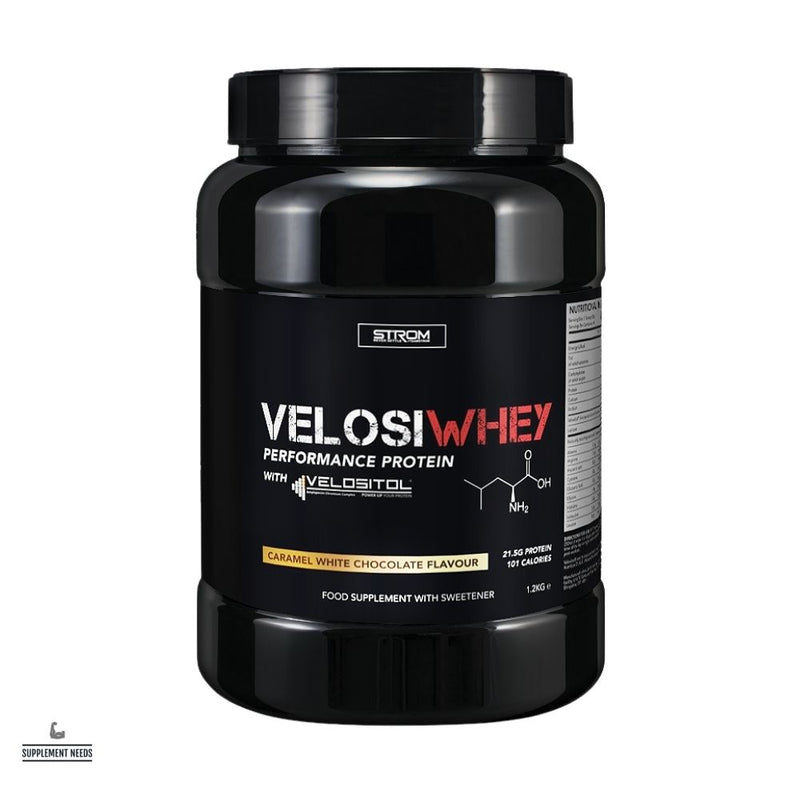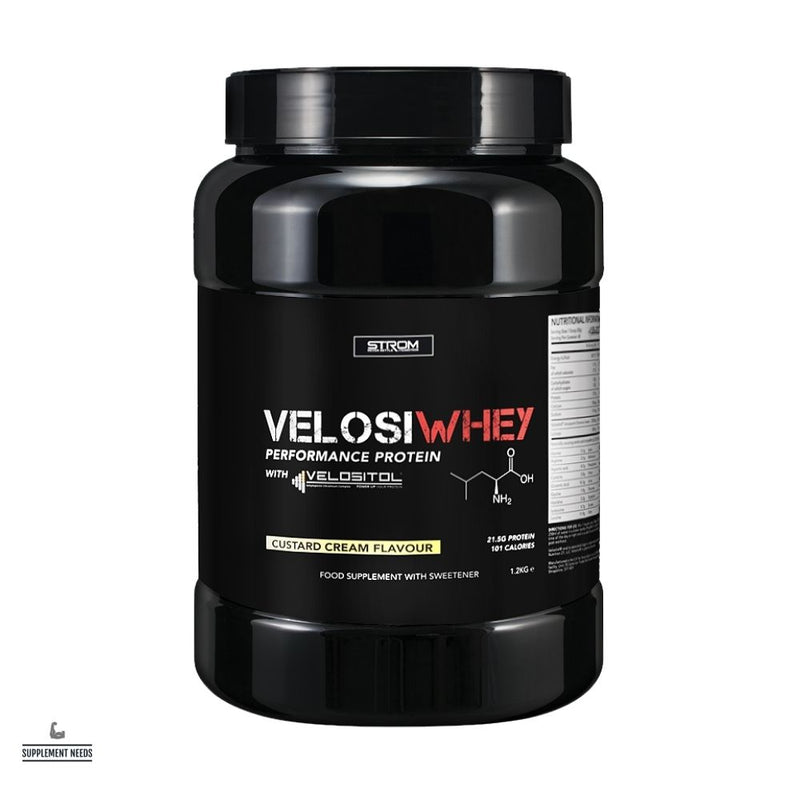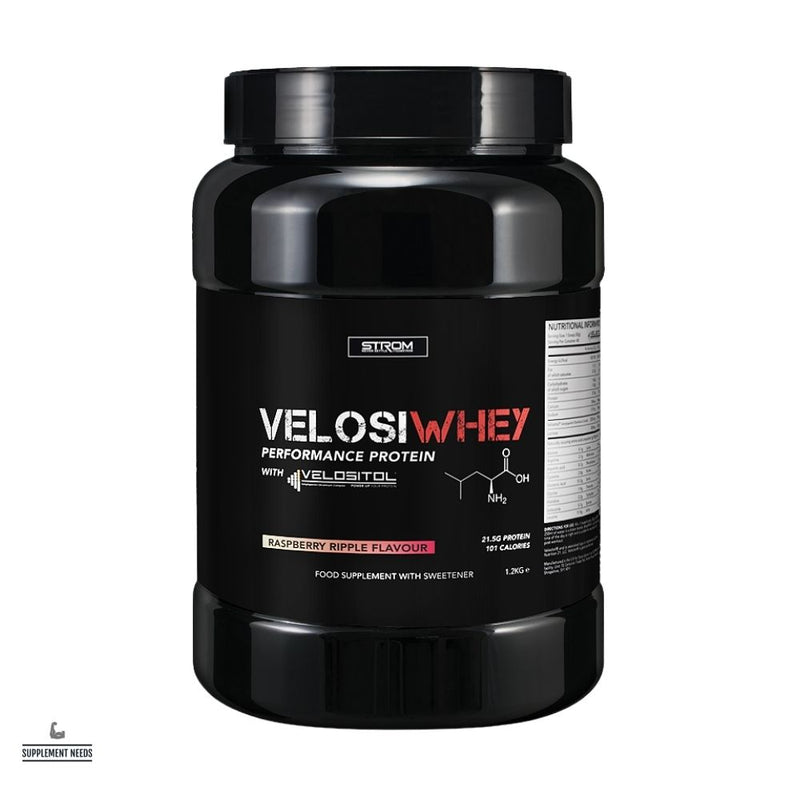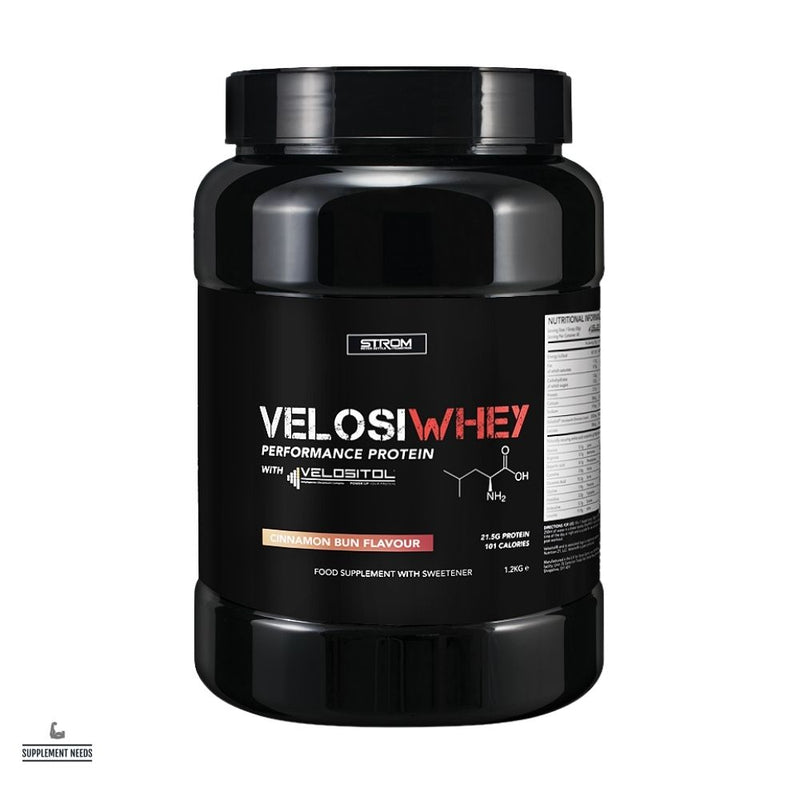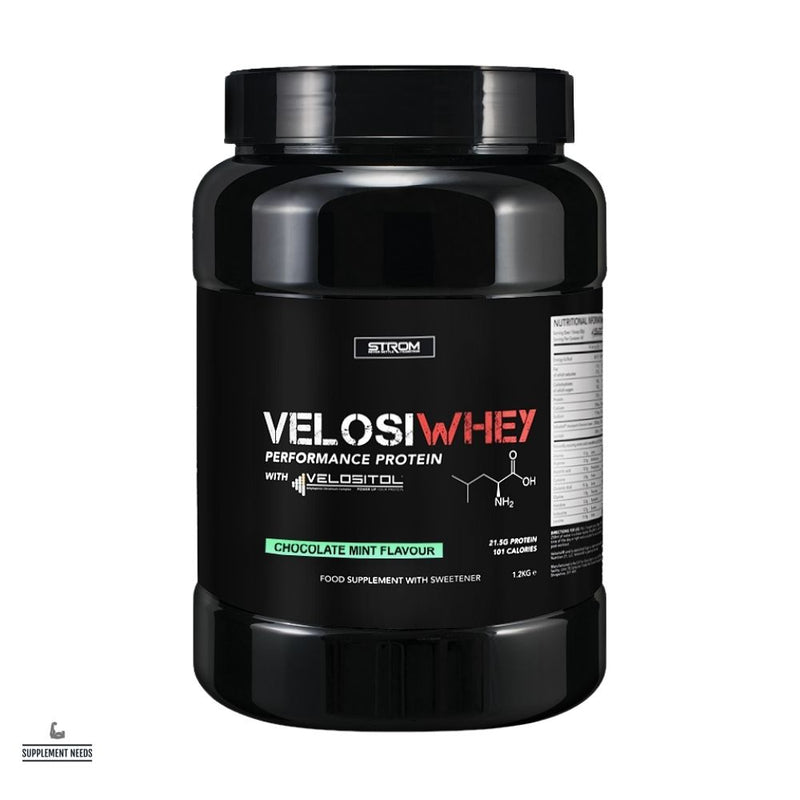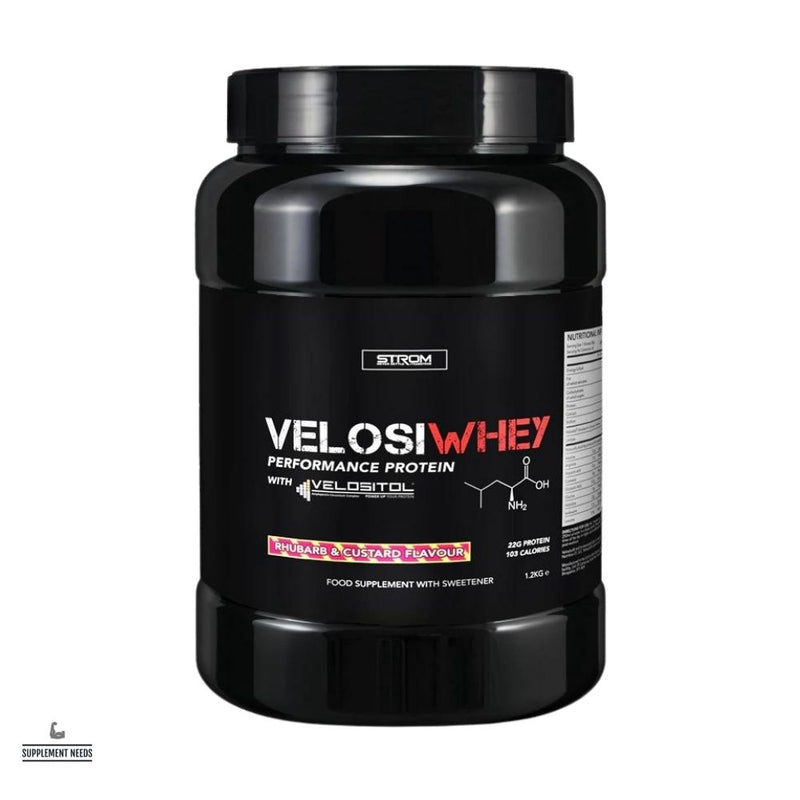 Strom Sports VelosiWHEY - 1.2kg
Description
Strom Sports Nutrition Velosiwhey is a whey protein concentrate and casein blend supplement designed to be taken to support daily protein intake.
Formulated with 80% WPC and 20% Casein to yield 73% protein (22g per 30g) with added 2.4g of Velositol.
Available from Supplement Needs in 7 flavours – Raspberry Ripple, Custard Cream, Cinnamon Bun, Chocolate Sponge Cake, Rhubarb Custard, Caramel White Chocolate and Mint Chocolate.
Directions for Use
1 serving (30g) to be mixed with 200-300ml water and consumed.
Nutritional Information
Size: 1200g
Serving Size: 30g (1 scoop)
Servings: 40
Per Serving (30g)
Kcal - 103


Fat - 1.2g
Of Which Saturates - 0.75g


Carbohydrates - 1.05g
Of Which Sugars - 1.05g


Protein - 22g


Calcium - 153mg
Sodium - 120mg
Velositol - 2400mg
Ingredients: Whey protein concentrate (MILK), Misceller casein (MILK), Velositol (Amylopectin Chromium Complex), Custard Cream flavouring, Beetroot (Raspberry Ripple flavour), Cocoa (chocolate cookie dough), Xantham gum, Sodium chloride, Sweeter (sucralose).

Allergens in bold.