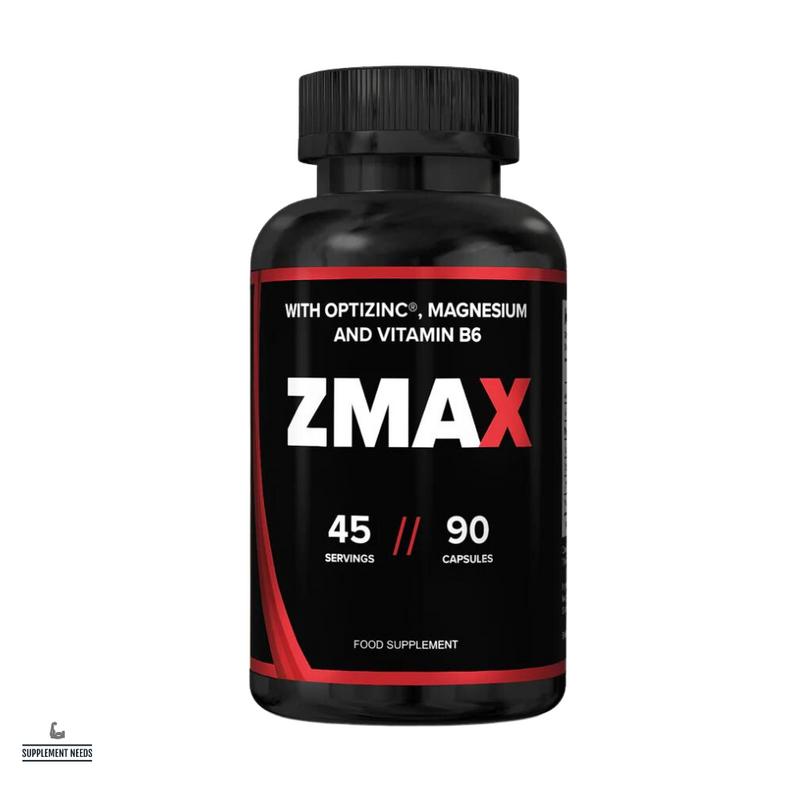 Strom Sports ZMax - 90 Capsules
Description
Strom Sports Nutrition ZMax capsules are designed to be taken to before bed.
Formulated using Magnesium Bisglycinate, Magnesium Threonate, OptiZinc and vitamin B6.
Available from Supplement Needs in 90 capsules (45 servings).
Directions for Use
1 serving (2 capsules) is to be taken daily before bed.
Do not exceed the recommended dose.
Nutritional Information
Size: 90 Capsules
Serving Size: 2 Capsules
Servings: 45
Per Serving (2 Capsules)
Magnesium Threonate - 800mg
> of which Magnesium - 63.8mg
Magnesium Bisglycinate - 400mg 
> of which Magnesium - 78.8mg
OptiZinc - 170mg
> of which Zinc  - 30mg
Vitamin B6 (pyridoxine) - 8mg