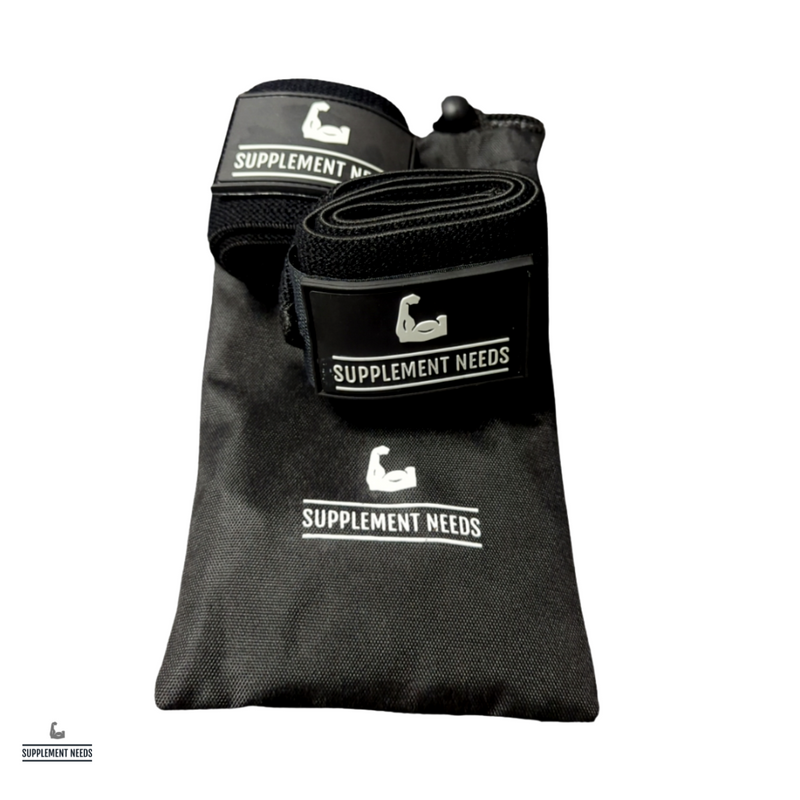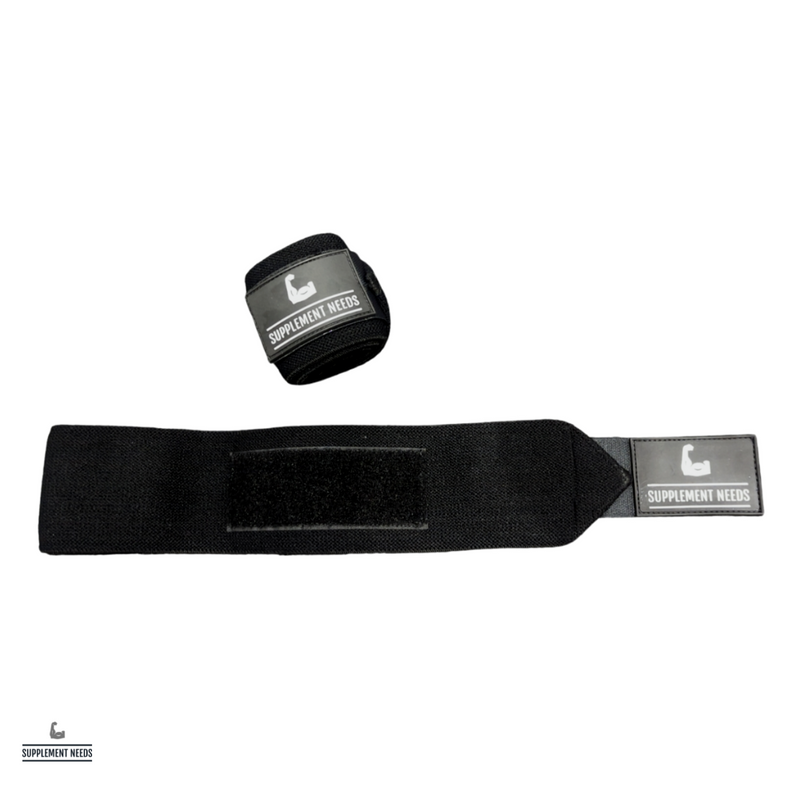 Supplement Needs Wrist Wraps - 18" and 24"
Description

The Supplement Needs Wrist Wraps are an all-round support for the prevention of excessive wrist extension in heavy training. Ideal for use during weightlifting, functional or powerlifting movements.
Manufactured from a mixture of polyester and cotton means they are extremely lightweight; and offer a simple, wrap-tight design for quick and easy adjustments.
With a sleek black design and our new signature silicone branding; the Supplement Needs Wrist Wraps come sold as a pair, and will help to protect your wrists against stress and injury in the short term, while also reducing fatigue, and wear and tear in the long term.
Available in 2 sizes, 18" and 24"

Product Highlights
- Sold as a pair (2 per pack)
- Sleek black design with subtle SN branding
- Made from high quality Polyester and Cotton
- Tough, Long Lasting and Comfortable 
- High Production Standard
- Extended Velcro tab with Silicone SN branding 
- Packaged in our Supplement Needs custom drawstring bags