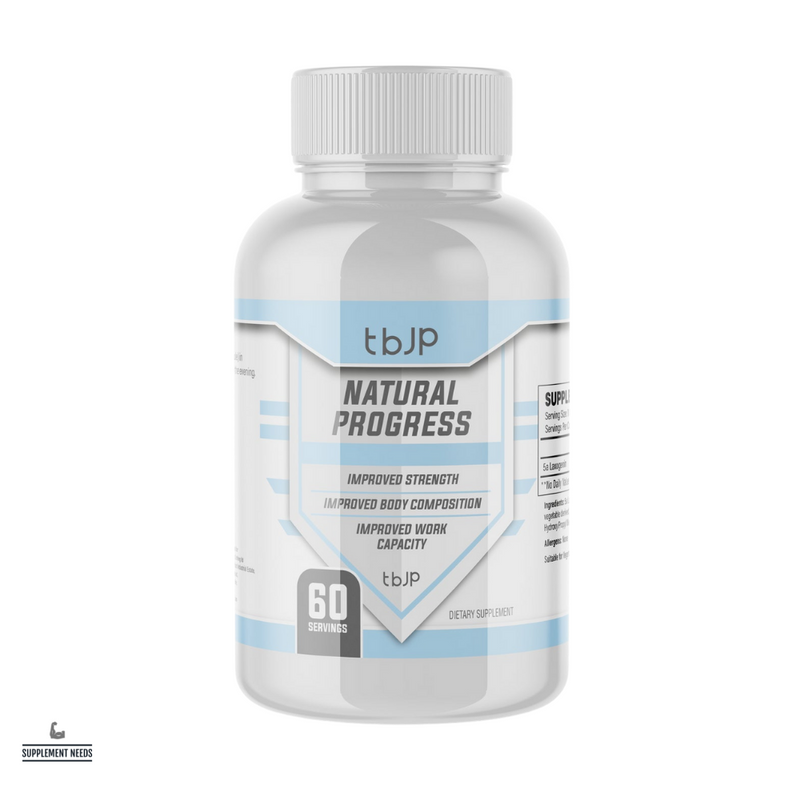 Trained By JP Nutrition Natural Progress - 60 Capsules
Description
TrainedbyJP Nutrition Natural Progress supplement is designed to be taken to support daily male hormone health.
Formulated using 5a Laxogenin, TBJP Nutriton Natural Progress delivers 100mg per capsule delivering a 200mg daily recommended dose.
Natural Progress can be stacked alongside Natural Physique and Turkesterone to deliver the natural enhancing support stack.
Available from Supplement Needs in a 60 capsules tub 
Directions for Use
1 serving (1 capsule) to be taken in the morning and a second serving to be taken in the evening.
Do not exceed the recommended dose.

Nutritional Information
Size: 60 Capsules
Serving Size: 1 Capsule 
Servings: 60
Per 1 Capsule Serving:
5a Laxogenin - 100mg
Ingredients: 5a Laxogenin, Magnesium Stearate vegetable derived, Microcrystalline Cellulose, Hydroxy Propyl Methyl Cellulose (HPMC Capsule).
Allergens: None. Suitable for Vegetarians and Vegans