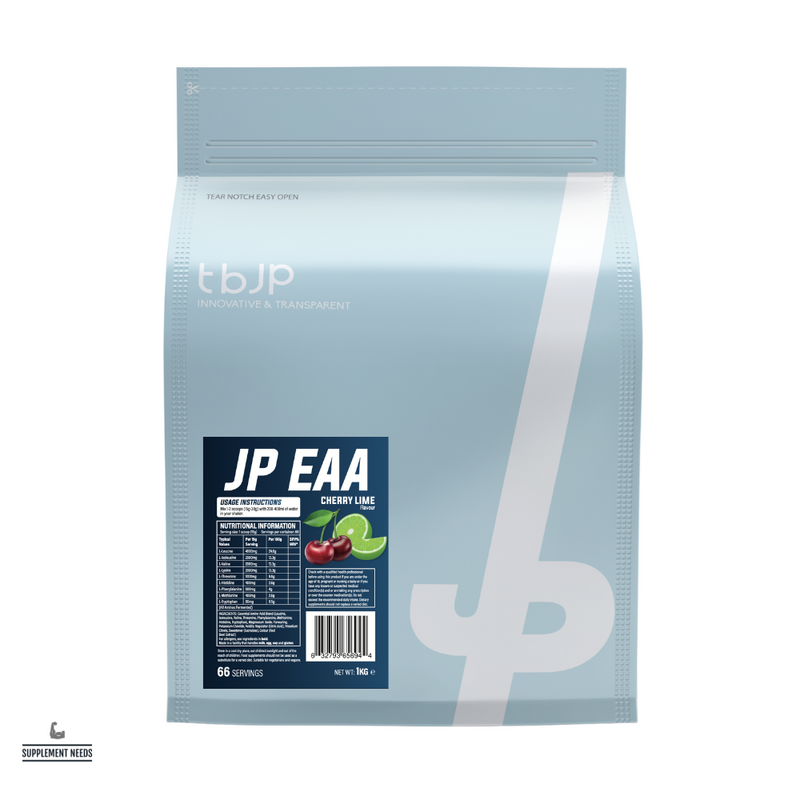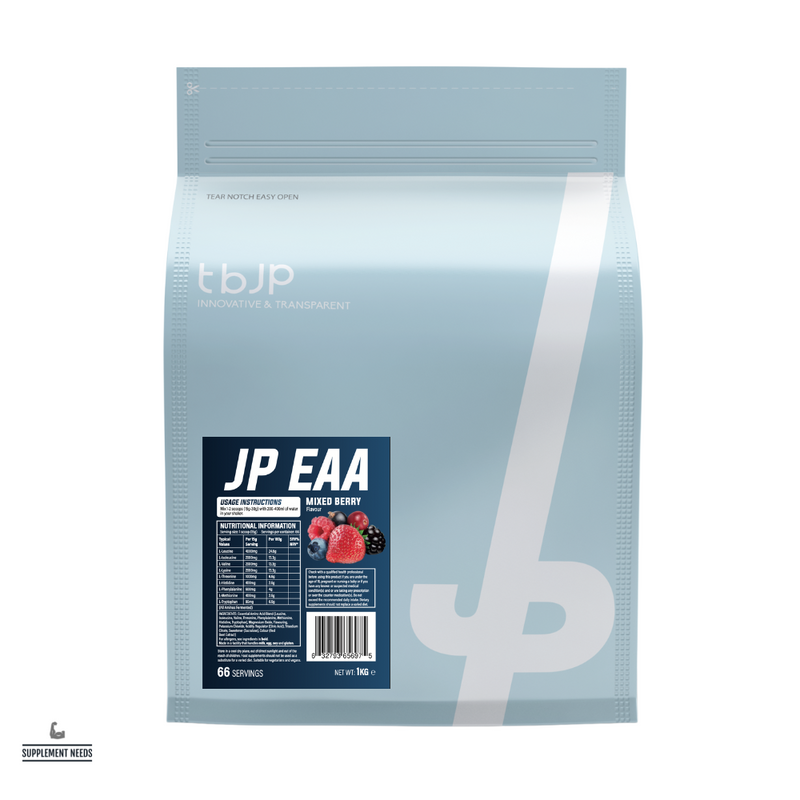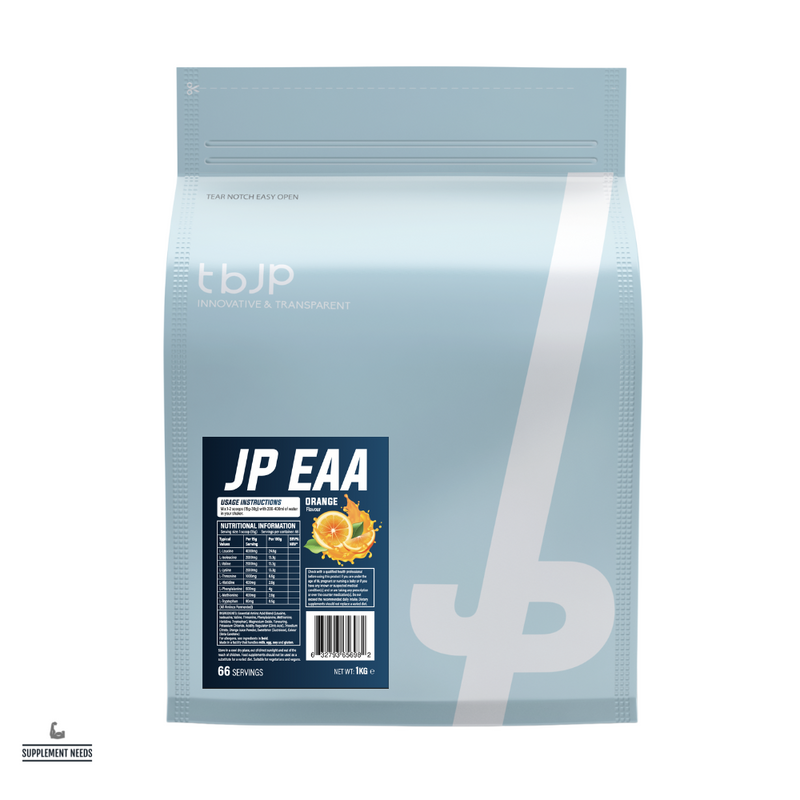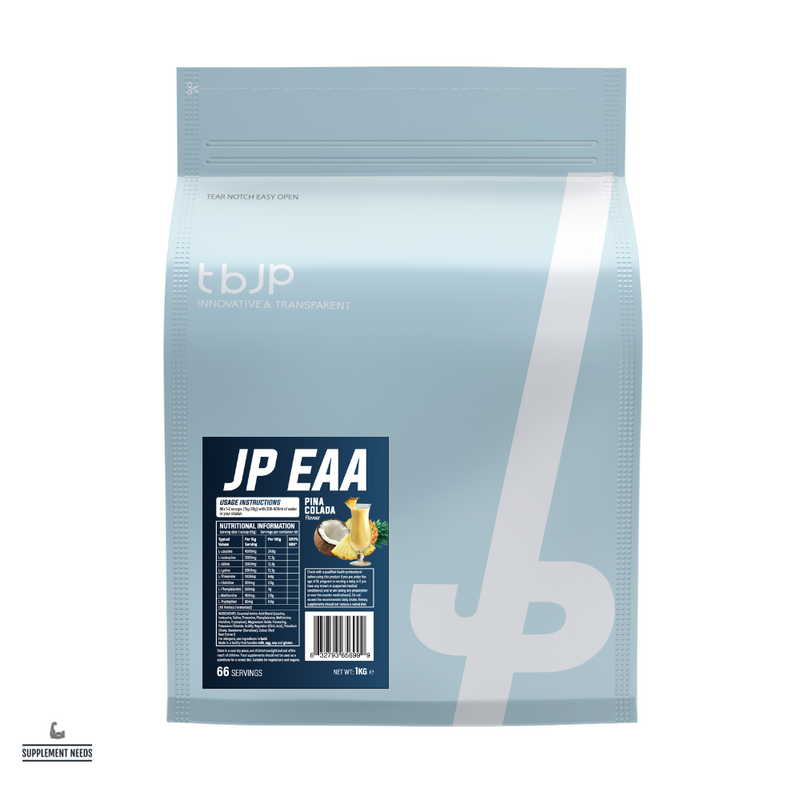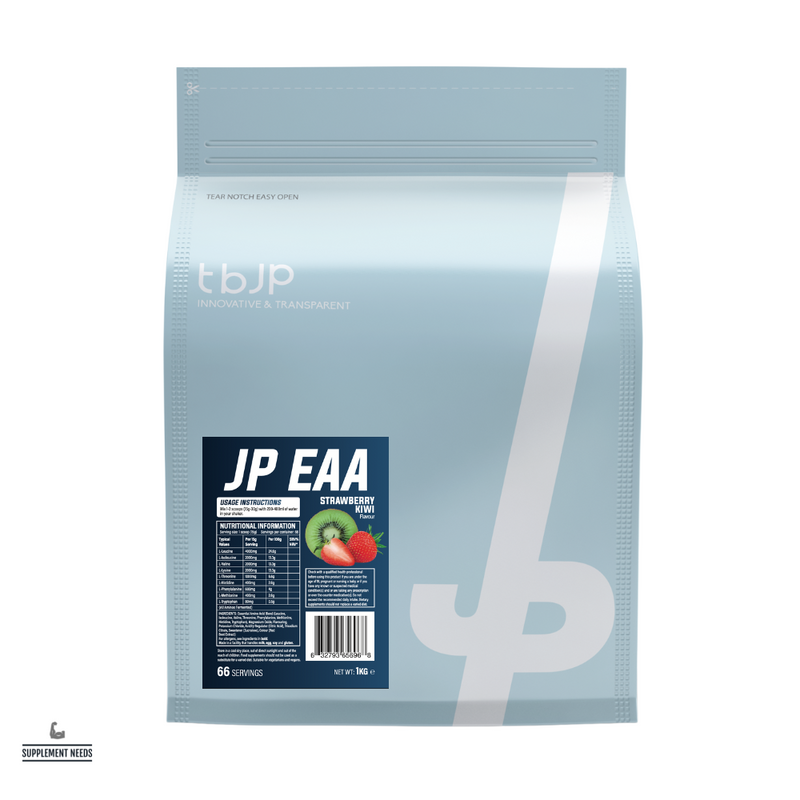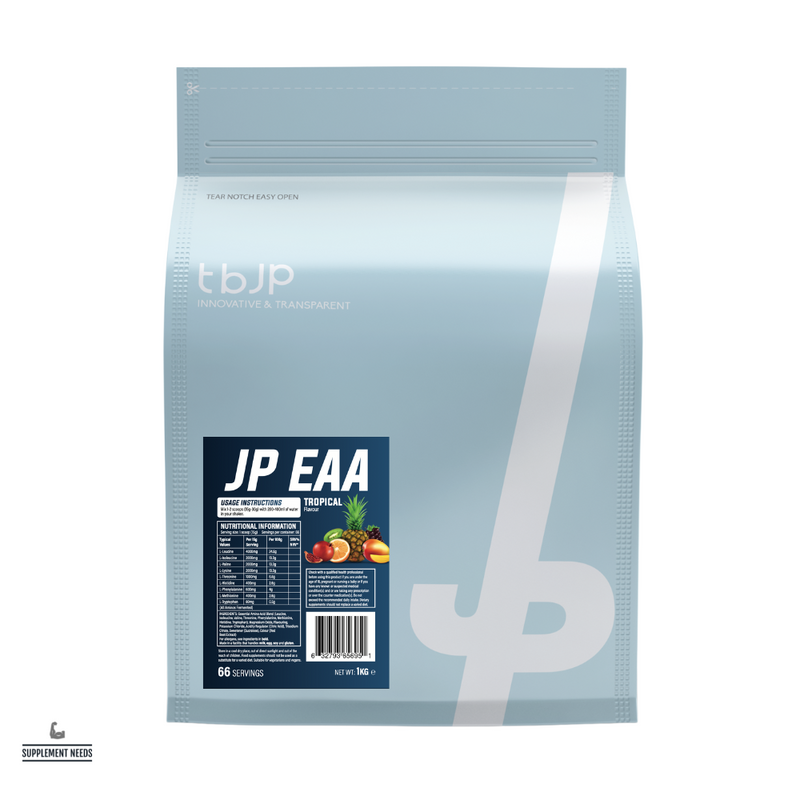 Trained By JP Nutrition EAA - 1000g
Description
TrainedbyJP Nutrition JP EAA is a non-proprietary Essential Amino Acid supplement designed to be taken to support your daily protein intake.
Formulated using all 9 Essential Amino Acids, yielding 12.408g per 15g serving; of which 4g L-Leucine, 2g L-IsoLeucine, 2g L-Valine.
JP EAA has been designed to be stacked alongside Performance Fuel; or Sustain Intra to create a productive intra-workout stack.
Available from Supplement Needs in 6 flavours – Strawberry Kiwi, Tropical, Orange, Mixed Berry, Cherry Lime and Pina Colada.
Directions for Use
Mix 1 serving (15g) with 340-450ml water and consume 20-30 mins before training
Nutritional Information
Size: 1000g
Serving Size: 1 Scoop (15g)
Servings: 66
Per 15g Serving:
L-Leucine - 4000mg
L-Isoleucine - 2000mg
L-Valine - 2000mg
L-Lysine - 2000mg
L-Threonine - 1000mg
L-Histidine - 400mg
L-Phenylalanine - 600mg
L-=Methionine - 400mg
L-Trytophan - 80mg