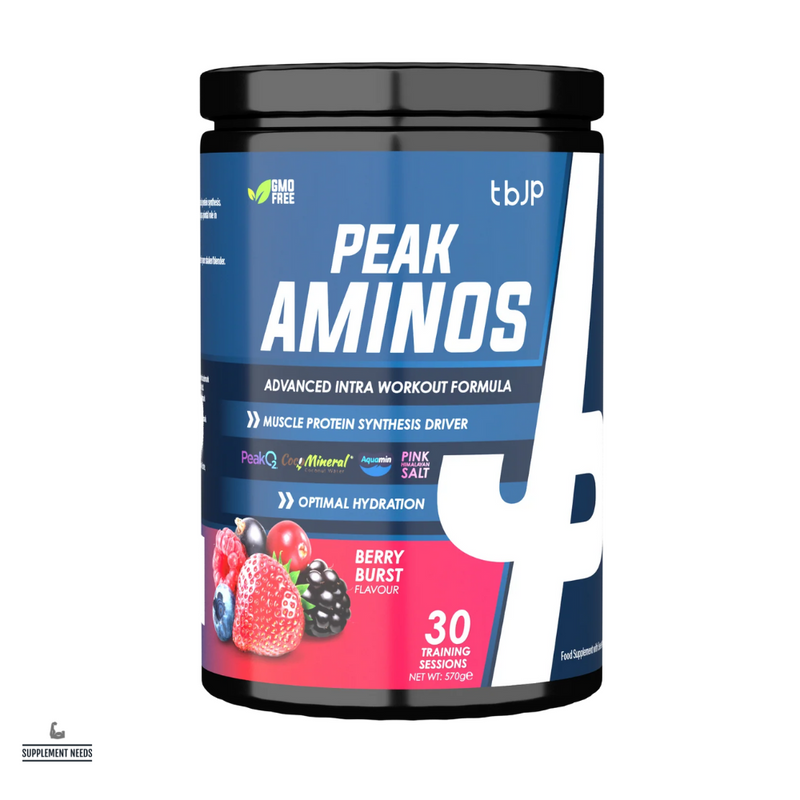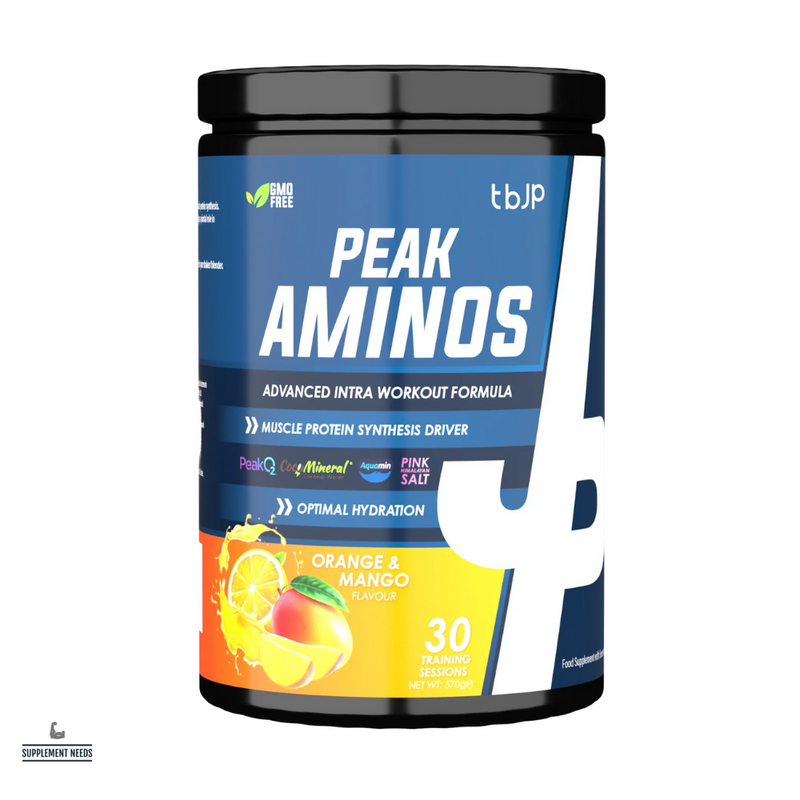 Trained By JP Nutrition Peak Aminos - 30 Servings
Description
TrainedbyJP Nutrition JP Peak Amnios is an advanced non-proprietary intra workout supplement designed to be taken during training sessions.
Formulated using 4 patented raw ingredients including PeakO2, Pink Himalayan Salt, Aquamin and CocoMineral alongside a 12.48g EAA blend.
JP Peak Aminos has been designed to be stacked alongside Performance Fuel; or Sustain Intra to create a productive intra-workout stack.
Available from Supplement Needs in 2 flavours – Berry Burst, Orange and Mango 
Dosage
Mix 1 scoop of Peak Aminos with 250-400ml of cold water to your preference. Peak Aminos can be utilised at any time, but we recommend it to be used specifically intra-workout
Nutrition
Size: 570g
Serving Size: 1 Scoop (19g)
Servings: 30
Per Serving:
Per 19g Serving:
CocoMineral - 2000mg
Aquamin Mg - 1000mg
Peak 02 - 1000mg
Pink Himalayan Salt - 500mg
Potassium (as Potassium Chloride) - 300mg
Magnesium (as Aquamin and Magnesium Oxide) - 160mg
EAA Blend - 12480mg
> 4000mg L-Leucine
> 2000mg L-Lysine
> 2000mg L-Threonine
> 2000mg L-Phenylalanine
> 1000mg L-Tryptophan
> 600mg Methionine 
> 400mg L-Isoleucine
> 400mg L-Valine
> 80mg L-Histidine
ALLERGENS: Manufactured in a facility that handles Milk, Soy, Egg and Gluten.