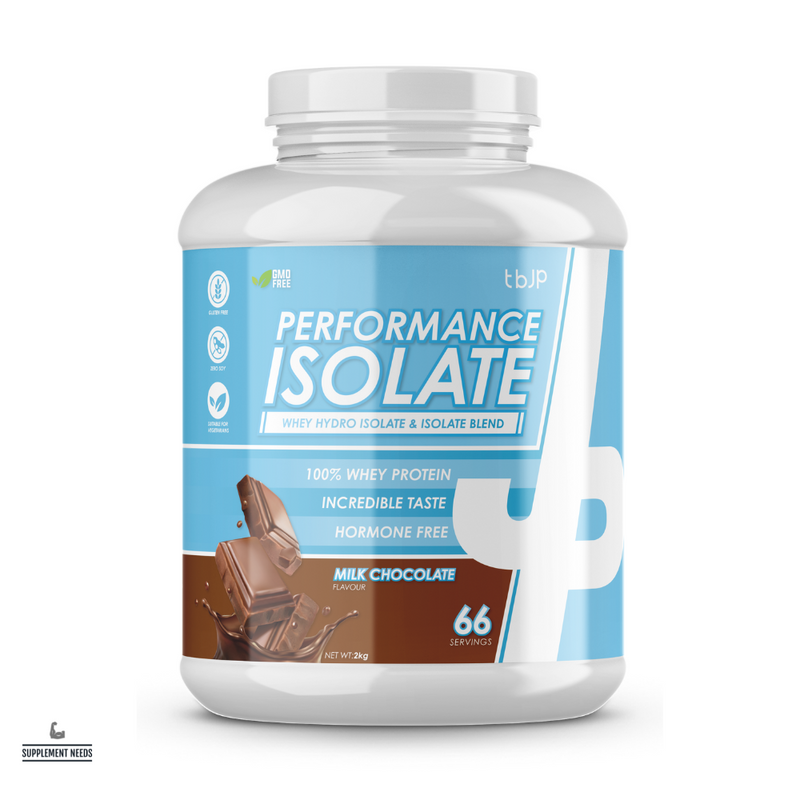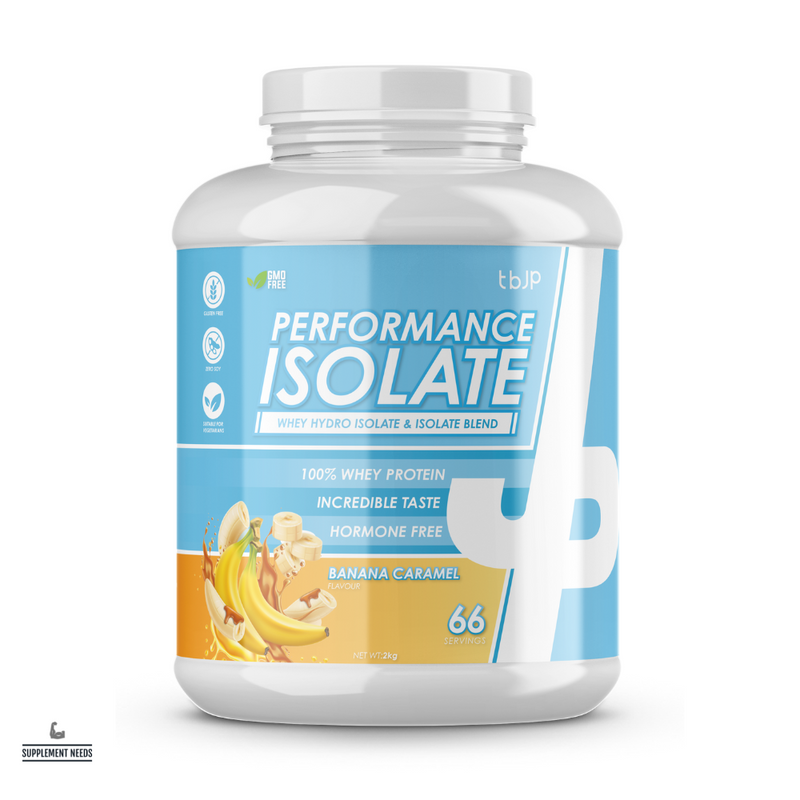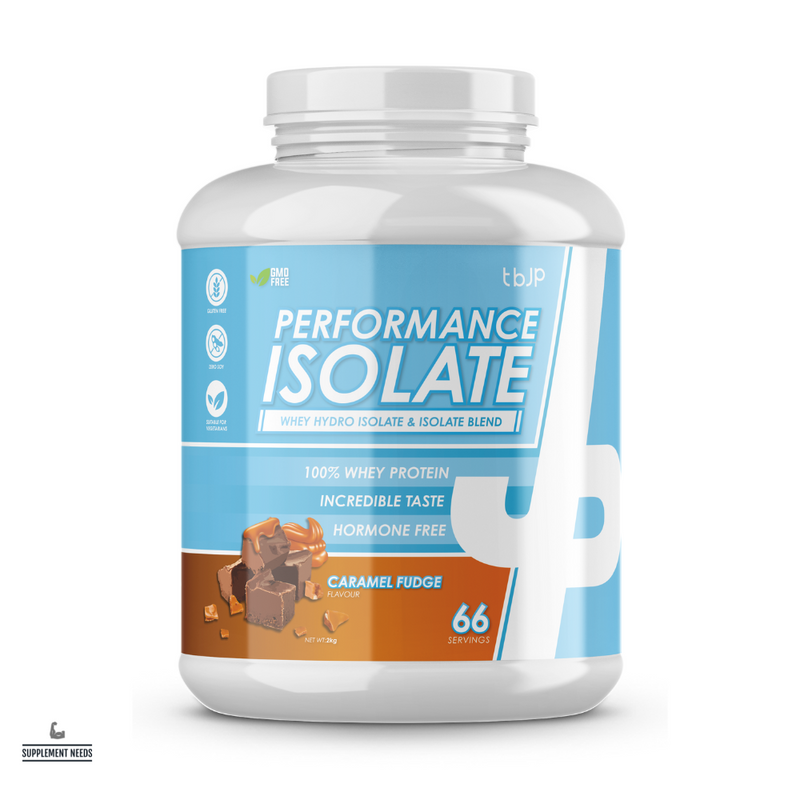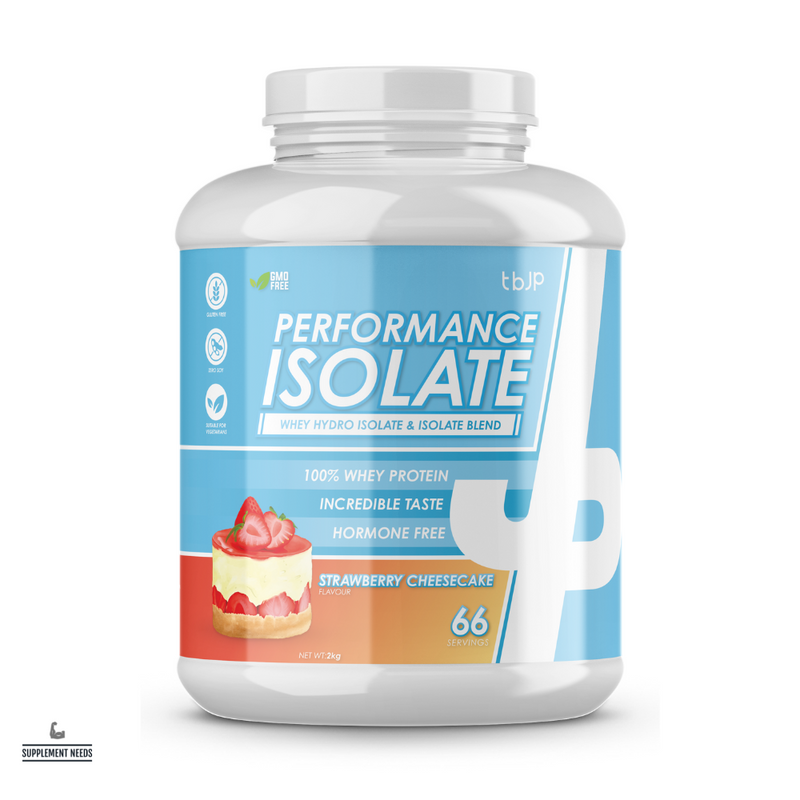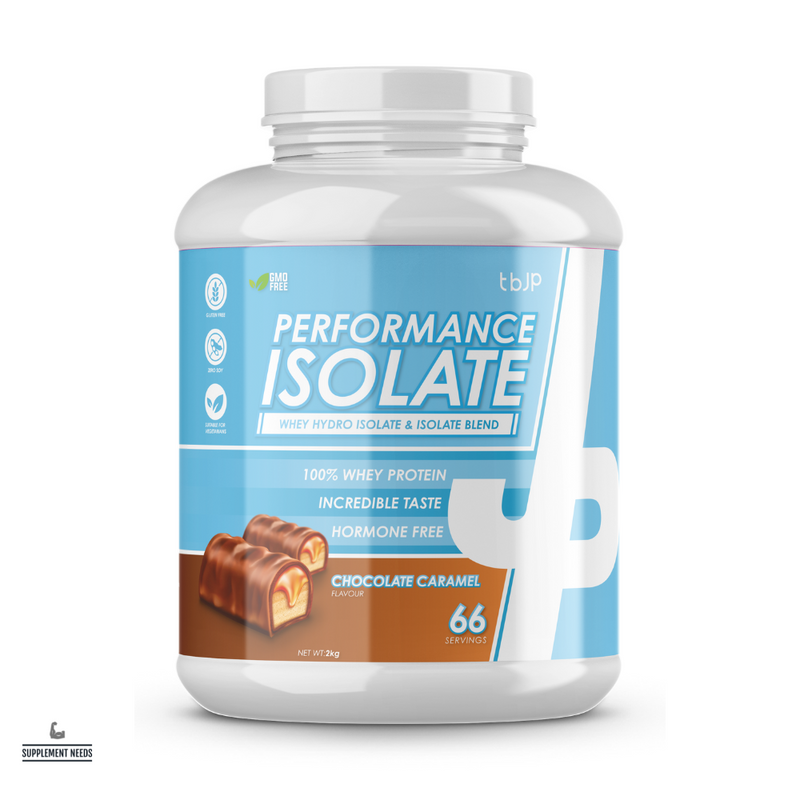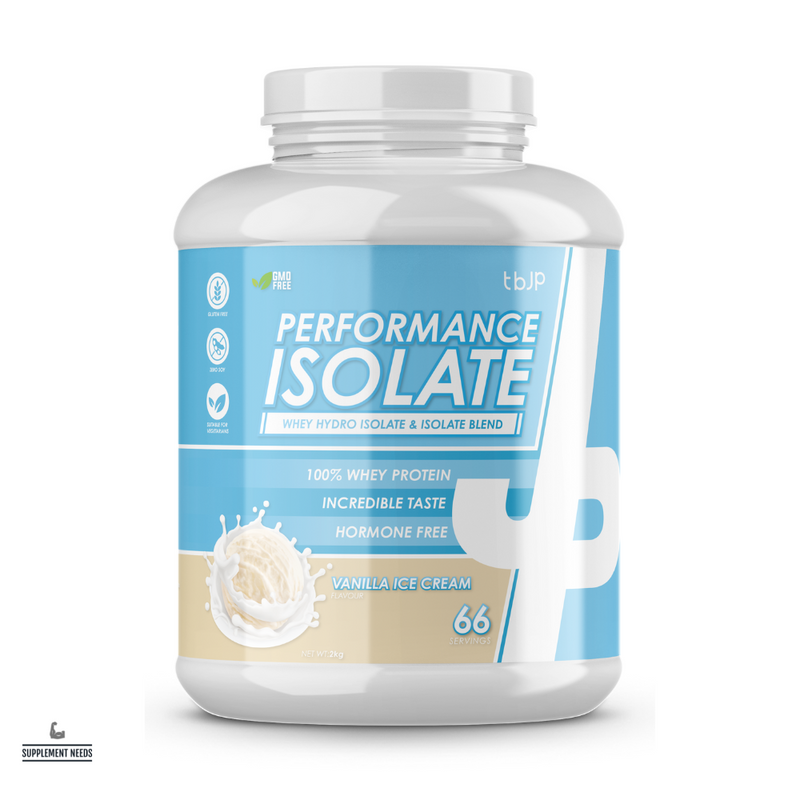 Trained By JP Nutrition Performance Isolate - 2kg
Description
TrainedbyJP Nutrition JP Performance Isolate is a Whey Protein Isolate and Whey Hydro Isolate blend designed to be taken to support daily protein intake.
Formulated to yield 80% protein (24g per 30g).

JP Performance Isolate can be stacked alongside Cream of Rice to ensure daily nutrition is achieved for recovery.
Available from Supplement Needs in 6 flavours – Caramel Fudge, Banana Caramel, Milk Chocolate, Chocolate Caramel, Strawberries Cheesecake, Vanilla Ice Cream.
Directions for Use
1 serving (30g) to be mixed with 200-300ml water or milk (to desired consistency) and consumed.
Nutritional Information
Size: 2kg
Serving Size: 1 Scoop (30g)
Servings: 66
Per 30g Serving:

482kJ / 115kcal
24g Protein
1.1g Fat
0.3g of which Saturates
2.4g Carbohydrates
1.8g of which Sugars
Fibre 0.6g
Salt 0.61g
Ingredients: Whey Protein Isolate (MILK), Whey Protein Hydrolysate (MILK), Whey Protein Concentrate (MILK, Soya), Cocoa Powder (chocolate flavours only), Flavouring, Xanthan Gum, Sucralose
Allergens in bold.