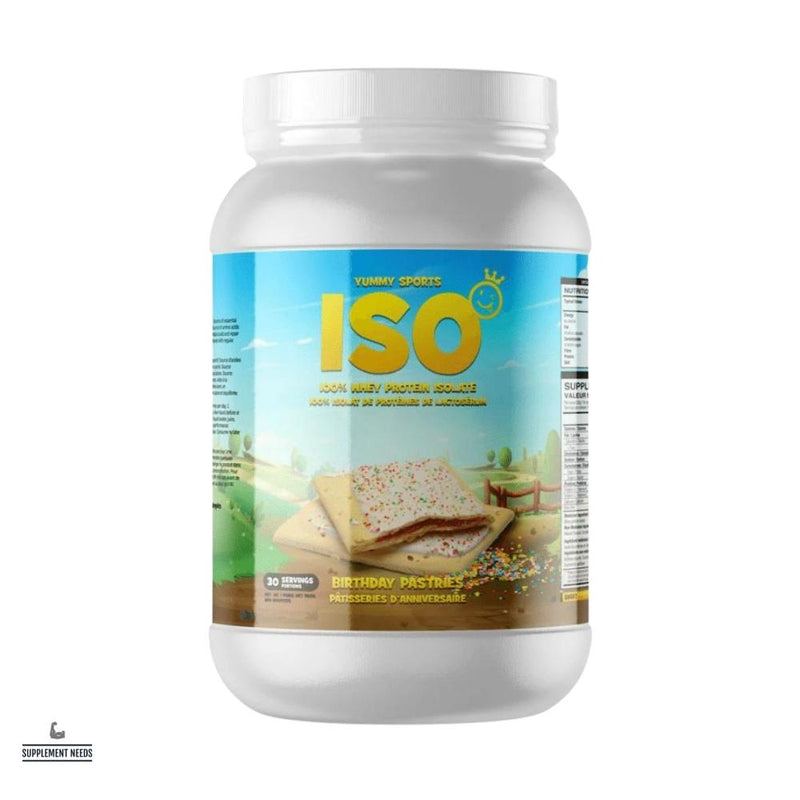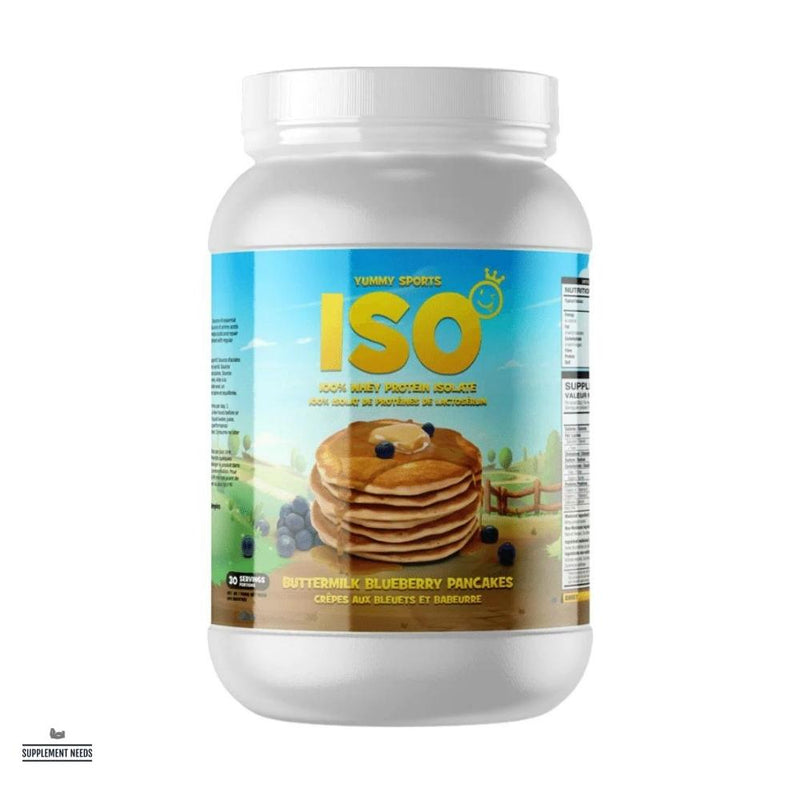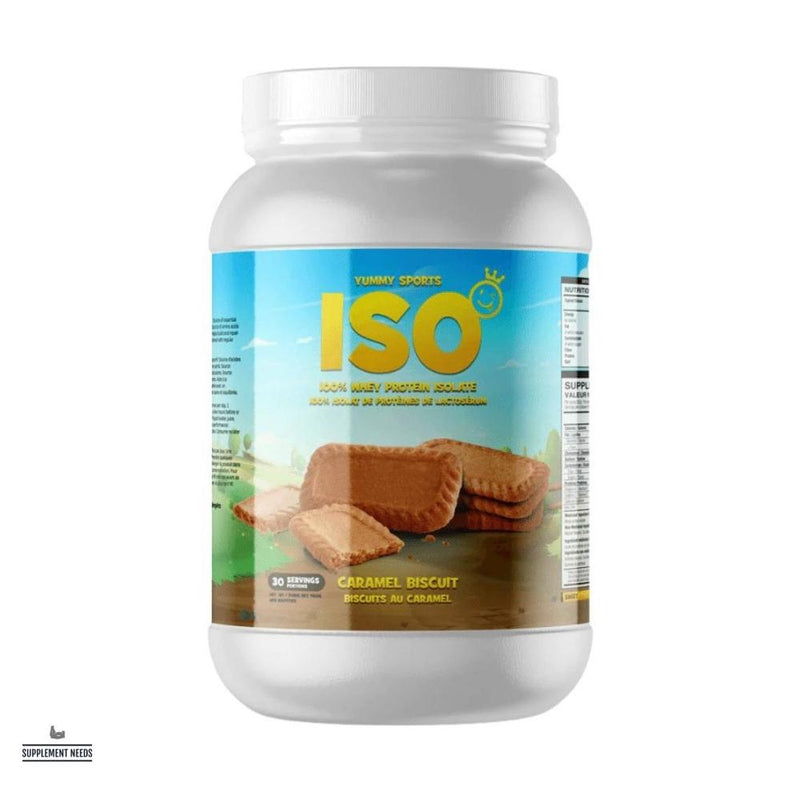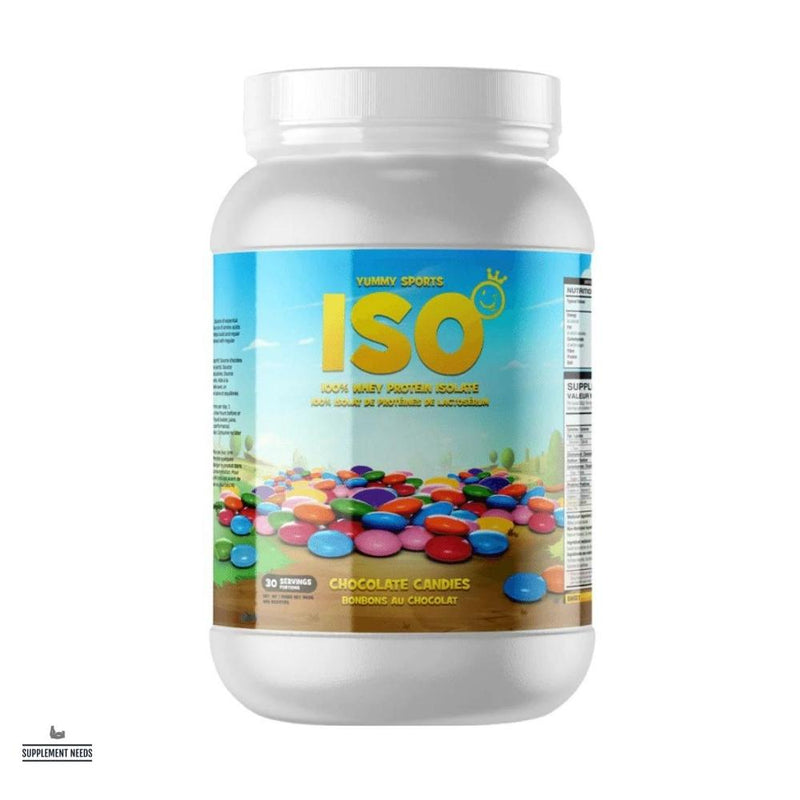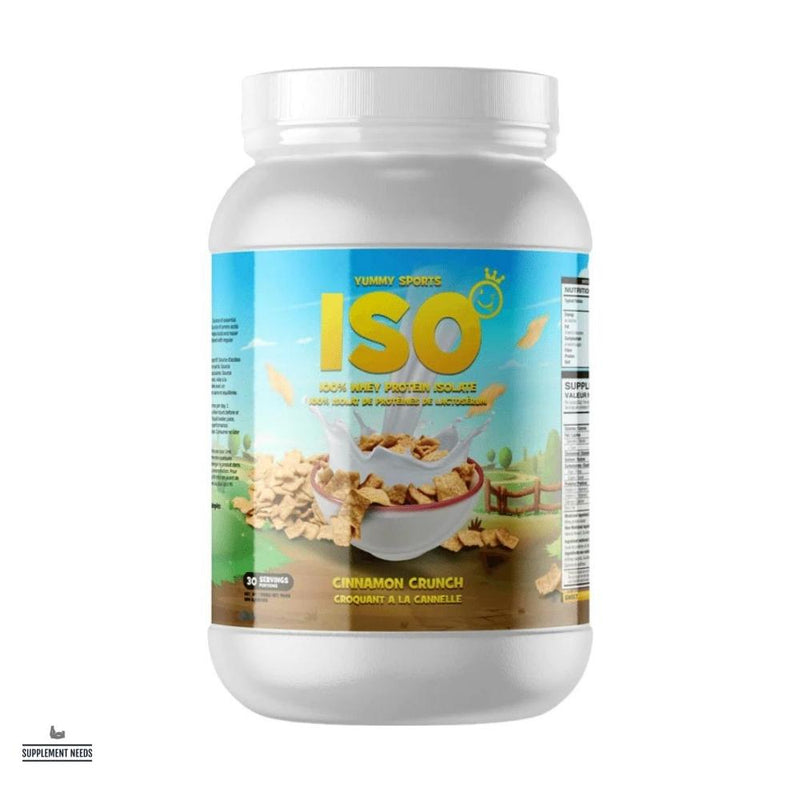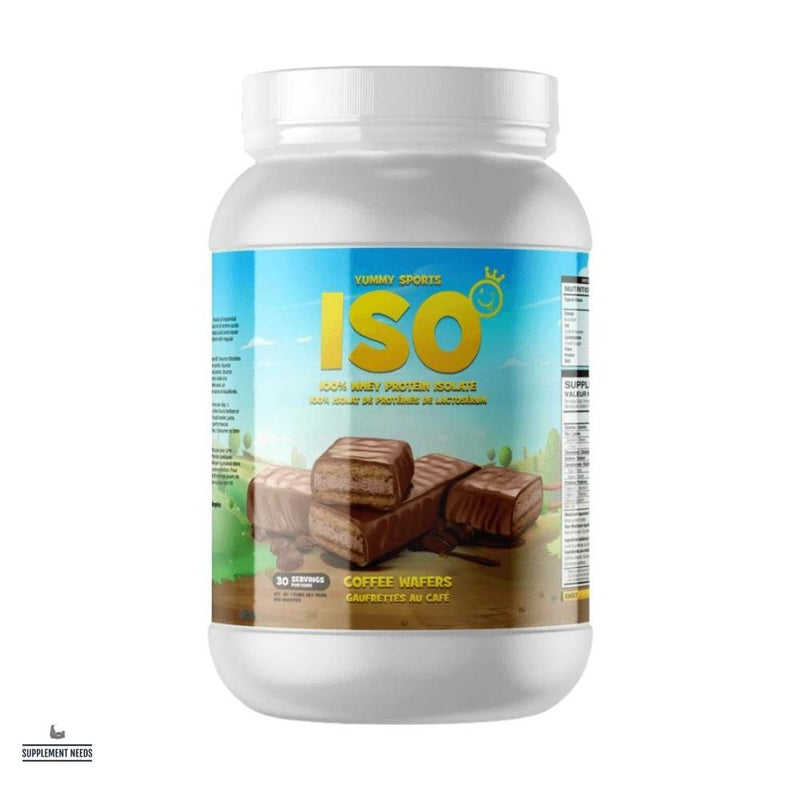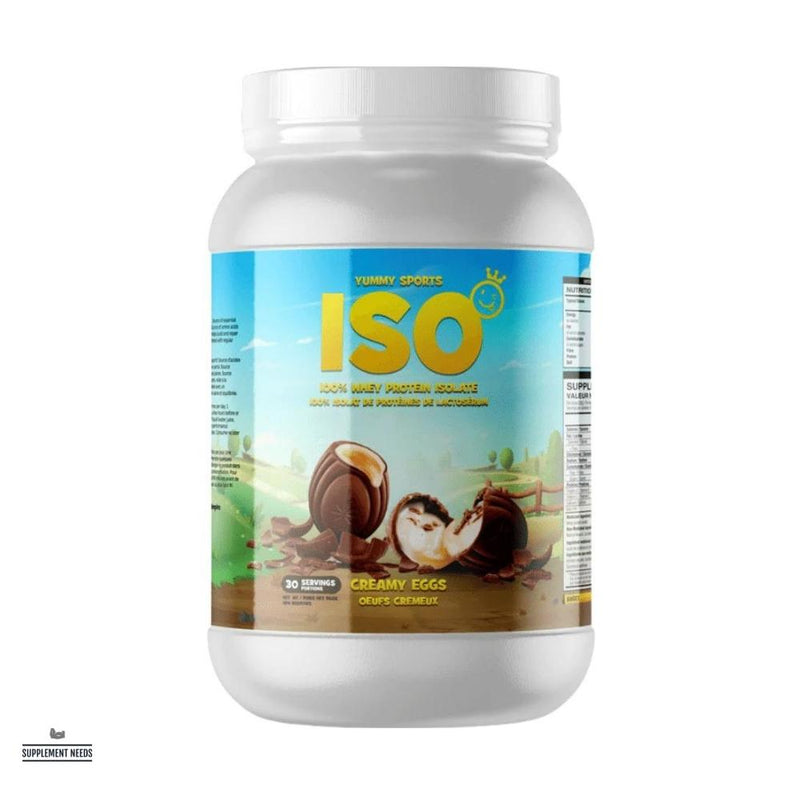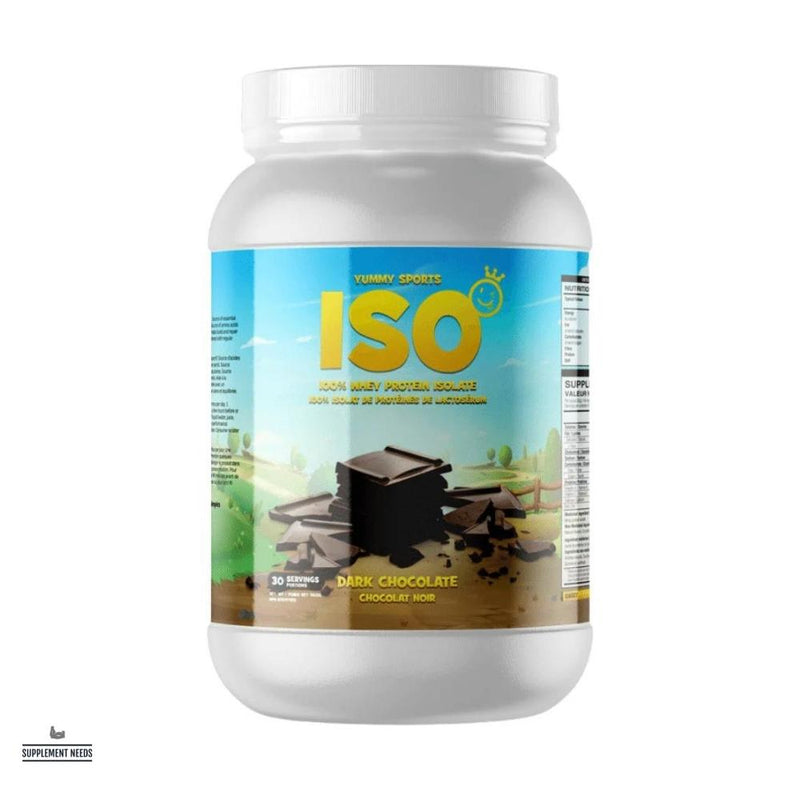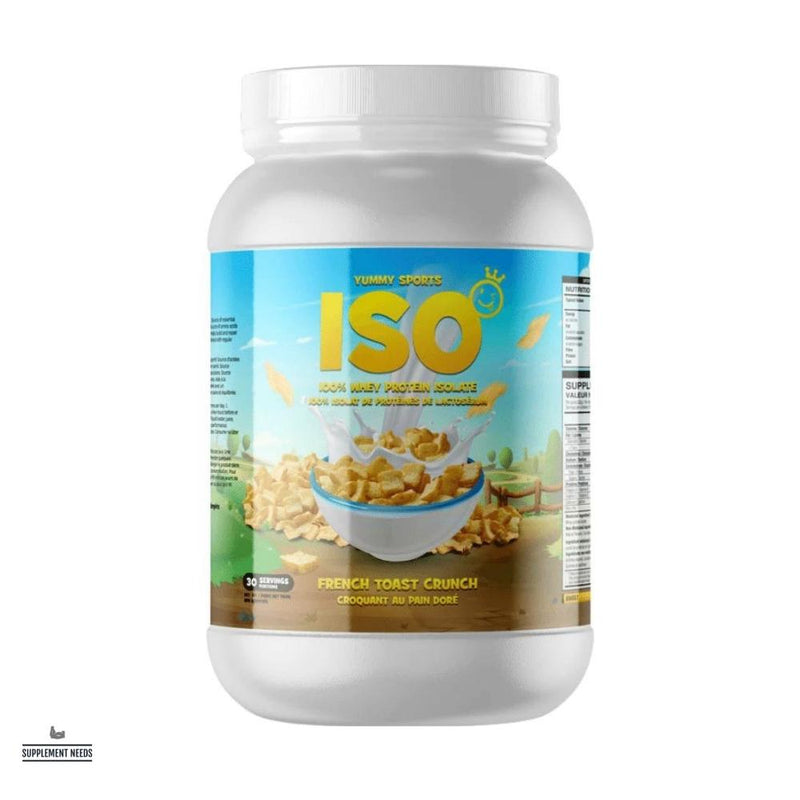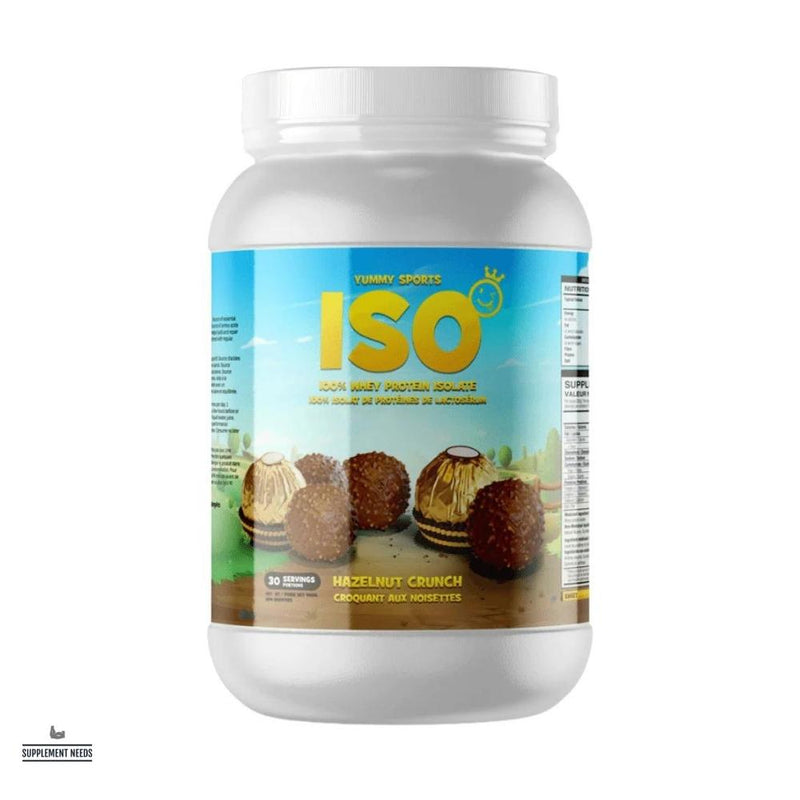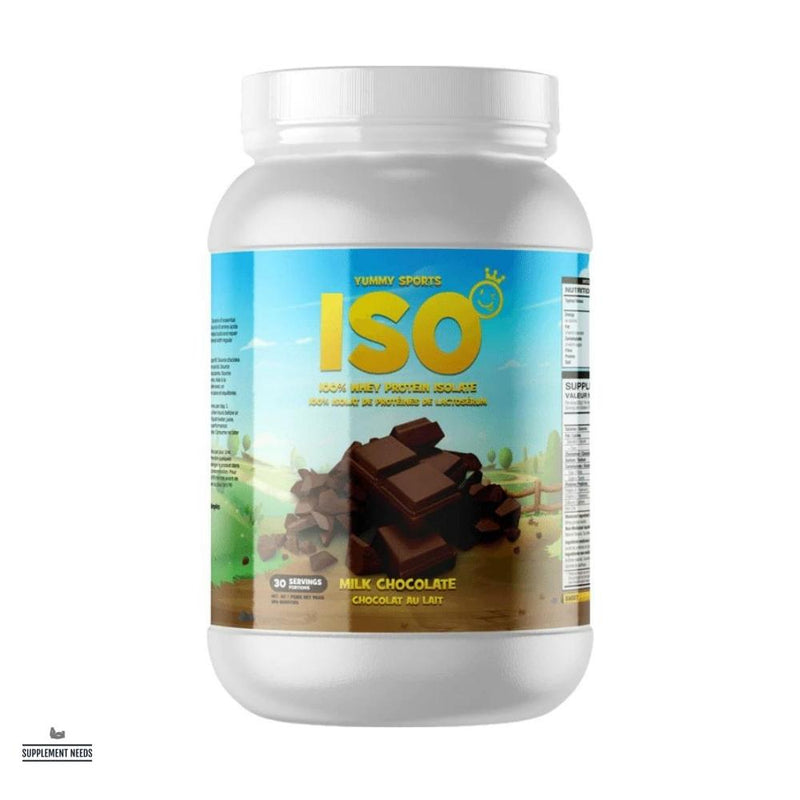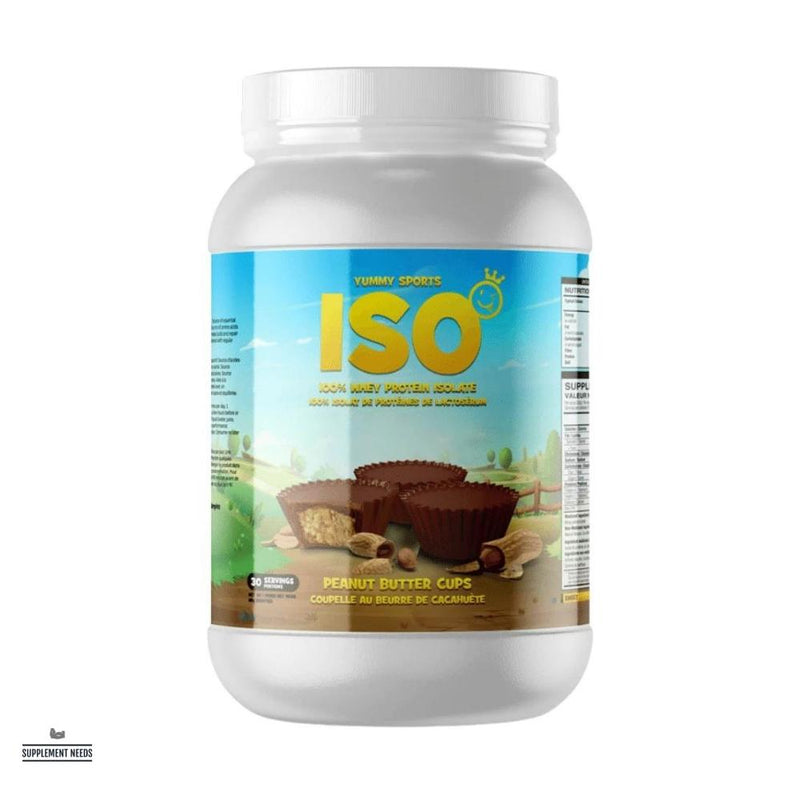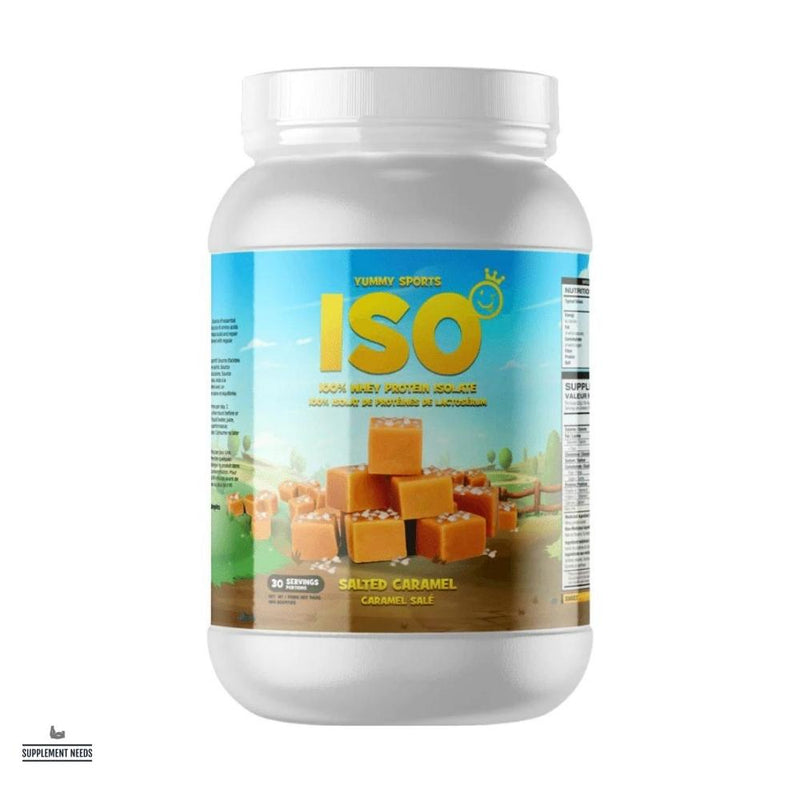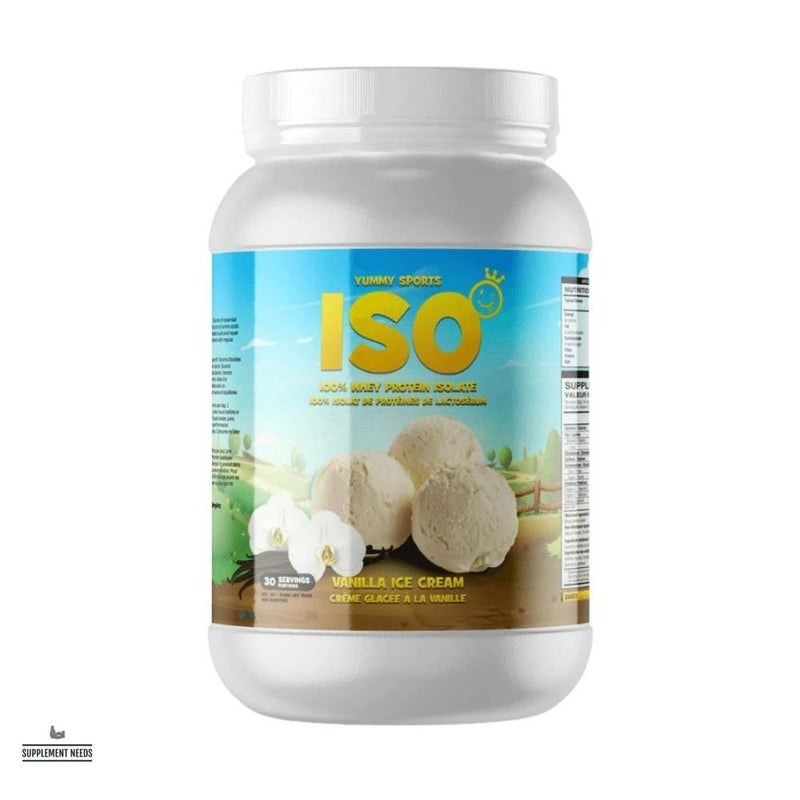 Description
Yummy Sports ISO is a whey protein isolate supplement designed to be taken to support daily protein intake.
Formulated to yield 90% protein (27g per 30g).
Available from Supplement Needs in 11 flavours – Coco Choco, Chocolate Caramel, Creamy Eggs, Hazelnut Crunch, Peanut Butter Cups, Chocolate Candies, White Choco, Yummy Hoops, Birthday Pastries, Coffee Wafers and Peppermint Bark Mint Chocolate.
Directions for Use
1 serving (30g) to be mixed with 200-300ml water or milk (to desired consistency) and consumed.
Nutritional Information
Size: 500g
Serving Size: 30g (1 Scoop)
Servings: 15
Per 30g Serving:
108 kcal

Protein - 27g
Total Fat - 0g
of which Saturated Fat - 0g
Cholesterol - 0mg


Total Carbohydrate - 0g
of which Sugar - 0g
Sodium - 6mg
Ingredients: Whey Protein isolate, natural and artificial flavouring, colourant, stevia, cocoa
Allergens: Milk and Soy (as a soy lecithin).