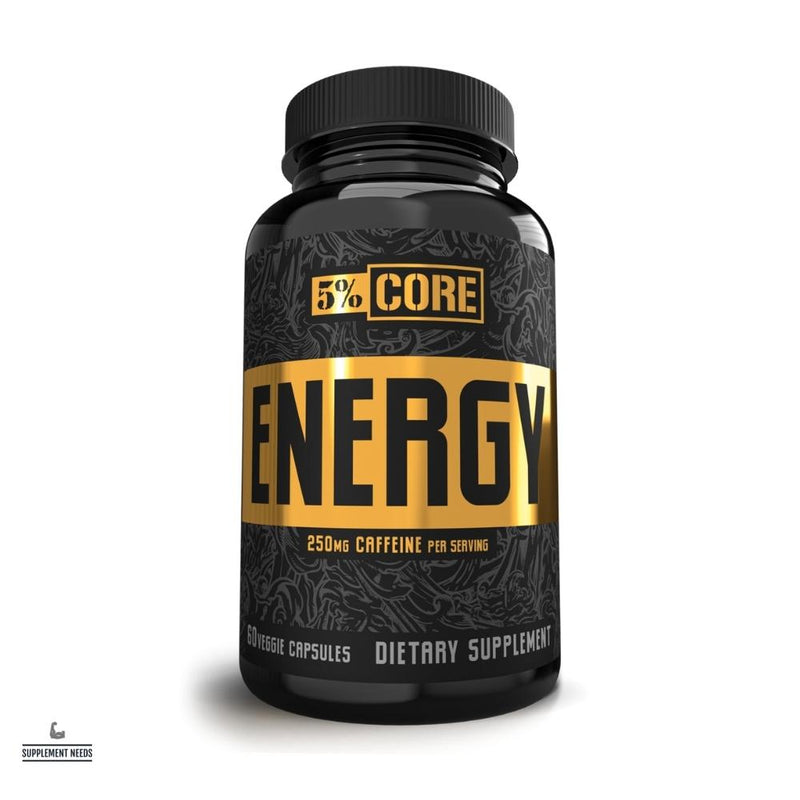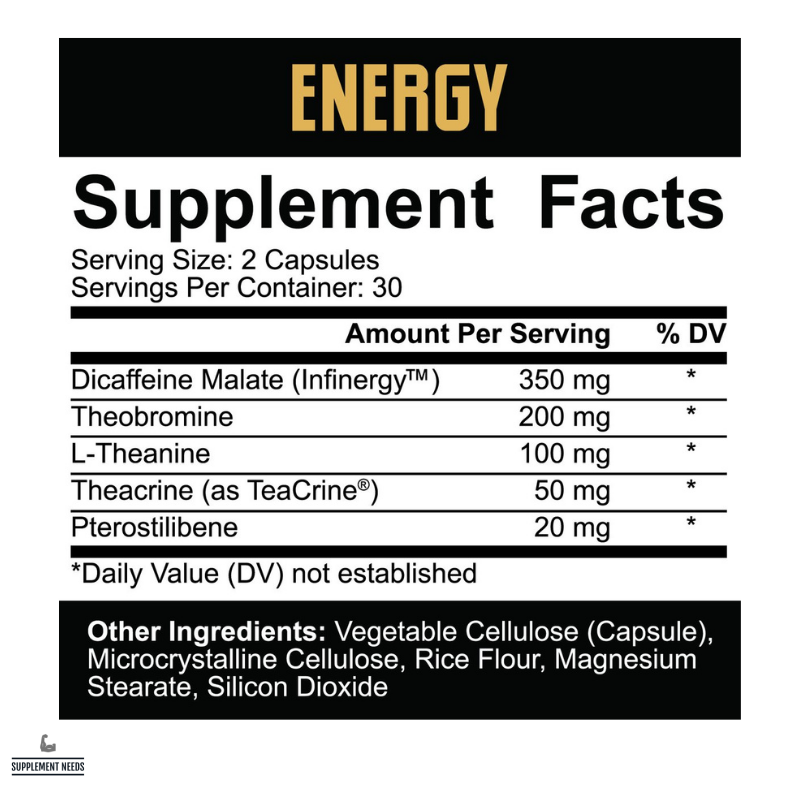 Rich Piana 5% Nutrition - Energy - 60 Capsules
Description

Rich Piana 5% Nutrition Energy a non-proprietary blend, caffeine based supplement as part of the 5% Nutrition Core Series, designed to be utilised when that extra 5% energy burst is required.

Formulated using Dicaffeine Malate from Infinergy, Theobromine, Theacrine, L-Theanine and Pterostilibene.
Available from Supplement Needs in a 60 capsules tub.
Directions for Use
1 serving (1-2 capsules) to be taken daily.
Do not exceed the recommended dose.
Nutritional Information
Size: 60 Capsules
Serving Size: 2 Capsules
Servings: 30
Per 2 Capsules: